Learn everything you need to know about Etsy and growing your business on Etsy.
For many years eCommerce has been dominated by a few global eCommerce companies. Though these companies dominated the market, they lacked support from small businesses and artistic creators. This is where a company named Etsy saw an opportunity.
It started an eCommerce website where anyone can sign up, log in, and sell their products. This helps small businesses to set up their businesses in no time and cater to a larger client base.
In recent years, Etsy has become the central point for anyone looking to build a brand or sell some artistic stuff.
If you are someone who is wondering about "what is Etsy shop" and expanding your business, this is the perfect article for you. As we go ahead, we will discuss what Etsy is, how to create a shop on Etsy, and "what is selling best on Etsy" that makes the best returns.
So without pausing a moment, let's get started with a brief introduction to Etsy.
Introduction to Etsy Marketplace
If you have seen eCommerce websites, you can understand what Etsy is. It is an eCommerce marketplace that was started in 2005.
The unique part of Etsy is that it is a platform where small artists and business owners can sign up and start selling artistic and unique items.
It has risen to fame as the demand for handmade items increased in recent times, and there are millions of users and sellers who collaborate for each other's benefit.
Today there are more than 2.7 million sellers on Etsy, and most of them have their shops on Etsy. In the next section, let's discuss "what is selling on Etsy."
What is Etsy Shop?
Image Source: Avalara
Etsy is one of the simplest marketplaces to start a business with. On Etsy, every seller account is called an Etsy shop.
For example, you create an account and provide the asked details in the forms. Once your account is created, you can head over to the sell section of the website, and there is your Etsy shop.
Opening a shop on Etsy is free, but there are other ways Etsy makes money through the transactions on the platform.
The best part of opening an Etsy shop is that you don't need a business license and other registrations; you can register the shop from your home with your residential address, which is just fine.
How to Create an Etsy Shop?
Image Source: Forbes
As you know what an Etsy shop is, now is the best time to discover how to create an Etsy shop for your business.
Follow the steps below, and launch your first Etsy shop in under 30 minutes.
Sign in or Create a New Account
The first and most important step in creating an Etsy shop is to sign in or create a new account on Etsy. To do this, head over to Etsy's homepage and click on the create account button if you don't have an account yet.
You'll enter an email id, password, and a confirmation code will be sent to the email to verify your account. After that, your account is ready.
Now, you can log in to the account, and look for the sell on Etsy.com option. Once you find that, click on it and open your Etsy shop.
Add Shop Preferences and Primary Details
Once the shop is registered on Etsy, you will be asked to add primary shop details. You should write an impressive intro highlighting all important details about your shop and the niche you cater to.
You should also add the shop language during this stage, as language cannot be changed in the Etsy shop. You should specify your primary country to make it easy for Etsy and users to find and recommend your products.
If you are looking to sell across the globe, always prefer multi-currency for your shop.
Give it a Name
Image Source: Masoative
Etsy provides you with an option to give your shop a unique name. Though there is a limit of 20 characters, a well-thought brand name should fit under that constraint.
While setting up your shop, Etsy will ask you for a shop name, and you have to come up with something unique. So get serious and think of a name that suits what you sell and your brand's commitment.
The name you give will show up in your Etsy store URL, so keep that in mind, and choose an easy name that everyone can remember.
Add Products
Image Source: LitCommerce
Once your shop is named and ready to serve customers, it is time to add products. To add product listings, visit the shop manager page and click the add listing button.
While creating a product listing, you will be asked to provide details like item names, photos, and a description of the product that you are selling.
Always keep in mind that you are trying to sell a product on an eCommerce platform, and just those products that look good will sell. So put ample thought into creating a product listing.
To enrich the look and feel of your products, you should give a personalized touch to them using different types of woven labels and hang tags.
If you are looking for high-end, customizable woven labels, head to Super Label Store. They provide various DIY clothing labels, care labels, kids clothing labels, and iron-on clothing labels that can be customized using their online label designing tool.
You can use these labels to increase your brand visibility, attract more customers, and grow your business online.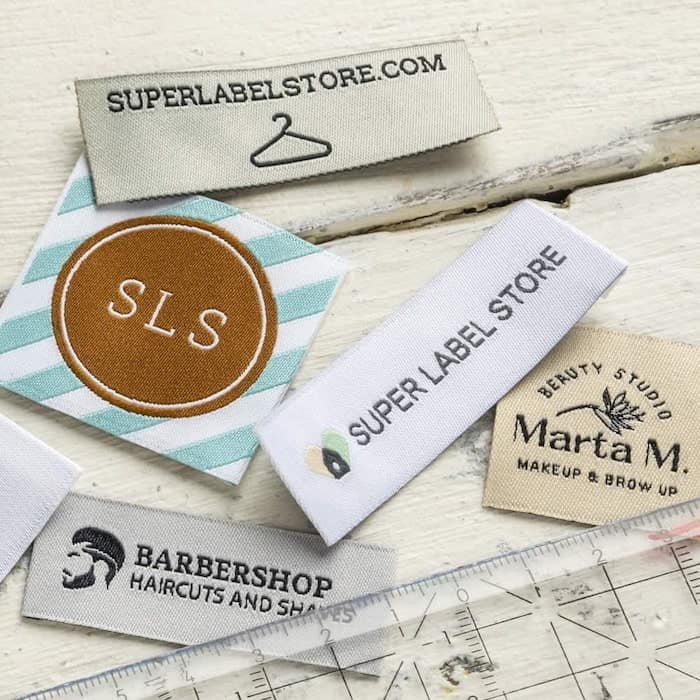 Choose Payment Methods and Policies
If you are selling an item online, you'll also need to collect money from the customers online. That's why the payment methods need to be added.
Etsy provides a wide range of payment integrations, and you can choose whether you want to accept credit-debit cards, Gift cards, PayPal, and other payment processors.
While the payment methods are updated, you should also look at establishing shop policies. You can put policies like free shipping on purchases above a specific amount, criteria for returns and replacement requests, refund policies, etc.
If you have never set any policies, it is better if you have a look at the policies of other Etsy shops.
Update Billing Details
Etsy charges some fees from all sellers whenever they post a product listing or when they make a sale. To pay money to Etsy, you must update your store's billing details.
Once the billing details are set up, Etsy will debit or credit amounts from the account as and when there is a transaction.
By now, your shop is ready, but to shine on Etsy, you need to know what you can sell. It is important to know the allowed items so that you don't violate any platform policies or guidelines that may disable your account.
What Can You Sell on Etsy?
Image Source: Fiverr
Etsy has a wide spectrum of products that can be sold on the platform.
If you are new to Etsy or have just scrolled through different stores, you might know the possibilities on Etsy for you to succeed. To start with, you can sell any of the below items on the Etsy platform.
Personalized Jewelry

Cosmetics

Paintings

Home Décor Items

Antique items

Food
You can also use some free printable sewing patterns to design personalized t-shirts and sell them on Etsy. Personalized items are preferable than the general category.
What is the Cost of Setting Up an Etsy Shop?
Etsy is a marketplace. In the end, it needs to make money to host the infrastructure. There are different charges that Etsy levies on sellers, and it is better to know them before you start selling.
Here are the three main types of charges on Etsy.
Listing Charges
On Etsy, every listing is chargeable to the seller. As a seller, you'll have to pay $ 0.20 for each product that you list and each listing will last only for four months. This is a mandatory charge, and you'll have to pay this even if you don't make any sales.
Transaction Fees
Image Source: HoneyBook
When a customer makes any transaction on your Etsy store, it is processed by Etsy, and they attract a transaction fee. Etsy levies a 5% transaction fee on each transaction over and above all the other charges of your product.
Payment Processing Fees
If you are wondering, "what is a handling fee on Etsy?" then here it is. Different payment processing methods have different payment processing fees. These fees vary for each payment method and the overall transaction amount.
A major part of the payment processing fees goes to the payment processor integration and company that settles the payment for you.
3 Benefits of Selling on Etsy
Image Source: CedCommerce
After knowing the charges on Etsy, you might be taken back, but all the charges are worth it. Etsy has transparent charges, and it is here to support small businesses.
Significant benefits come once you sign up as a seller on Etsy, and below are some of them.
Easy Setup
One of the biggest benefits of Etsy is the easy setup. Opening a store on Etsy is as simple as opening an account and adding a product listing. As it is simple, almost anyone with good products can start their own shop on Etsy.
Apart from the easy account opening process, Etsy also provides you with billing options, payment processing, a customized shop name, and all the support you need to build a brand and sell products across the globe.
Larger Audience Base
Etsy is one of the most popular online platforms for artistic and customized items around the world. Due to its immense popularity, you will have a large audience base when you launch a shop on Etsy.
With a larger audience base, you can have more reach, and there will be higher chances of getting more sales.
Clubbed Marketing Tools
Etsy has its own Etsy Ads tool, which is its in-house marketing tool. With this in-house marketing tool, Etsy can help you promote your products in a better and much cheaper way.
When you market your products on Etsy with Etsy's tools, it is easy for buyers to find your products and even better for the platform to promote them.
Image Source: CedCommerce
Conclusion
If you've stuck till here, congratulations now you know almost everything about Etsy.
You can enjoy multiple benefits if you open a seller account today and start selling artistic items on the platforms.
Many people have made huge brands through Etsy, and you can also do it with the right blend of marketing, quality, and finance.
All the best!