Kenmore Sewing Machine Over Years—Meet the Unsung American Hero Since 1913
Sears, Whirlpool, Janome, and LG have in common that they all manufactured Kenmore sewing machine at some point in the history of this brand.
According to Krostrade, over the years, Kenmore was manufactured by
Kenmore 117—the White Sewing Machine Company,

Kenmore 158—various overseas companies,

Kenmore 385—Janome (

Janome sewing machine

);
And the list goes on!
We know who made Kenmore 158 sewing machines and other models, but does it explain why Kenmore is often said to have a "tumultuous past"?
Kenmore–Sears sewing machine story
The Kenmore label appeared on the sewing machine for the first time in 1913. It was a four-drawer drop feed sold by Sears from 1913 to 1919. The cost of such a machine was $6.75, but today it would have been equal to about $180. They dropped production (by various manufacturers) after a couple of years. 
It reappeared in 1934 to disappear at the start of the Second World War because of the material shortages. In 1933-1958, White Sewing Machine Company had a deal with Sears to produce their Kenmores. 
Next, Sears contracted with a string of Japanese manufacturers to lower the manufacturing costs. The store had in offer only one or two models of the rotary style Kenmore. In the 70s, Singer took over the production (Singer sewing machine). 
| | |
| --- | --- |
| Kenmore sewing machine model | Production year |
| Kenmore Standard Rotary | 1934 |
| Kenmore Long Shuttle 117.26 | 1938 |
| Kenmore Model 83 117.83 | 1938 |
| Kenmore Rotary Deluxe | 1939-1949 |
| Kenmore Model 54 | 1950 |
| Kenmore ZigZag Automatic 117.740 | 1956 |
| Lady Kenmore Model 89 | 1958 |
| Kenmore 1302 148.13021 | 1968 |
| Free Arm Kenmore 158.1941 | 1970-1980 |
| Kenmore 1020 158.10200 | 1971-1972 |
See more on Silver Bobbin.
In the sixties, the number of Kenmore models grew to over 100. It was time for Janome to assume manufacturing responsibilities. The agreement lasted until about 2013.
Now you see, why is Kenmore a hard nut to crack for archivists researching its story?
Since then, various companies have been responsible for producing Kenmore appliances, such as Whirlpool, LG, Electrolux, Panasonic, Cleva North America, and Daewoo Electronics. (Sewing Is Cool)
In the 2000s, the Sears Kenmore sewing machine enterprise went bankrupt. Sears stopped selling sewing machines under this label to get involved in trading Singer, Janome, and Brother sewing machine instead. 
Check our blog to find the best sewing machine for you, whether you're looking for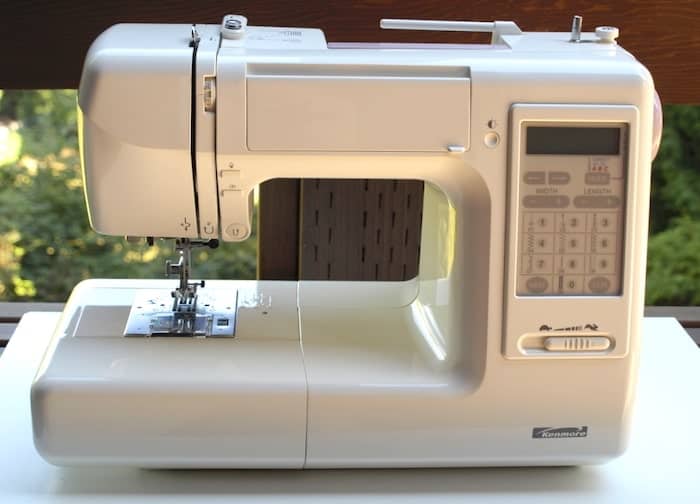 Image source: Tight Acres
Kenmore doesn't manufacture its appliances, and we're talking not only about sewing machines but also about kitchen appliances, vacuum cleaners, TVs, barbecue grills, etc. Silver Bobbin explains the situation in detail. 
There is so much confusion behind the curtains, i.e., manufacturing and Kenmore. No wonder people often ask how to identify the manufacturer of their Kenmore device.
The answer is as short as the numbers below. 
To figure out the manufacturer of your Kenmore item, simply look at the first three digits followed by a dot in the model number:
| | |
| --- | --- |
| Number | Manufacturer |
| 110, 106, 562, 665, 198 | Whirlpool |
| 103 | Roper |
| 119 | Frigidaire |
| 362, 363 | GE |
Model numbers may be located 
on the case under the lid, 

behind the door (for example, of the fridge), 

on the back of the timer panel, 

on the lower front panel, and others; (

Dengarden

)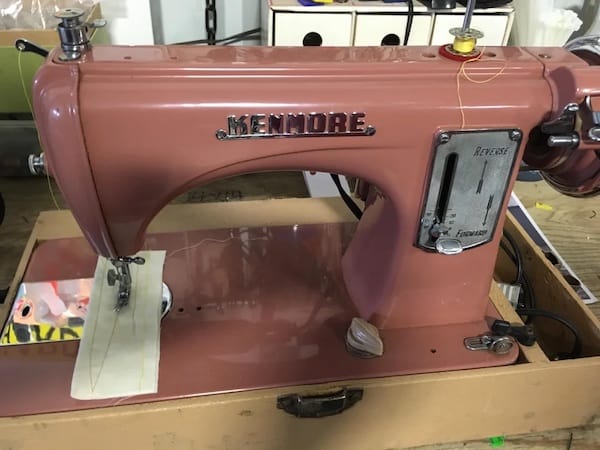 Image source: Reddit
Kenmore sewing machine models
Ready to discover some well-known models? Before getting familiar with the best Kenmore sewing machines reviews, let's glance at the fundamental questions about the potential purchase.
Where to buy a new Kenmore sewing machine?
Sadly, Kenmore doesn't manufacture sewing machines anymore. So after a pretty chaotic and lengthy brand life on the market, purchasing new sewing machines by Kenmore isn't doable anymore. 
However, we can still come across a used new machine in good condition or a well-preserved vintage model. There are also Kenmore sewing machine parts and accessories available online.
After all, Kenmores aren't entirely out of use; in the YouTube video below, Takara Oneá leads a training "Beginners Sewing Course: All About Your Sewing Machine!" using Kenmore 385.
So, where to buy Kenmore sewing machine?
Whilst today, most of Kenmore's portfolio is sold at Sears, Kmart, and Amazon, we won't find new sewing machines by Kenmore there. Marketplaces such as Etsy and eBay sell few Kenmore machines and machine parts now and then, but it's not common either. So the most you can do is put some effort into finding one by your means.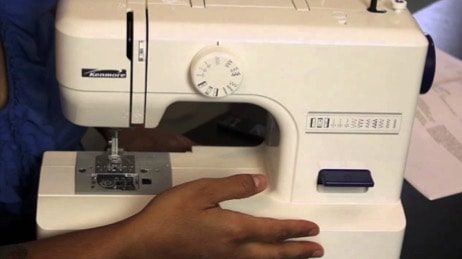 Image source: Crafty Gemini
What is the Sears Kenmore sewing machine price?
One of the popular models, 385 Kenmore, costs from $50 to $200 on eBay. The price will depend on factors like 
the condition, 

included accessories, 

the age of the machine, 

and the model type. 
Digital sewing machines usually cost more; this manual Kenmore is cheaper, and if it needs slight repairs, it will be even more affordable. Read about sewing machine repair to get the idea of handling it effortlessly. 
The sewing machines with model numbers beginning with 385 were first manufactured in 1965. Therefore, most of them are likely to have the production date between 1965 and 1987. 
As we read on Silver Bobbin, "Kenmore machines never claimed to be high-class or the best machine ever made," and their price is set accordingly.  
For example, while Kenmore 385 is not the newest model, it's a high-quality machine that caters to the needs of most sewers, is easy to use, and is simple to master for any experience level. (according to The Deal Experts)
You can see "How to thread a sewing machine-Kenmore Model No. 385-16221″ in the video on the Sbb1 channel: 
Read also how does a sewing machine work and how to sew on Super Label Store. 
For more tips, check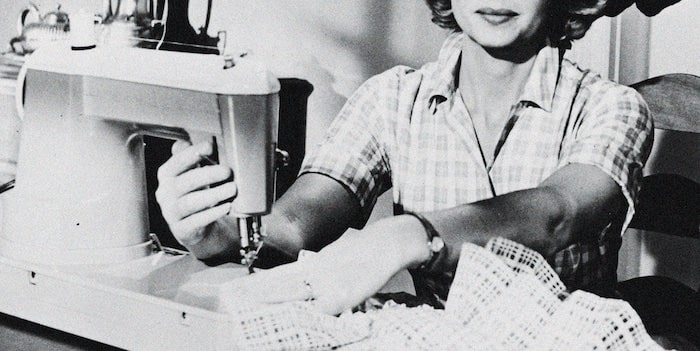 Image source: Cosmopolitan
Best Kenmore sewing machines reviews
Now, let's get down to business. What are the best Kenmore models still available and wanted on the sewing machine's market?
Kenmore 385
The Kenmore 385, as mentioned earlier, is one of the old models that still collect good reviews.
"New sewing machines can be a considerable investment, and not everyone is able to spend hundreds of dollars on a high-quality machine. For new sewers, the Kenmore 385 sewing machine is the perfect machine to learn with. Experienced sewers will appreciate the reliability and durability of the Kenmore 385."
—we learn from The Deal Experts. 
The Kenmore 385 features 
an easy stitch selection dial, 

an on-board thread cutter,

manually adjustable

sewing machine tension

(you can adjust stitch length and width),

dual seam guides on both sides of the needle,  

easy-to-use bobbin winder,

straight and zigzag stitch,

one 4-Step buttonhole, and

front loading bobbin;

Image source: Sew Consult
Kenmore 385 will let you use various materials, from natural cotton and fiber to fine sewing fabric and silk. This machine is easy to maintain and durable enough to be used by children and beginners. 
Speaking about fine fabrics, whether you learn to sew or you're a professional sewer who already sells their garments, consider investing in woven labels by Super Label Store. 
With this solution, you can customize your 
clothing, 

textile, 

towels, 

sheets, and  

other accessories
with different types of woven labels, custom hang tags and care labels. 
These labels are a go-to accessory for
DIY/clothing crafters at home, 

fashion designers,

textile/sewing fanatics,

small and starting clothing brands,

hotels, bars, and hospitality businesses; 
If your DIY clothes are good to go, but you feel like they're missing something hard to define, you may need these super labels!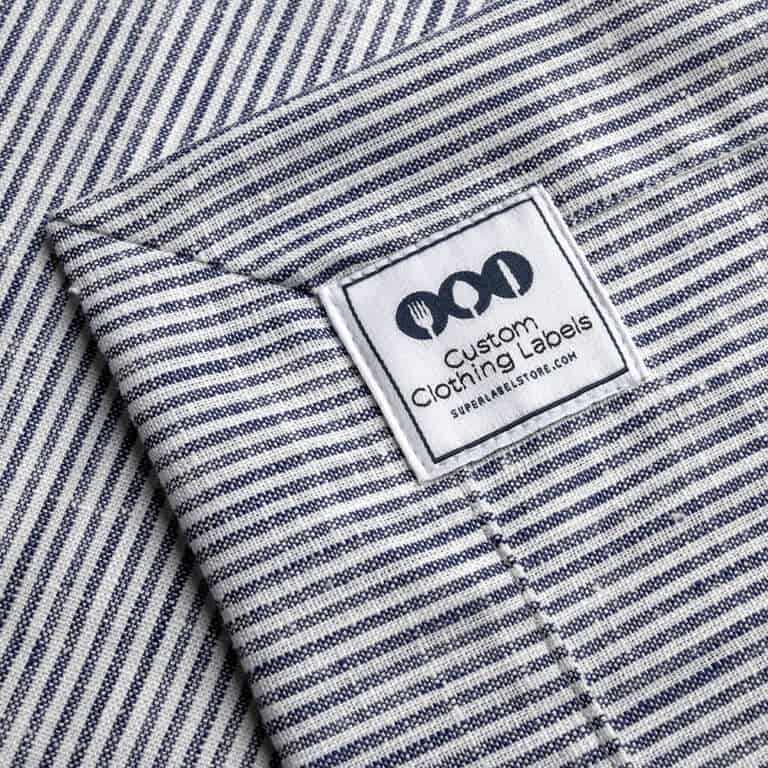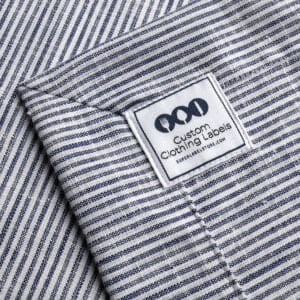 The Kenmore 385-15202400 was listed among "5 Best Kenmore Sewing Machines [2021]" by the Best Machine Review Spot next to
Kenmore 158.1340,

Kenmore Elite Embroidery and Sewing Machine,

Kenmore 606-stitch Sewing Machine,

Kenmore 19106 Sewing Machine,
and there are a bunch of good reasons for it.
"Even though it lacks all the bells and whistles like other sewing machines, it nonetheless performs excellently with its limited features." (Best Machine Review Spot) 
If you aren't technologically skilled yet, and handling advanced sewing machines is not your thing, consider playing your cards right with this model. 
Even though most Kenmore sewing machines have been discontinued, you can still grab one on numerous sales.
Janome, a brand known for high-quality, computerized machines, manufactured Kenmore models with numbers beginning with "385." Sears was selling them after 1965. However, Kenmore's most recent models, made in the 2000s, are also "385,"—notes Silver Bobbin. So, pay attention to the production date when distinguishing between Kenmore models starting with "385." 
Kenmore 19106
The Kenmore 19106—which also comes out as Janome 11542, Janome 3128, and is similar to Janome My Style 100 and Janome Hello Kitty aqua color base model, but let's leave the manufacturing background apart—is an affordable sewing machine model for beginners. (read here about sewing machine brands) 
As we read on Crafty Gemini: 
"I currently have 11 sewing machines in my studio, and this one is one of my go-to machines, for sure! […] This machine is lightweight but one of my more heavy-duty workhorses. […] You will be shocked and amazed to see what this little 11-pound machine can do! But the best part is the price!"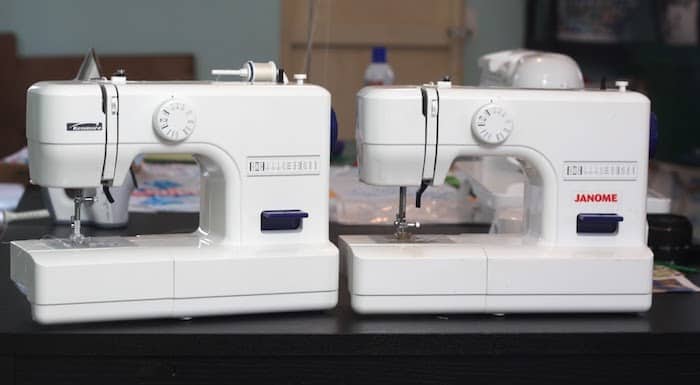 Image source: Crafty Gemini
Kenmore 19106 is a 14″ x 5.75″ x 10″ machine, weighing 13 lbs. It features
a free arm,

a drop feed lever,

a horizontal, top drop-in bobbin,

six built-in stitches,

42 stitch functions,

four-step buttonhole,

a sturdy aluminum frame, and 

a heavy-duty motor;
Among the accessories included, there are presser feet, zigzag foot, zipper foot, blind hem foot, buttonhole foot, bobbins, needles, large spool cap, small spool cap, screwdriver, seam ripper;
Vanessa from TheCraftyGemini enthusiastically describes this machine model in her video: 
Moreover, one of the reviews found online states:
"I am extremely pleased with this machine. I have sewn some fairly difficult and unusual items since I received the machine to the mundane and enjoyed every minute of it. The machine is incredibly easy to thread." (Sewing Machine for Sale Cheap)
It may be worth giving it a try!
Kenmore 158
Another example from the top shelf among Kenmores is "158." It was undoubtedly one of the most sought-after between the '70s to the early '90s, and it's one of the most often discussed online today. Overseas companies manufactured these models. 
Kenmore 158 is often described by users as so easy to use that a child could figure it out. Take threading and bobbin—even a 7-year-old will be comfortable carrying it out.
Switch to the left or the right to change the stitch. 
If you're looking for the simplest sewing machine options, study our blogs kids sewing machine and sewing machine for beginners.   
Again, no bells and whistles with Kenmores. These machines provide us with solid, sturdy craftsmanship, and it's all that we should expect from them.

Image source: Kenmore Sewing Manuals
Kenmore Model 158.1941 is often ranked as the all-time best. It's known for its powerful motor (when it was manufactured).
"Vintage Sears Kenmore 158.14300 Heavy Duty Sewing Machine – Threading + Features + Demonstration" by Toby is an excellent base to get to know this line of models:
Kenmore 158.1340 Mechanical Sewing Machine has
a free arm,

six built-in stitches (stitch options are at the front panel and the stitch dial),

a light bulb (illuminates the entire workspace),

three spool pins,

a large reverse stitch button,

one step 4 buttonhole,

a twin needle capability,

a darning plate,

heavy duty metal cover (for

handheld sewing machine

check here);
Kenmore 158.1340 is a solid mechanical sewing machine with numerous handy functions—it was ahead of many of its peers in the '80s. 
On the downside, in this Kenmore, you'll have to remove the work table to access the front-loading bobbin.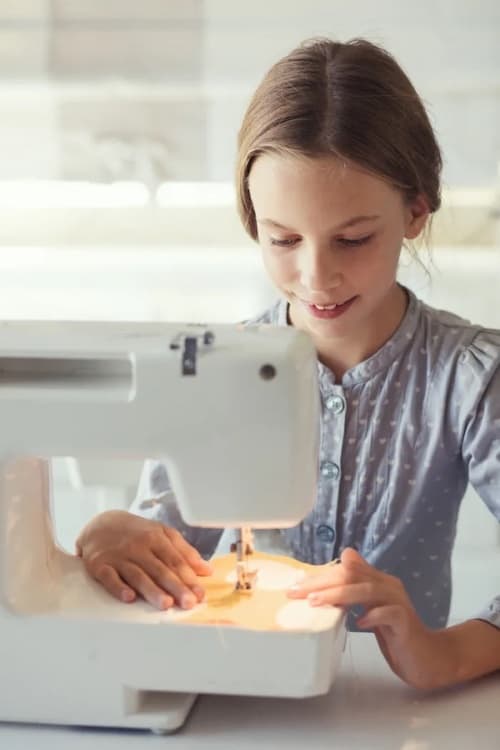 Image source: Mom Trends
Best vintage Kenmore sewing machine
Let's say it outright—the market of Kenmore sewing machines is saturated with vintage models. What's more, as time goes by, most of the existing models will become vintage, and new ones won't come up.  
As for today, we can find vintage Kenmores online and in vintage stores. 
Numerous enthusiasts engage in DIY restoration (which can be a great deal of pleasure, by the way).
Check out the restoration of a 1970/71 Vintage Kenmore Model 158.15160 Sewing Machine by Pungo Living. 
"In my opinion, Kenmore has the best mechanical buttonhole attachment you can get on any domestic sewing machine."
—claims the author.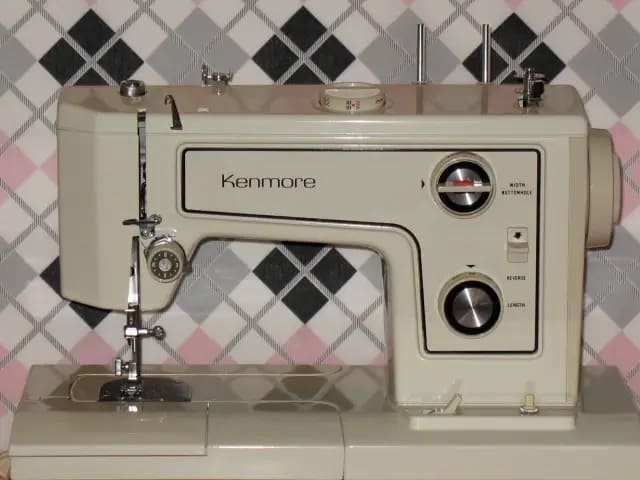 Image source: Stitch Nerd
Getting to know the best vintage Kenmore is a real piece of insider knowledge. And we're here to provide you with exactly that!
According to Crafts.LoveToKnow, you can get your vintage Kenmore at the following addresses:
| | |
| --- | --- |
| Where | Why |
| eBay | This online auction marketplace keeps its selection of vintage sewing machines continually updated, including Kenmore models. So if you don't find your pick right away, refresh the page a while later. |
| Craiglist | Nowadays probably the most popular source of used items online. Go to the antiques or arts and crafts section to find spectacular vintage Kenmore sewing machines. |
| Etsy | It's just another great place to score an old Kenmore or a sewing machine under the label of many other vintage brands. Many customers are crafters and sewers here, so it's effortless to catch the big fish here, and the inventory is constantly changing. |
Model 71
One of the most popular Kenmores ever made is the Model 71.
It came out in the 50s; it was lightweight (just over 17 pounds), constructed of aluminum, and featured a fully portable design.
Let's keep in mind that typical sewing machines' weight was 30 pounds or more back then. 
Today, second-hand Kenmore Model 71 shops for $50-200.
      2. Kenmore Model 117
Now, let's move even further back in time, to the 1940s.
Kenmore Model 117 was all about concrete sewing actions. As it often is with Kenmore, you won't find decoration and fancy features here; what you get is what you see. 
This model came with an integrated cabinet, and it had a utilitarian look, like the original Kenmore, with the basic black painted finish and lack of decoration.
Kenmore Model 117 features a buttonholer, making it easier to create DIY shirts and coats at home.
Surprisingly, many of these older machines still function perfectly (we're talking about 80 years of service here!). 
You'll find these machines online for $150-300 in good working condition.
      3. Original Kenmore – 1933
It's hard to say whether we suggest you find an original Kenmore and actually use it for sewing!
Yet, it's definitely a treat for vintage passionates!
"Kenmore," the first Sears machine to carry the Kenmore brand, was manufactured by White. 
It had an integrated sewing lamp and could sew forwards and backward.
Nowadays, a working model could be worth anywhere between $200 and $500.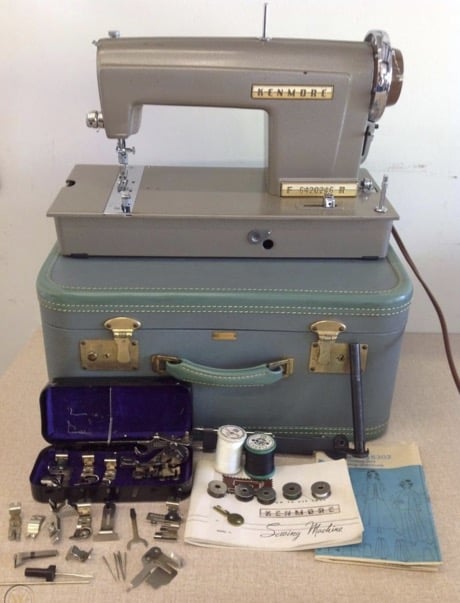 Image source: Worth Point
As charmingly put by Crafts.LoveToKnow
"Most of these machines were simple. They didn't feature elaborate moldings or floral decals like many of their contemporaries. Instead, they simply acted as the sewing workhorses for busy American families. Owning one of these machines is owning a part of America's sewing history."