Is Bernina Sewing Machine Worth the Chase? Let's Dig into This Long-Standing Swiss Tradition
When talking about the Bernina sewing machine, we'll often come across words such as "tradition" and "top-class manufacturing." This 120-year-old brand has quite a symbolic capital gathered over the years indeed!
Other features synonymous with this Swiss brand are
durability, 

innovation, and 

precision;
Berninas are manufactured in
headquarters in Steckborn, Switzerland since the beginning (producing their top-notch sewing machine models), and

an additional facility in Thailand since 1990 (producing lower and mid-level price range models);
Bernina sewing and embroidery machine—introduction
Bernina was founded in 1893 by Karl Friedrich Gegauf. The brand offers luxury-level performance sewing and embroidery systems, providing sewing equipment for home and industrial.
It's the only sewing machine manufacturer still producing in the western world. Bernina is one of the first and most trusted firms in the industry. Read about other machine brands. 
You'll often come across Bernette around Bernina sewing machines. It's because Bernette is a brand of the Bernina Textile Group. So yes, Bernina Bernette sewing machine is real, and these two are part of the same family!
To get to know Bernina inside out, let's move to today's specials: "Bernina Sewing Machine Factory Tour in Switzerland" featuring Aneke from Made to Sew.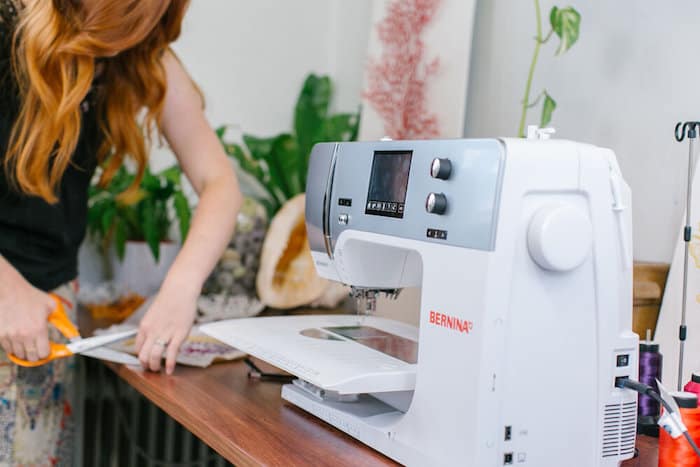 Image source: Meredith Woolnough
This brand also offers a robust selection of Bernina quilting sewing machines.
You can read the following Bernina quilting sewing machines on Eddie's Quilting Bee:
Bernina 770 QE E,

Bernina 770 QE,

Bernina 590 E,

Bernina B 570 QE,

Bernina 570 QE,

Bernina 475 QE;
Also, glance at the quick Free Motion Quilting lesson with Bernina 530 53 by HeirloomCreations: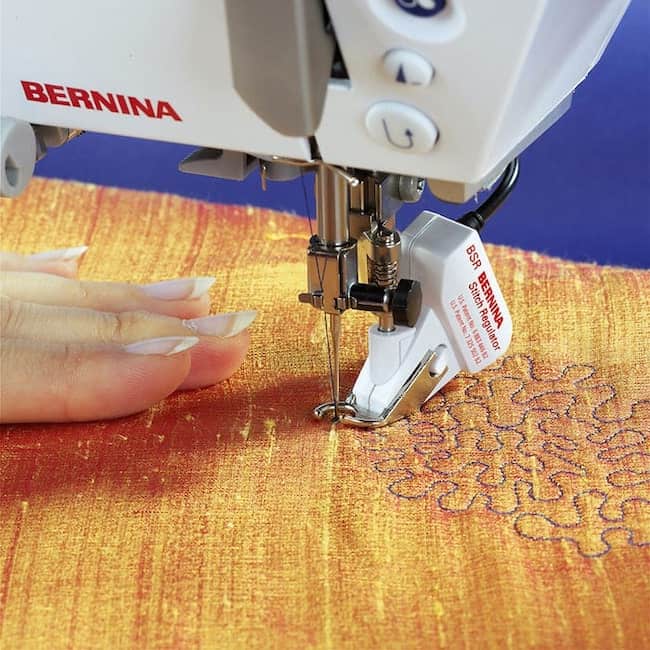 Image source: We All Sew
Bernina sewing machine models
To go from theory to practice, let's compare Bernina sewing machine models. 
Picking the best sewing machine for you is challenging, but it's worth putting in the effort for the best results. We also suggest paying a lot of attention to choosing the right sewing machine table. After all, there's nothing as outstanding as sewing smoothly, surrounded by an array of options; even better if you're doing it with a Swiss sewing machine tailored perfectly to your needs! 
Before we go through the best Bernina sewing machine models, let's have a look at "Things To Know Before Buying A Bernina" by Erica and Curtis from Stitchin' Heaven. This presentation will provide you with the tools necessary to make the right decision in this department.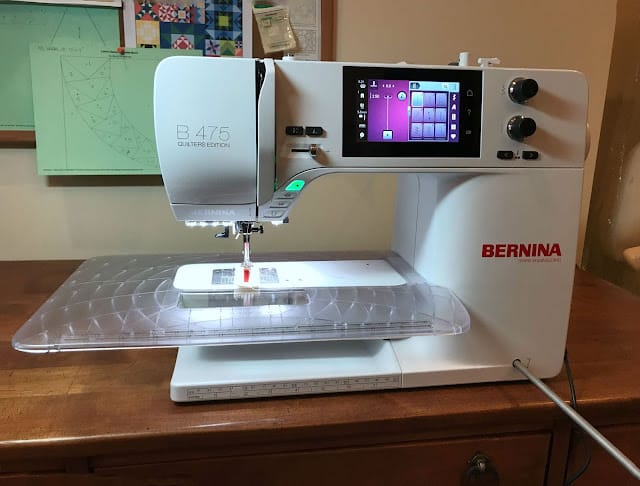 Image source: Rebecca Grace Quilting
What's the best Bernina sewing machine to buy, according to Silver Bobbin?
Of course, the premier manufacturer of sewing and embroidery machines in the world has something especially for you! The trick is to pick the right option. 
The selection of the best sewing machine to buy and fit your sewing room ideas depends on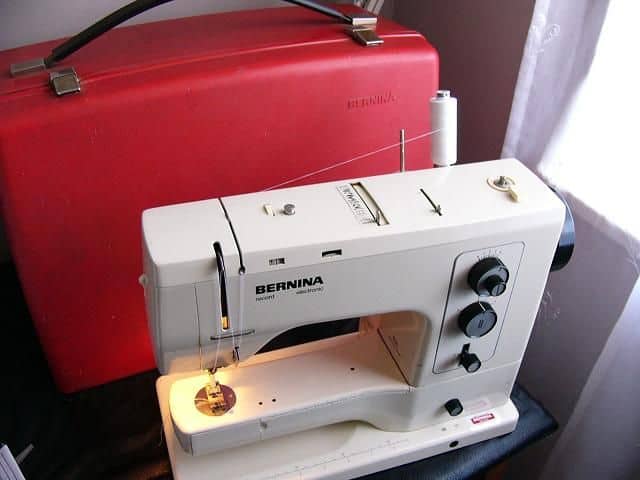 Image source: Pinterest
Let's see it clearly in the neat table below:
Bernina sewing machine

Interesting features

For whom?

For fashion sewing

Bernina 790 

a dual-fabric feed for fancy or tricky fabrics (read about

sewing fabric

and

sewing leather

),

stretch stitch capabilities,

automated touches, like the Bernina Stitch Regulator,

an extra-large embroidery work area,

touchscreen and embroidery stitches to select, and a possibility to design your own stitches by drawing them onto the touchscreen;

Mid-level to experienced sewers, fashion designers;

For quilting

Bernina Q16

this Bernina sewing machines quilt machine is attached to a handy table with height adjustment, providing sixteen inches of throat space,

numerous handy tools, like the Bernina Stitch Regulator and a stitch counter,

it's fully computerized and operates via a customizable touchscreen, 

the Kickstart option lets you sew without holding down the presser foot;

Mid-level to experienced quilters;

For embroidery

Bernina 570

a solid, all-around embroidery and sewing machine,

operates via touchscreen,

has a jumbo bobbin—perfect for large-scale embroidery projects,

Bernina Stitch Regulator,

dual-feed options (no more trouble with tricky fabrics),

450 different stitch patterns, 

a stitch length control,

you can purchase the embroidery module along with the machine;

Mid-level to experienced sewers;
Is there any other Bernina sewing embroidery machine option that hits all the right buttons in your sewing passion?
No worries, we share more of these beauties below. You can also find your other half with the interactive form to fill on the Bernina website.
Speaking about websites that encourage intelligent choices, we can't wait to welcome you to the Super Label Store online configurator. Here, you can design your custom woven labels from scratch! 
Check out also care labels and hang tags. 
Learn to sew and learn to shine, thanks to different types of woven labels created to embellish a range of accessories:
DIY garments,

textile, 

towels, 

sheets and other accessories;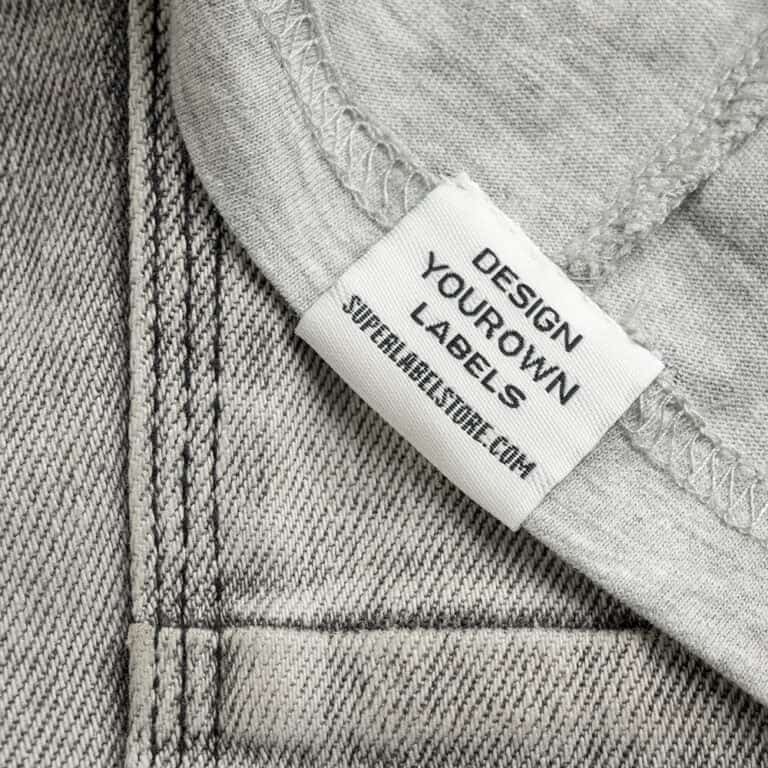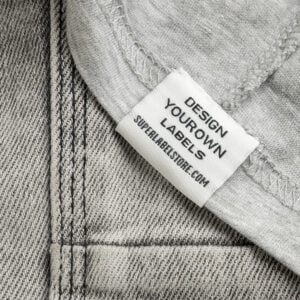 Visit Super Label Store also for immense guidance through sewing. 
Starting from
to
Now, getting back to the actual hero of this article, all Bernina sewing machine models have something special about them. So, again, it's just a matter of finding a set of features that responds to your needs.
Let's check out one of plenty of Bernina sewing machine reviews. 
Despite it being published on the Bernina Blog, it sounds pretty personal, so let's make good use of it:
"[…] The more I sewed, the more I wanted a machine capable of taking in all the different projects I had in mind. So after checking different options, I proudly bought my 380 Bernina, and I must say that my first project was a bed cover that was quite thick. I was impressed with the capability of my machine to take all that in and make a beautiful stitch. I am sure I wouldn't have been able to accomplish that project without my Bernina."
The author continues describing her first impressions:
"During the hours I spent with Victoria from Les Pointilleuses [a BERNINA exclusive dealer in Pau, the South of France], I was all amazed. All I could say was, "Wow!" "This is impressive!", "Really? The machine can also do that?"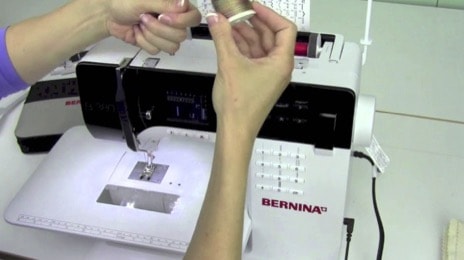 Image source: YouTube
Rebecca Grace Quilting also describes her experience with the Bernina family. This time, the object of attention was Bernina 475QE. 
Bernina machines come in series. Let us explain what the differences between particular series are:
Description

Models

Bernina 8 Series

The most sophisticated brand's creation. It aims at combining an elegant form with superior functions. It represents a cutting-edge technology ready for all sewing, quilting, or embroidering challenges, interwoven with modern aesthetics.

Bernina 880,

Bernina 880 Plus,

Bernina 880 Plus Crystal Edition, adorned with Crystals from Swarovski®;

Bernina 7 Series

The 7 Series has a range of machines with plenty of working space to the right of the needle. These models will especially fit your large projects, big quilts, and wide embroidery designs.

B 740 has a 9mm stitch width, which is ideal for beautiful decorative stitching and small sewing jobs (such as inserting zippers). You can further upgrade B 740 with a wealth of optional accessories. Both B 790 and B 770 QE can embroider, but B 790 is an embroidery expert. Switch to the embroidery mode via the touch screen, and you'll be able to position, mirror, rotate and resize motifs.—explains A Different Touch. 

Bernina 740,

Bernina 770 QE,

Bernina 770 QE E, 

Bernina 790 Plus,

Bernina 700 E,

Bernina 790 Plus SE

Bernina 790 Plus Crystal Edition, adorned with Crystals from Swarovski®;

Bernina 5 Series

Bernina 5 Series is for sewists, quilters, and embroiderers. It's BSR (Bernina Stitch Regulator) compatible, meaning that you can attach your BSR foot to each of this series' machines. BSR keeps your stitches even and consistent, regardless of how fast you move. It produces neat, consistent stitching with stitches of precisely the same length while free-motion sewing. Reacting to the movement of the fabric, it adjusts the speed of the machine automatically when free-motion quilting with the feed dog is lowered. Add the embroidery module to it and get your creative juices flowing abundantly. 

Bernina 590,

Bernina 570 QE,

Bernina 570 QE E (with embroidery module),

Bernina 535 E (also with embroidery module),

Bernina 535 (designed especially for sewists);

Bernina 500;
B 570 QE and B 530 have multiple memory functions to remember your changes to the stitches when you set them in your sewing session. You can also save to the long-term memory your favorite stitch settings for each stitch (up to 100 stitches in a combination ).
B 580 and B 560 sewing and embroidery machines are effortless to use with their clear and easy-to-navigate color touch screen. Pick these models for hundreds of stitch options and beautiful built-in embroidery designs.
There are also 2, 3, and 4 Bernina Series. 
The Bernina 2 Series is all about ease of handling and simplicity. There is also an upgrade potential with optional accessories.

The 3rd Series is known for being easy to use and very robust. These models also possess many practical functions—such as the automatic buttonhole. 

Be ready to approach sewing like eating an ice cream—an actual child's play (speaking of which, check out this blog about a

kids sewing machine

). 4 Series is ideal for your first patchwork projects. Functions are automated (for example, thread cutting; read about

sewing machine thread

), making using a Bernina machine from the Series 4 noticeably easier.
Go to the manufacturer's website to get to know them well! 
What are the best Bernina machines, according to Craft Whack? The list is relatively concise:
Bernette 79,

Bernette Funlock 44 Serger,

B77 Sewing Machine,

Bernette B42 Funlock Coverstitch Machine,

Bernette 70;
Another list (by Sewing Machine Price) of Bernina models worth having a careful look at goes as follows:
Bernina's Bernette 79,

Bernina's Bernette B77,

Bernina 770 QE,

Bernina 590,

Bernina 830,

Bernina 880 Plus,

Bernina 475 QE,

Bernina 335,

Bernina's Bernette 38,

Bernina 790 Plus,

Bernina 570 QE,

Bernina 540;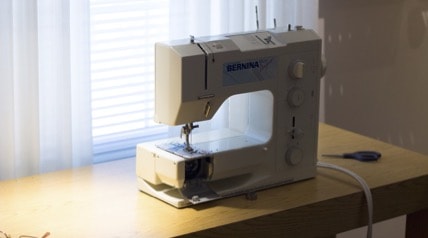 Image source: Luisa Creations
Cost of Bernina sewing machines
How much does a Bernina sewing machine cost?
First off, from the basic Bernina sewing machine to more sophisticated models, Berninas give an experience that is worth the money.
So whatever the price will be, don't think twice. Quality and comfort always cost. 
According to Silver Bobbin, Bernina's high prices come from its quality design and durable parts.
Getting down to numbers, Bernina sewing machine prices start at a mere $200 for a basic Bernina sewing machine.
But Bernina also sells some extremely high-tech sewing machines. Their price ranges from a whopping ten or twelve thousand dollars to over $25,000 for an advanced Q-line quilting model.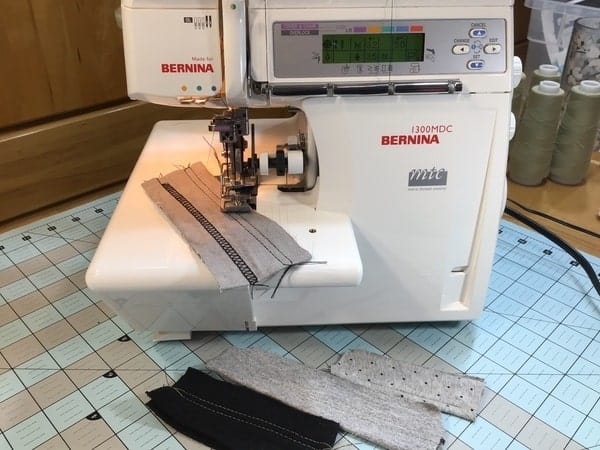 Image source: Sewing Pattern Review
"It's kind of like a car—let's say an old Kia versus something like a BMW. Both of them will get you from point a to point B, but the BMW is more luxurious. BMWs have many features built for someone who loves driving. The conveniences are built-in to give the driver the best experience possible. Same thing with Bernina sewing machines. Their craftsmanship is unparalleled, and there are so many features on even the most basic machines that make sewing such a joy. […] I definitely say sew on whatever you can and whatever you can afford to, but if you are willing and able to sew on of these fine machines, it is definitely worth your time and your dime to do so."
—claims Emerald Jean, a Bernina sewing machine user. (Quora)
Luckily, there's a way to experience all the fantastic Bernina features without spending a fortune. 
Simply look around for the used Bernina sewing machine instead of investing in new Bernina sewing machines. This move will take you closer to the experience while respecting the limited budget. Search on eBay, Etsy, or Amazon, or haunt the local thrift stores.
When it comes to sewing machine repair, the Factory Warranty from Bernina of America on new Bernina sewing machines covers defective parts for 20 years from the date of purchase. 
Dig deep into the warranty description each time you purchase a new machine. As they say, you never know!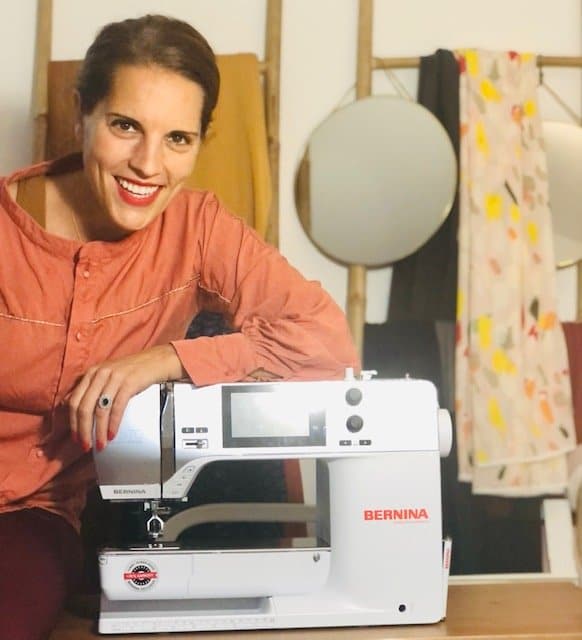 Image source: Blog Bernina