What Do We Know About the Husqvarna Sewing Machine? Explore Smart, Computerized Models
The Swedish manufacture of the Husqvarna Viking sewing machine was founded in 1872. And since then, it's been known for a sterling reputation.
In 1874, they produced the first Husqvarna sewing machine called Husqvarna North Star and continued with only 500 sewing machines of this model. It allegedly wasn't a good machine (more on Sewing Is Cool), but this part was just about to change dramatically.
Interestingly, even though the company was created in the 17th century, sewing machines became part of its repertoire only in the 19th century.
Just like the history of several other sewing machine brands was complex, so did this label experience a few turnarounds on its bumpy road to success (winning several prestigious awards for innovation included). 
According to Silver Bobbin, the company made a name by designing innovations like self-oiling sintered steel and an easy-hold bobbin case. Husqvarna still sells high-caliber sewing machines.
Today, Husqvarna Viking sewing machine models are manufactured in Sweden. The label is owned by a corporation called SVP Worldwide, along with Pfaff and Singer sewing machine.
They have regular sewing machines, embroidery machines, quilting and overlook models, and long quilting sewing machines. In other words, you can be sure that all your current and potential sewing needs will be looked after if you decide to stick to Viking.
The company targets primarily intermediate and advanced-level sewers, but it also features a couple of sewing machine for beginners models. 
If you're a newbie or intermediate, also check our takes on:
We've also dug into a kids sewing machine topic, if that's what you're looking for.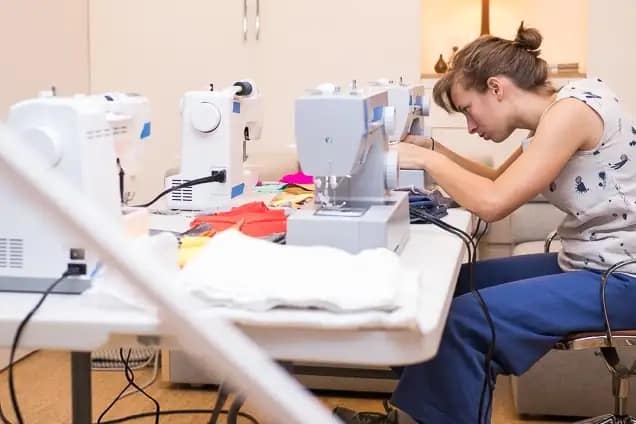 Image source: NY Times
Husqvarna sewing machines are a notable brand, which means 
dependability, 

durability, and 

quality;
Moreover, Viking sewing machine prices confirm their position on the market. These machines aren't the most affordable—but you know what you pay for! Scroll down to the paragraph "Husqvarna Viking sewing machine prices" below for a comprehensive guide on the subject.
"Made for the ultimate in simplicity and ease of operation and quality."
—sums up the manufacturer (Husqvarna Viking). 
Don't get confused that we'll use the name "Husqvarna Viking" or each of the words separately throughout the article. Once, they used the first name in Sweden and the second in the US, but now they function interchangeably. 
Also, what is a "Husky sewing machine"?
Unlike other brands, Husqvarna Viking gained its own cute pet name invented by users! So when you hear Husky among sewers, know that their stories aren't referring to any Siberian husky known to them. 
Read also about Janome sewing machine and Brother sewing machine to discover the inspiring course that the brands' development took throughout the years.

Image source: Pinterest
Viking sewing machine models
In this paragraph, we'll go through the best models on the market—from a basic Viking sewing machine to Husqvarna Viking heavy duty sewing machine to the most sophisticated computerized appliances. 
Let's see what Viking sewing enthusiasts are up to these days. 
But before we get to know the machines, let's get to know the ultimate reward after you learn to sew and make garments that stand out. 
Different types of woven labels by Super Label Store offer a unique opportunity for those who plan to embellish their DIY clothing. 
Choose your personally designed
to make your clothes, textiles, towels, bedding, or other accessories look professional like never before!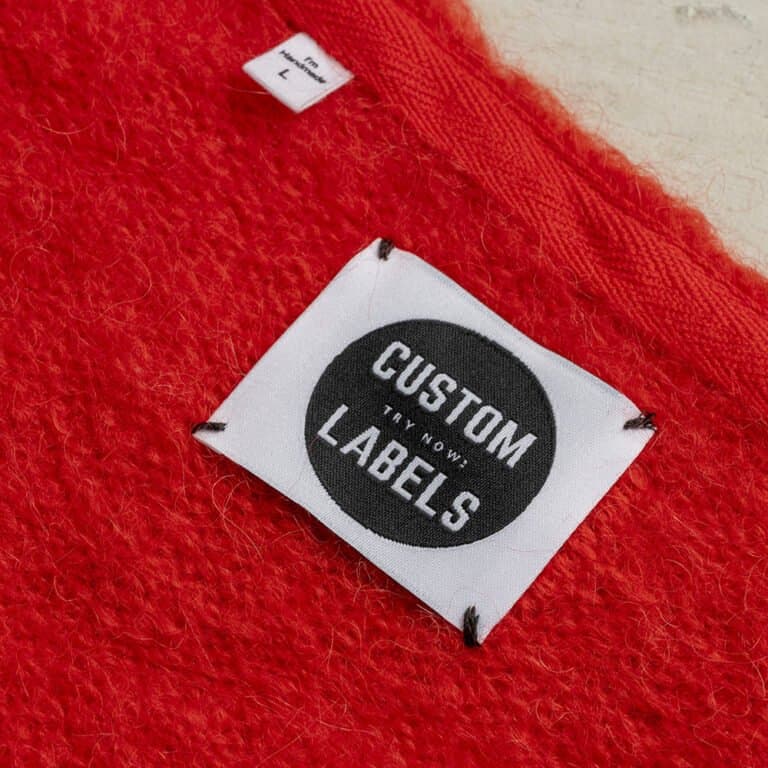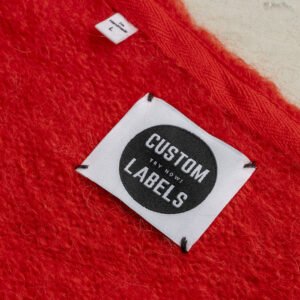 So, what's on the Viking Husqvarna market that excites sewers?
Let's take a look at the table created thanks to Best Sewing Machine Review Spot:
Model
Type
Pros
Cons

Husqvarna/Viking Emerald 116

Beginner Husqvarna sewing machine

easy to operate and maintain,

solid, quiet, stable, minimal noise level,

16 built-in stitches,

easily accessible stitch selection guide,

see-through bobbin cover gives us a hint of the level of thread available

manual tension adjustment,

drop feed lever placed questionably,

Husqvarna/Viking Eden Rose 250C

Limited edition

One of good Viking computerized sewing machines

eye-pleasing design,

outstanding in performance,

functions keys and monochromatic LCD screen,

145 built-in stitches (distinct, different, and decorative),

a soft touchpad for simple control of the machine,

onboard ruler (you don't need to have a measuring tape around);

selecting a stitch is tedious

Husqvarna Viking Sapphire 875

Affordable and exceptional intermediate home sewing machine

many accessories and features, 

LCD screen provides all required settings for all fabric type,

onboard stitch guide to identify the desired stitch,

a sewing advisor to guide you through the sewing process, 

5 Alphanumeric fonts which will aid monogramming, 

five-speed levels to choose from;

experienced sewers will struggle with the absence of a presser foot. 
Is there any 
Husqvarna heavy-duty sewing machine or

Husqvarna embroidery sewing machine?
There is almost always a Viking sewing machine tailored to your needs to sew, embroider, or quilt. Produce outstanding results with unbelievable conveniences—says the manufacturer.
Moreover, these machines are designed to be easy and enjoyable, so prepare to use 100% of your creativity.
See the list of "4 Best Husqvarna Viking Sewing Machines In 2022" on Sew Ways.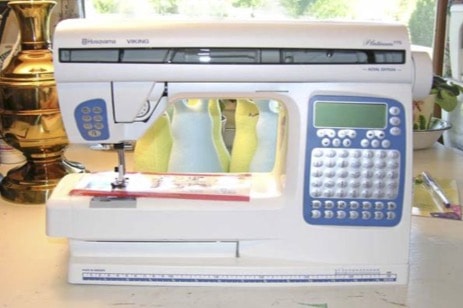 Image source: Sewing Is Cool
Viking sewing machine—troubleshooting
Although Viking machines are pretty impressive, they also possess several downsides. 
Once you invest money (especially a lot of money), it's hard to get rid of the machine just because it has something not entirely right going on. 
So, for starters, check your warranty. For all the warranty- and parts-related information that you may be missing, head to Husqvarna Support. 
Remember that if 
too many years have passed since you've bought it, or

any work has been done on your sewing machine by you, 
your warranty could be voided, and you left without the service protection.
Luckily, there are some helpful tips for sewing machine repair and we're pretty sure you'll love to get to know them. 
Being prepared is always better than being surprised—at least in this department. 
To learn how to fix your Husqvarna sewing machine after the warranty has expired, read the Sewing Is Cool hacks below. 
Problem
Solution
More Solutions

Bobbin thread breaks

Wind a new bobbin. 

Replace the stitch plate. Replace the bobbin.

Fabric not feeding

Check if the feed dogs are in the up position. They may have gotten it wrong if you were doing some free motion quilting before. 

Also, you may need to lower the presser foot.

Increase stitch length. If you or the previous user set the stitch length wrong (for example, to zero), the machine will not work correctly. Changing the setting will bring your machine back to life.

If you've got a free motion quilting turned on, your Husqvarna sewing machine won't feed the fabric through the needle.

Thread cutter doesn't work

Remove the bobbin and clean the area. 

Ensure the thread cutter is turned on.

The machine doesn't sew

First, check if it's plugged in. On the newer models, try to shut the machine down and let it reset itself for a couple of hours.

Control foot control connection to verify whether there is a loose wire or other connection problems and tighten them up.  See if any part in the foot connector is burned or shorted out. Replace these parts.

See if your bobbin winder is in the sewing position. Model 20 put the bobbin winder in left positions, model 30 put bobbin winder to the correct position.
Haven't found your problem listed above? What about 
Skipped stitches
In case you've got a broken needle, change to the new one that's also more suitable for your sewing fabric. Read about sewing machine needle in our blog. 
Re-thread top and bobbin threads.
Turn the machine off to reset. Change to the correct presser foot. Make sure you inserted the needle correctly and in the right direction.
      2. Tension problem
Read about sewing machine tension—these issues can happen even to the best sewing machine models. 
First off, tension problems may be caused by forgetting to clean your machine, letting dirt, loose threads, and fibers accumulate and impede the tension spring. 
So, one way to go is to clean your machine thoroughly, especially around the area of the tension spring.
Another source for the tension issues could be the bobbin wound too tightly or loosely, leading to inconsistent tension. In this case, re-wind the bobbin. 
To treat imbalanced tension, ensure the bobbin thread is wound right, go to the needle tension and adjust it to balance it out.
If the thread tension is too tight, loosen the top tension and double-check the tension on the bobbin thread and the top thread. 

Image source: Artisan Stitch
      3. Machine won't zig-zag
First, check your owner's manual to find the proper stitch setting for zigzag.
Then, try to reset the stitch to the proper length and width.
Cleaning a bobbin area may also be a good idea because a dirty area or machine often affects stitch patterns. 
See "How to Clean a Husqvarna Viking Sewing Machine" by HeirloomCreations
You can also oil the zig-zag components to ensure they move freely and respond to the machine's directions.
Also, the tension might be too tight or too loose. 
Another source of the issue may be your timing. If it's off, the needle may not be able to grab the thread so that the zig-zag pattern won't show up on your fabric.
Head to Sewing Is Cool for more hacks on resolving Viking basic sewing machine issues, such as
reverse not working,

foot pedal not working,

touch screen not working, or

if your machine keeps jamming or

is stuck in reverse;

Image source: Long Red Thread
Husqvarna Viking sewing machine prices
A long-established heritage of quality and value isn't for free. These things are never for free. 
We won't tell you that Husqvarna sewing machine prices are low because they can be pretty over-the-top, and the brand isn't engaged in satisfying everyone. 
Mainly targeting intermediate and advanced sewers, Husqvarna Viking has all the features necessary to carry sewers' jobs to the next level 
in a time-saving manner,

with the highest quality products, 

with cutting-edge attributes;
Are you still considering whether these machines are worth your money?
As confirmed by Silver Bobbin, brand-new Husqvarna models cost anywhere from 600 $ for a basic starter model to 5000 $ for a high-end model.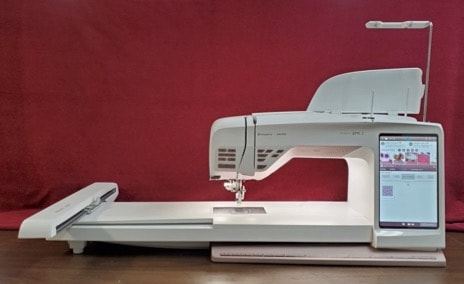 Image source: Quilter Blogs
On the other hand, some vintage, mechanical, used sewing machines can go for 200 $ or less, and they may be worth it! 
Many sewers claim that vintage Husky sewing machine models made in Sweden often still run like a dream today.
Read about the history and prominent vintage Husqvarna sewing machine models in the exhaustive take on this fascinating subject by Silver Bobbin. 
All the Husqvarna machines before 1960 were made to last and were built exclusively from metal parts. These features make old ones seem even more valuable nowadays. 
"Many of them still sew today like they were 10 years old instead of 60+ years old."
—write authors on Sewing Is Cool.
Where to get them from? 
eBay, Amazon, or Etsy,

reputable dealers,

yard sales, 

antique stores, or 

thrift stores;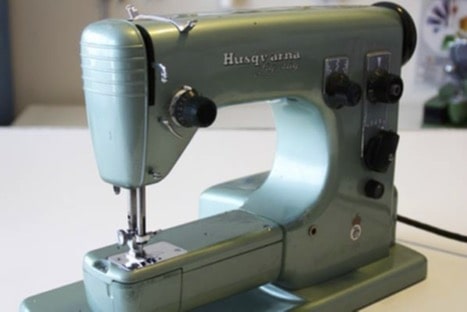 Image source: Sewing Is Cool
Just like Pfaff sewing machine brand has its 20-thousand-dollars, versatile models, such as
at the top, the Husqvarna Viking gladly shows off with 
Viking Epic 95Q (10,499 $), and 

less costly sewing and

embroidery sewing machine

models: Husqvarna Viking Designer Epic 1, and the newer Husqvarna Viking Designer Epic 2 (4,999 $); 
Side note: Epic 1 has been sold out and replaced with Epic 2. You can find used Husqvarna Designer Epic machine models "1," and "2," and new ones "2". When you come across new Viking sewing machines online, and they're described only as "Epic," the person who sells them refers to the "2," as only this of the two "Icon" models is currently in production.
Listen to Riley from Quality Sewing & Vacuum as she discovers the fabulous "2":
Otherwise, if you have decided to go for the total top-notch model, choose Viking Epic 95Q. 
Read "Introducing the Husqvarna Viking EPIC 95Q!" on Quilt Social for a personal story about discovering this model. There's no better way to learn all the sewing machine tricks than by asking a fellow sewer. 
Epic 95Q is a sewing machine with many innovative features that creates quilts, garments, and more. It's also described as Husqvarna's most advanced and comprehensive computerized sewing machine ever.
You can buy it online through Maple Leaf Quilting. Yet, we recommend visioning this machine and trying it at a store before spending such a grand sum of money! 
It's excellent for large projects; its sewing area measures 310 x 140 mm. Viking Epic 95Q features an extra-large bobbin, 650 onboard embroidery designs, and a library of 1200 stitches.
Check the complete list of features of this most pricey of all Viking sewing machine models on Smith Owen Sew. 

Image source: Quilt Social
To compare Designer Epic 1 and 2, models that also work as Viking embroidery sewing machines, check-in with Sara Snuggerud from Sewing Mastery: 
Sara believes that the entire Icon series were models that "truly put Viking on the map," and she can't be wrong! The price doesn't come from nowhere. 
Interestingly, there's a reason for quite the high cost of some of the Husqvarna sewing machine models listed above. 
As Sewing Mastery explains, there are only five machines that 
can sew through 14 layers of quality heavy-dense denim and 40 layers of quality quilters cotton fabric (read our blogs about

sewing leather

and

leather sewing machine

) 

have the piercing power of 150 newtons; 
"That is off the charts compared to most sewing machines."
—underline the authors.  
These sewing machine models are
Husqvarna Viking Designer Epic 2,

Husqvarna Viking Designer Epic 1,

Husqvarna Viking 980 Q,

Pfaff Creative Icon, and

Pfaff Performance Icon;
Watch the "Husqvarna Viking Epic 980Q Sewing Machine – Features and Overview!" by Sew Anastasia to get familiar with this model:
Check also our articles about:
and "Best Husqvarna Sewing Machine: The Viking Series Compared" on Sewing from Home.