Outstanding DIY Upcycling Clothes―The New Luxury In Sustainable Fashion
The world went through a lot these years―so did fashion. We know that things must change and the time for sustainable fashion to hit big finally came. If you've been dreaming to start your DIY brand using upcycling clothes, the time is now!
As Alex Assoune, a founder of Panaprium writes:
"Whenever possible, repair, reuse, repurpose, and upcycle your clothes instead of buying new ones".
Every time you're done with a new DIY upcycling clothes project, check the Super Label Store for the updated fashion-related info. Like, for example, these upcycling ideas and custom woven labels. These labels are made especially for your newly-invented piece of clothing and will bring your brand to the next level of professionalism.  

Image source: GoodHouseKeeping
What is upcycled clothing?
We couldn't be happier to answer this crucial issue―what is upcycled clothing?
In upcycled clothing, we reuse old clothes to create a new product.
The idea of upcycling doesn't refer only to the upcycling of clothes. Yet, in this article, we'll talk exclusively about fashion and upcycled womens clothing. Our goal is to guide you through the most intriguing topics of our favorite department―DIY sustainable upcycled clothing.  
Upcycling may sound a bit like recycling. Yet, it's not the same! 
In recycling, we use things for the second time to make them serve the same purpose. For example, a used paper goes through sophisticated technical processes to become a paper again and to serve as such. 
With upcycling, the old product transforms into a completely new one. 
Sounds exciting, doesn't it? 
A few words about sustainable fashion and old clothes upcycle
Data from September 2020 (according to the Global Fashion Agenda and the Boston Consulting Group) shows that only 20% of the world's clothing serves for reuse or recycling.
Can we, at a global level, manage to turn repurposing and upcycling clothes into a worldwide popular trend? There is a chance that in this case, the climate will recover from the troubles we've been putting it in for years. 
Why?
Because cloth upcycling is part of the sustainable fashion movement. 
And what is sustainable fashion? The fashion that meets the needs of the present without compromising the ability to enjoy the future. 
It's when we create clothing, shoes, and accessories in a way that their manufacturing, marketing, and use are conducted in the most sustainable manner possible. It translates to not harming the environment and animals.
Super Label Store is known for supplying sustainable and affordable solutions for customers. The brand produces custom woven labels, care labels, and other customized fashion products. 
They are crafted with the use of various textiles―check these different types of woven labels.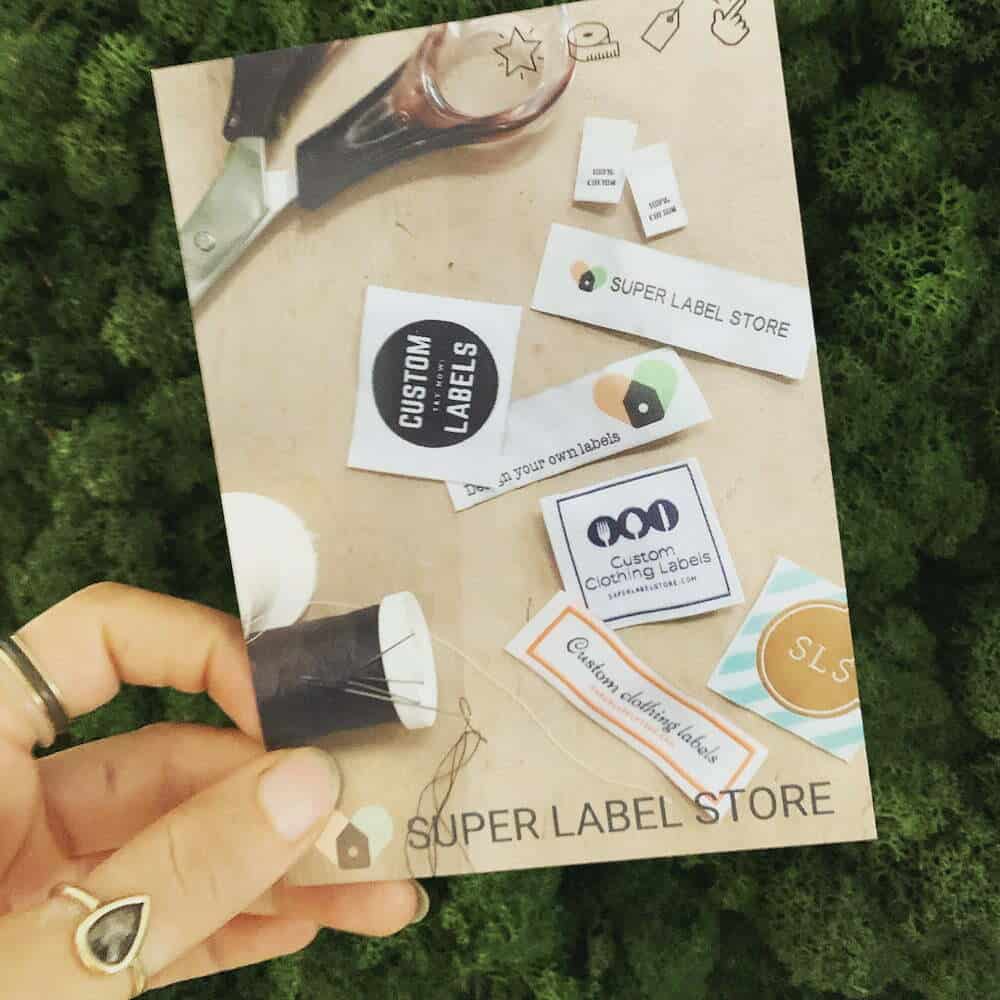 What are the main advantages of DIY upcycle clothes?
Check these 4 reasons why you should upcycle your clothes:
It's affordable

You'll stand out

You give your part to reducing textile waste

You conserve water
Upcycle DIY clothes can become a serious business
We often think that upcycling clothes is an activity for creative people to spend their free time or to treat as a hobby. It's good to know that there are actual, serious brands based on this idea. 

Image source: Instagram
Here's a brief list of the best known, international DIY upcycling clothes brands:
Eileen Fisher Renew

Gaâla

Anekdot

Kitty Ferreira

Doodlage

OhSevenDays

Hôtel

Madia & Matilda

Les Fleurs Studio

Urban Outfitters Urban Renewal
These brands invest their time and effort in DIY upcycling clothes. The list above will give you a fair amount of inspiration―it's needed at the beginning. Keep going because these efforts can turn your interest into a profitable occupation. 
No one is born with skills, we have to learn to do things and tailor them over time. Yet, many of us have a vivid imagination that can turn nothing (or something old and useless) into a brilliant new idea.
Keep your ideas floating and flourishing by having a glimpse at these projects. 
But upcycling clothes concerns also influential social media stars. Who to follow to awake your fashion DIY spirit and learn?
@thethriftguru (TikTok)

@shannayeh (TikTok)

@acteevism (TikTok)

@kamilarobles_ (TikTok)

Cora Shircel (YouTube)

Rach Speed (YouTube)

Haley's Corner (YouTube)

Laini Ozark (YouTube)

Image source: Panaprium 
Is upcycling clothes for everyone?
Do you consider your artistic and craftsmanship skills to be far-from-excellent? Then, you'll probably shy away from upcycling clothes at first. We're here to tell you not to worry! 
The DIY upcycled fashion department is for everyone. There is no skill one cannot get with honest practice and knowledge. 
If you wish to start sewing, check these easy beginner sewing projects to get even more sewing-hungry! On this website, you'll find, for example, brief descriptions of how to charm out a:
tea towel

pouch

wine bag

patchwork bag

pierced pillow

drink cozy

sandwich bag

tote bag

envelope clutch,

and many more!
Later on, with a little help from Super Label Store, you'll get to know 35 intermediate sewing projects. When you arrive there―you can try these advanced sewing techniques. 
Unless you are at this stage already―then keep a tab on these Super Label Store blog posts.

Image source: GreenerKirkCaldy
It's worth knowing that not all DIY upcycling clothes ideas need sewing. 
Sounds mysterious? Check this research published on Super Label Store no sew DIY clothes with ways of upcycling clothes without sewing. 
What are the actual ways to upcycle clothes? Let's go through the subject from the beginning. 

Image source: Pinterest
How to upcycle clothes?
You may be wondering how to start upcycling clothes.
We are happy to share with you a bunch of well-explored ideas and show you how to upcycle your clothes. 
The internet nowadays is full of creative ways to upcycle clothes. We found the best options to keep you enthusiastic and knowledgeable on how to upcycle clothes projects. 
For inspiration, check also these 11 Innovative Ways to Repurpose Old Clothes. 

Image source: TrashToCouture
Let's take a look at these steps on how to create a knit produce bag.
What? 
Knit Produce Bag
Description

It's a reusable produce bag made out of an old T-shirt. Check also here what are the other exciting ways to

upcycle tshirt

. If you're bored with your old T-shirt or it has served you long enough, transform it into a bag! With a few basic snips and stitches, you can get a bunch of bags in various shapes, colors, and sizes.

What do you need?

T-shirt 

Scissors

Sewing machine

Basic sewing supplies

Step 1

First, you should turn the t-shirt of your choice inside out. 

Step 2

Make the hem or bottom of your shirt the top of the bag, draw out the shape of your bag, and cut it out. Then, sew with a straight stitch or a narrow zig-zag around the sides and bottom of the bag. Fortunately, knit doesn't fray (you still can finish the edge if you wish).

Step 3

Cut the slits into the bag―do it with scissors or a rotary cutter.

Step 4

To create handles, draw-out lines, and slice the material. Make sure to use the ruler and gridded mat to help keep things even and neat. Cutting a slot for the handle through both layers of the bag will do the job. 

Step 5

Here we are! If you got lost in the game during the process, check instructions with photos published on

DeliaCreates

blog.
Source: DeliaCreates
If you like what you've read, keep going. 
Who knows, maybe your passion for upcycling clothes leads you from sewing hobby to successful sewing business. 
Photos of upcycling clothes before and after are making an impression. It's because we like novelty and we like to be unique, to stand out. Also, it looks like magic!
It's not the charm of shopping that makes us spend money, but the idea that we get something completely new that attracts us.
And guess what? Now, you can have brand-new clothing without getting out of the house or spending money. 
The exclusive fashion project you create can be further transformed into real commercial merch. Luxurious custom woven labels change plain home-based craftsmanship into a fully-fledged fashion brand.  
Don't forget to check the Super Label Store offer to know more.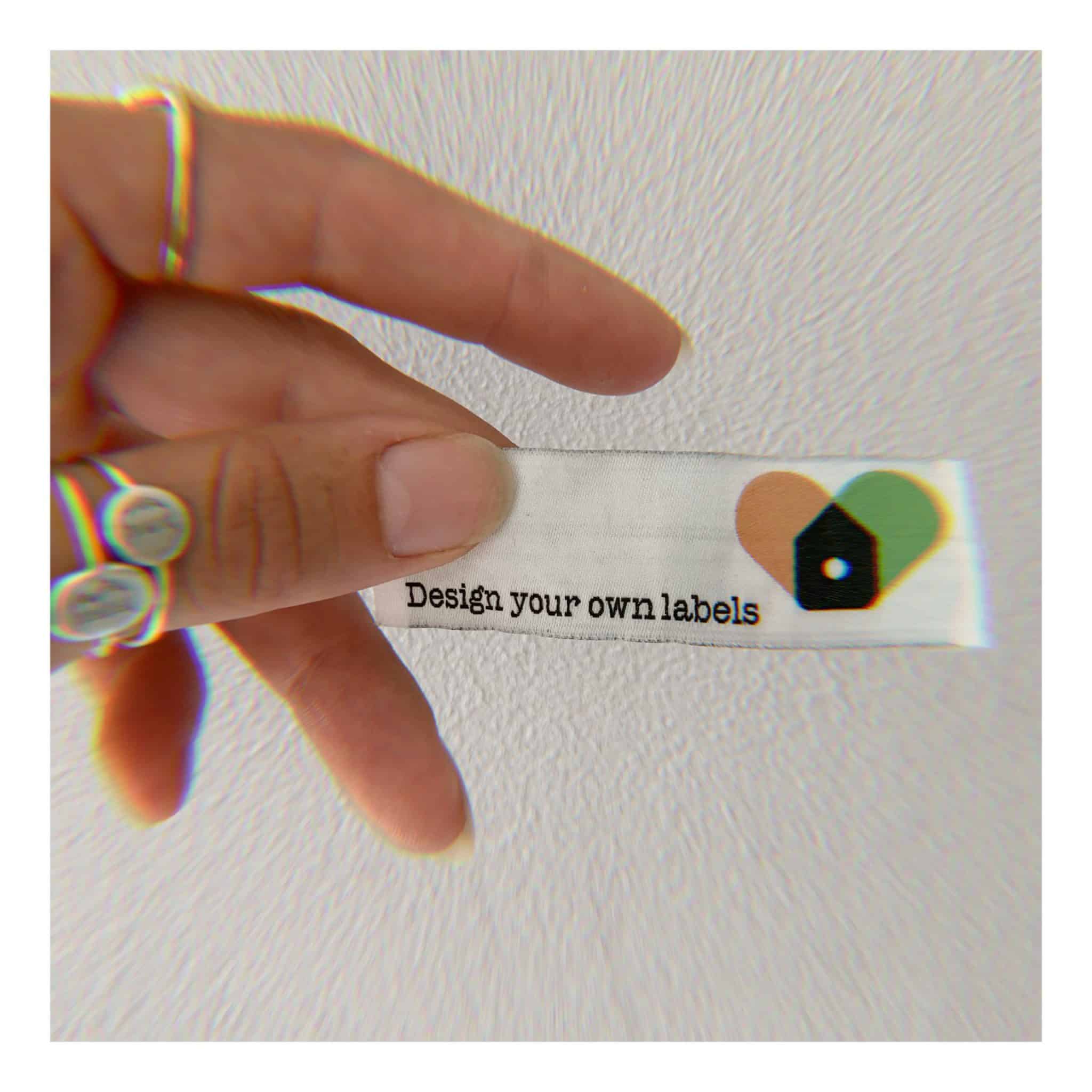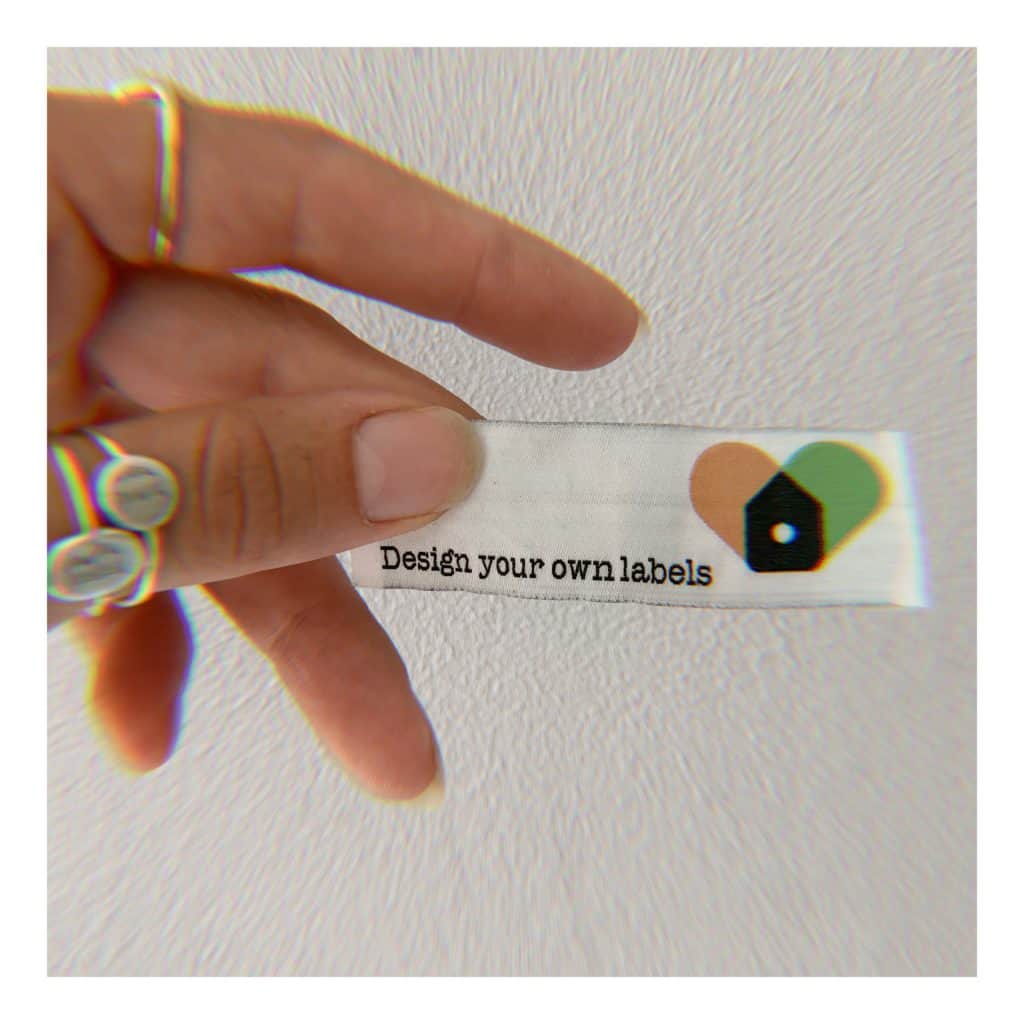 How to upcycle your wardrobe?
We can't wait to show you a few practical ways of updating your private clothing line to be. 
Upcycling clothes, repairing them, remaking them―it's the song of the future. 
Curious to know more? Let us present the hero of today: the best upcycled clothing ideas. 
While reading 10 reasons to start sewing clothes and getting to know countless health benefits of sewing, keep in mind that upcycling clothes can be as easy as cutting your pants or bleaching your old t-shirt. It doesn't need elaborated sewing skills or professional experience at first. You'll gain it with time. 
Let's review the most popular ways to upcycling clothes that we have at our home wardrobes:
DIY method/garment 
Process description

Upcycled denim jacket (with fabric paint)

Check this

youtube video

to learn how using fabric paint can help you transform your worn-off (yet, so cozy) jeans jacket into a new garment. Upcycled denim jackets are and always will be able to transform into objects of extremely individual ways of expression. High-end brands have been having them in their offer since ever. Not to mention their over-the-top prices on the market. How to do it by yourself at home only with the use of fabric paint? Check the link above or look for more info and examples online.  

T-shirt bleaching 

It's just another way of turning an oldie-goldie into a brand-new invention. Dyeing clothes with bleach requires no sewing and no sophisticated tailoring intervention. Yet, your clothing looks nothing like before. It's an easy way to a 180-degree transformation of your wardrobe. There are many bleaching methods, so dive deeper into the subject to know more. 

The raw crop

No sewing required also here, but good scissors will be more than useful. As the title says, the best way to change your t-shirt or blouse is to perform an extreme cut in the middle. This way, you modernize and take closer towards fanciness even the most boring and traditional clothing piece. If you have a sewing machine, you can hem the bottom and pimp up the final effect to make it look even more pro. Yet, the raw hem is not only simpler but also more grunge!  

Half-and-half split T-shirt

While it seems a nightmare to make, it's the opposite! The sewing competencies needed to execute this project aren't out of reach for an average amateur fashion lover. Besides, there are ways you can craft this look without sewing. This DIY idea is about taking two halves of two different shirts and putting them together at the seam. The idea itself makes it special already. Think about the original and unique results of this fashionable intervention.

Tie-dye

First, let us explain. Tie-dye is the original method of upcycling clothing and we all used to do it as kids. To recall the image-think about the summertime parties in the highschool. The tie-dye trend comes back every now and then, as people love to play with forms and colors. Check out this

video by LaurDIY

who ties-dyes everything in her closet 'cuz she's stuck at home'.

Easy DIY tops

What about inventing a completely new line of tops that no one has seen till now? There are different (uncountable) ways to transform regular tops into more trendy pieces. Some need cutting, others minimal sewing, but these tips are in general quick and simple to handle even for a kid.  

Crane into the whole bunch of ideas of how to pump up your wardrobe on styledemocracy. 
Looking for more inspiration? 
We've found a few more examples of a well-performed clothing metamorphosis:
Men's t-shirt to girl's dress

―little girls are lovely enough in daddy's large t-shirt but imagine turning it into a deluxe, little dress. Add an elastic in the middle and some tulle to the inside of the bottom part and what was once a worn-off man's garment changes into a beautiful, fluffy dress. Your girls will love to put it on! 

T-shirt with a bow―if you are not skilled at sewing with a machine (yet) but want to practice, this one's for you. Use scissors instead. Take the ribbon and scrunch up one side. Add some exceptional color to make your new idea seen. The bow is an extra girly gadget, you'll pump up your femininity with minimal effort.

Stretch out the tank top―'I've already done this one'―many of us will say. Well, this time, do it professionally. Check this tutorial by a

Girl and her Glue Gun

to learn about cute transformations of t-shirts and blouses. In case you've purchased or just already had in your closet an extra-large coat or sweater, you can make magic with these tips. Make it larger, for example, with the extra stripe of fabric. Don't forget to play with colors. It isn't meant to disappear, it has to stand out! 

Spicy up your shorts with pattern pockets―plain summer shorts are great. Giving them extra fanciful pockets with colorful patterns will change their atmosphere completely. Both adults and kids can earn from this experience. Use a simple, casual pair of pants, and then add another pair of pants with your beloved pattern. Switch their fabrics and see what comes out. Results can be astonishing. 
Upcycling ideas clothes as a step towards the originality of the brand
Involving originality in your clothing projects sets you to win with the competition. It's worth developing a well-tailored approach to gain recognition in every industry. In fashion, this aspect becomes crucial. 
Finding this one thing that describes you and makes you stand out is a not-to-undervalue feature of a recognizable brand. 
Originality, uniqueness, innovation—call it as you like but keep your creative side awake when competition sleeps in this department. Bet you'll never regret the effort.   
Let's bullet point some honest pros of being unique when kicking off a business:
It saves you from getting bored with your product and, in consequence, with your business idea

You keep having fun 

You make your mark on the world 

You distinguish yourself from others
Originality can be a key to success for your company.
In the online learning series 'Get Enterprise in Action: A Guide To Entrepreneurship' by O'Reilly, we read:
'Some degree of originality will differentiate a company from the competition. Absolute originality, in the sense of a totally new product, new service, even original configuration, will differentiate the new company absolutely. That is to say, it will have no competition.'
Believe it or not, custom-designed woven labels and hang tags by Super Label Store can provide you with a crowd of new, satisfied customers. Upcycling fashion has been on the market for years, but it's now that it gains so much respect and popularity. 
With these woven labels, your brand's uniqueness and professionalism will make people eager to follow, be inspired, and buy from you!

Image source: TheChronicleHerald
Check also these summer sewing products to get inspiration for upcycling clothes sewing.
Beverage koozie

Snack bag

Kimono

Swim wrap

Beach cover-up

Sleep shorts

Elastic skirt
And other thrilling gadgets for hot months. 
Main advantages to upcycling clothes
You've seen a couple of upcycling clothes tutorials and read several pieces of advice on DIY fashion. Yet, we haven't looked at the core of the issue: its main advantages for users. 
Let's see what are the advantages of diving into the wide ocean of upcycling clothes themes.
It's therapeutic

You know already that there are fact-proven

health benefits of sewing

and the psychological aspect is among them.

Both focusing on this meditation-like activity and being creative are therapeutic at their core.

If you find time to dive into the project, expect feelings of relaxation and tranquillity. Being artsy is always a joyful experience, releasing traumas and giving us a good time. 

You create meaningful connections in the community

Social support is a meaningful part of the human experience. Special as we want to be seen, each of us is a social, animal-like creature, always yearning for acceptance and respect from others. Think how amazing it would be to have this creative field researched. You could establish real community connections and have meaningful input into enriching society. 

You are free to express your creativity

No one knows where ideas come from. As soon as you get buttons, beads, and patches in your hands, and you know what to do with them–the world changes into a fashion playground. Free yourself with the DIY fashion experience, whether you

upcycle sweater

or think about how to upcycle pants. Go with the flow, wake your creative spirit, and don't hold back! The more expressive you are, the more astonishing your projects will become. And this translates to popularity, and hopefully, sales. Later on, by becoming a prominent figure in the sustainable fashion world, you help to spread the word about the importance of saving the planet. Each decision we make as consumers influences the globe. Nothing is more far-reaching than becoming environmentally conscious.  

You give a new life to old clothes

The most obvious statement comes as the conclusion on our list. While it couldn't;t be more pronounced that by upcycling clothes we give them a new life, there is another layer to it. You can use fabrics from your grandma's, mother's, or daughter's closet (grandpa's, etc, as well). It means that your fabric is truly exceptional. It goes through generations and lifestyles. No one will have the same set of materials at hand. Adding a personal touch to the garment with a commercial scope creates a special atmosphere never to undervalue. By using your favorite fabrics from the far past, you not only let them survive the generational apocalypse, but you also let others appreciate them. Some things cannot be found anymore, cannot be repeated, or manufactured ever again. This is where the personal DIY fashion lush comes in and saves these dreamy nostalgic souls from perdition.  
When you're ready to go, collect your tools and dive straight in. There is no point in waiting for the best time. We all know that the best time is now.
With practice you will achieve perfection, so for now, just give it a try. Be patient and embrace the creative flow. It's the process, not the effect!