Upcycle Fabric Scraps―From Zero to Hero in the Most Innovative Part of the Fashion World
Sustainable fashion triumphs around the globe―to upcycle fabric scraps is its highest form. Is there anything more precious than upcycling the final, unwanted product of the process? Upcycling textile projects seems to be the future of fashion. 
Making use of materials that we already have was never as important as it is now. The climate crisis and other environmental dangers take the lead in decision processes in many industries. The main goal? Cutting down the waste.
Given that, according to some studies, we dump 7.6 to 10 cubic meters of fabric every second, there is still a lot to do in that department. 

Image source: InColorOrder
Upcycle fabric scraps―What does it do for the environment and for us?
Upcycling clothes is one of the most clever (and cheapest) ways to update one's wardrobe. Yet, the fashion industry slowly turns towards this path not only for this reason. 
Being sustainable in the fashion industry does a great job for the recovery of our planet. Upcycled fabric crafts are now highly appreciated by communities.  

Image source: SourcingJournal
In the research conducted with the use of the EDIP method, we read the comparison between the impact of the life cycle of clothes disposed of by incineration and one of the life cycle of clothes collected and sorted to reuse them. Read more about it here.
The researchers investigated 100 pieces of two products:
a cotton T-shirt 

a pair of trousers: polyester (65%)/cotton (35%) 
Analysis shows that of over 100 collected items: 
| | |
| --- | --- |
| 100 collected fashion items | What would happen to it |
| 60 | Would be reused |
| 30 | Would be recycled in other ways |
| 10 | Would go to the final disposal |
In turn, gathering 100 garments for reuse results in circa:
14% decrease of global warming for the cotton T-shirt, and 

45% reduction of human toxicity for the polyester/cotton trousers;
That's quite a result! 

Image source: Forbes
Researches show that the impact on the environment of:
collecting, 

processing,  

transport of second-hand clothing, 
is insignificant in comparison to the ecological cost of producing new outfits. 
Upcycled fabric―benefits for nature and humans
Upcycling clothes, recycling, and making use of second-hand fashion stores are a combo. It's a terrific way to update your wardrobe and care about the environment at the same time. As for today, fashion is still the second most polluting industry in the world. 
Super Label Store finds it crucial to support independent fashion brands. That's why custom woven labels are available for all kinds of clients and even in the smallest amounts. 
Whether you're a DIY/clothing crafter at home, textile/sewing fanatic, (small/starting) clothing brand, fashion designer, or run a hotel, bar, or hospitality business―you can check these different types of woven labels. We bet you'll find something for you. 
The main benefits of upcycling fashion? There are those that concern the environment and those that benefit us―fashion-oriented individuals. 
As for today, being environmentally conscious is equal to being fashionable. 
Let's go through several points of this enterprise. 
Benefit
Environment/People
Description

Saving natural resources

Environment

Natural resources are critical for the well-being of the planet. The less we use the better. Deforestation or the loss of natural fibers are good examples. (

read more about it here

)

Reduced use of dangerous chemicals during the production process

Environment

The fashion production process is not all pretty. Certain materials involve the use of dangerous chemicals. 

Fewer items go in landfills

Environment

Why overload landfills with trash if we can recycle or upcycle garments? Read here about the difference between

upcycling vs recycling

.

Reduced consumption and the need for it

Environment

We are on a never-ending carousel of:

buying, 

using, and

 throwing away objects. 

The more we buy, the more we throw out. Thanks to sustainable fashion, we can consume less. 

Saving money

People

Having a tight budget and conjuring up miracles in the wardrobe

is

a real joy for your sense of thrifty. You make some purchases at the beginning, and as you have tools, there is nothing more to worry about. 

You become part of a group

People

Humans are social creatures who constantly look for appreciation and social acceptance. There is a large, worldwide community around upcycling fashion.

Providing support to small businesses 

People

Some fashion businesses profit from upcycling. Check for example these

woven labels

by Super Label Store, or professional upcycled fabric projects. A wish to become a pro, can be a convincing point to go from a

sewing hobby to successful sewing business

. Support others who make part of this sector of the global fashion industry! (see also

health benefits of sewing

)

Getting a room for a creative outlet with your DIY fashion projects and upcycling textiles ideas

People

There is nothing like being on a high wave of creativity. Here, nothing is impossible! Imagine what a blessing to have this amount of creativity in your professional life.

You make a room for exciting conversations with 'accomplices in crime'.

People

If you're an experienced DIYer, you know that showing off a garment woven from your fantasy attracts others with its unique vibe. That's why you often have a good topic to start a conversation and find new friends. 

You get a sense of purpose

People

When you upcycle, despite having some fun and a bunch of new clothes in your wardrobe, you're also doing something good for the planet. The pleasure that comes from the sense of fulfillment is huge. 

Image source: Vocal.Media
Upcycling, recycling, or downcycling?
This is a common confusion. Read about upcycling vs recycling, before you get to upcycling fashion and tips on how to upcycle tshirt, upcycle sweater, and other garments. 
Upcycle fabric scraps―What does it do for you?
As we learn from Angelo.it:
'The word "upcycling" first appeared in 1994 in an interview of Thornton Kay to engineer Reiner Pilz for the architecture magazine Salvo, then mentioned again in 2003 in the book 'Cradle to Cradle' by William McDonough (architect) and Michael Braungart (chemist)'.
It's not a long time since upcycling has been on the table!

Image source: Pinterest
Upcycling fashion has a good reason to show up in the ballrooms. 
Let's review some essential fashion waste facts worth knowing (click here to know more of them):
"Fashion waste is costing the global economy more than $400 billion every year."

"On average, consumers throw away 60% on their clothes in the first year."

By 2050, an estimated  150 million tonnes of clothing will end up in a landfill. 

"The fashion industry has DOUBLED its production in the last 15 years."

Image source: Pinterest
We can gain a lot from the lovely upcycling or sewing hobby. Read these 10 reasons to start sewing clothes. 
There are thousands of advantages to upcycling clothes. We have tackled them in upcycle mens shirt, upcycled flannel shirts, and upcycling fashion.  

Image source: InColorOrder
How to upcycle fabric scraps?
Last but not least, let's get down to business. 
Fabric scraps can turn into everything, from casual home decor gadgets to belly dance accessories. Check out these belly drapes or perky ruffles (more DIY ideas of a kind on Sparkly Belly).
There is nothing you can't do with scraps. As long as you take your imagination (and a little bit of craft) on board. The Internet is full of upcycled fabric ideas, so don't hesitate to look for inspiration.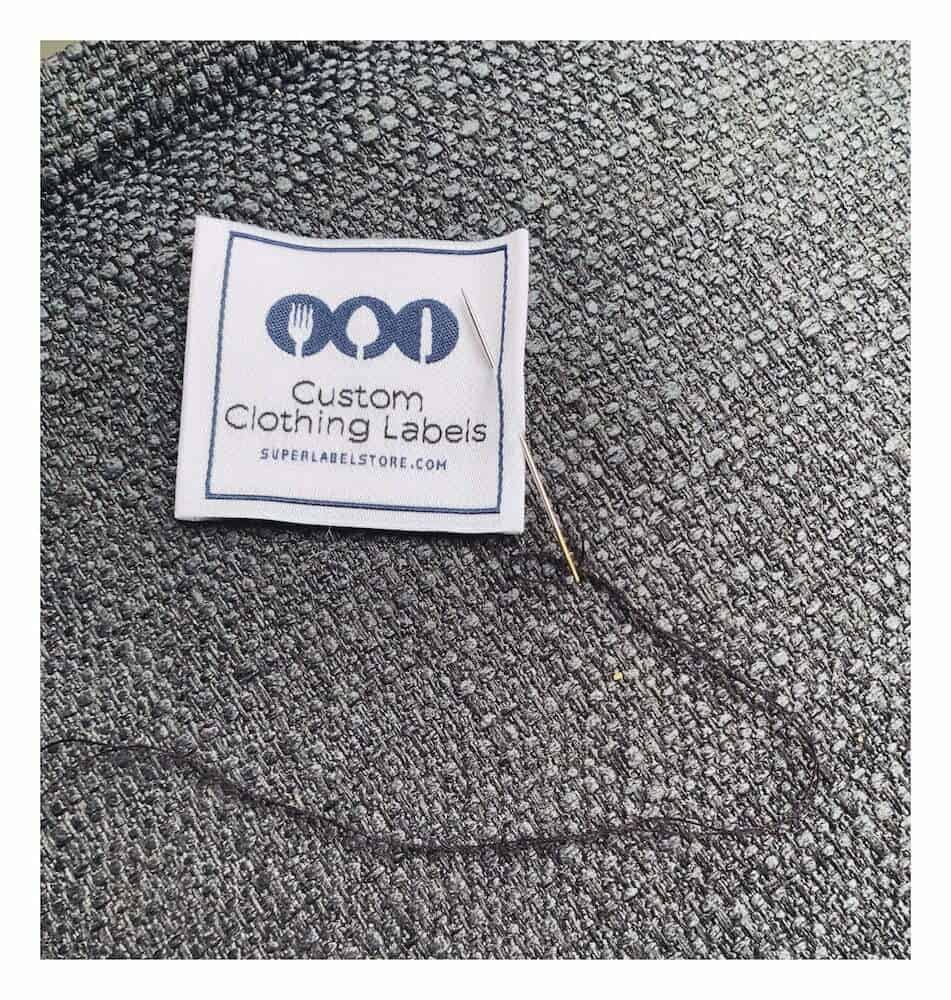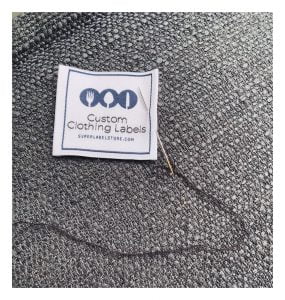 Zero waste ideas on how to upcycle fabric scraps
Let's browse some easy-to-do fashion ideas on what to do with fabric scraps:
Final product
How to

Pin cushion

This one will be useful for those who can't wait to start sewing (or already regularly sew). See these

10 reasons to start sewing clothes

. The pincushion is the cutest object to make out of fabric scraps. A little square gadget will serve in a way that usually the mouth does

―

to keep needles in one, handy place. Use small squares of fabric, sew it together, and stuff it with the rest of the tiniest fabric leftovers. 

Patches for clothes

Every garment with a bad-looking hole can be turned into an originally patched one.

Take your old outfit and check if its holes or stains can be covered with the fabric straps. You may cut:

 hearts, 

suns, and 

animals 

from your fabric straps. Any shape that comes to your mind!

Pom poms

You never thought about it, did you? Hand-made, upcycled pom poms may have a bunch of uses. How hard is it to make? We've found

this instruction

: 'wrap long thin strips around a fork'. Doesn't seem so demanding. 

Earrings

This idea is not specific but it's mine-opening. Every little scrap and the most naughty fashion leftover can become a butterfly when uniquely attached to the earring. Think about your future projects and let your imagination flow.  

Image source: Pinterest
When you reach out for handy tips on how to upcycle fabric scraps, don't forget to consider getting a custom woven label for your product. It will upgrade the experience to the professional level. 
Have loads of fun on the way!