What are The First Quality Sewing Room Designs? Get Ready for a Creative Flow
Writing takes nothing but a pen, whereas sewing is not precisely a remote job―a few sewing room ideas may come in handy. 
Are you about to learn to sew, or are you already there? In both cases, you're aware that the best sewing tricks and tips are a significant upgrade, but a well-equipped sewing room is necessary.    
How to design a sewing room? It will take a moment, but we will get there. 
For starters, its style will depend on your personality. Plenty of options for a sewing room layout available online led us to get you some practical help in choosing.

Image source: Wonderlane on Unsplash
We came across, for example, this cute step-by-step diary with images of sewing rooms. A sewing enthusiast, Reagan, on her blog KamaSewTra guides us through the making of her sewing room.  She also shares some sewing craft room ideas. Among them, for instance:
Buy a clear floor mat to protect your tiles from scratches from the

sewing chair

wheels. It will also make the table that stands on it a little bit more mobile. 

Pegboard not only organizes but looks pretty as a part of interiors. However, you have to watch out how you use it so

sewing supplies

don't start looking like hoarding. 

The place above your

sewing table

will be a handy spot for the most often used sewing tools, the ones that you reach for regularly. You may opt for task lighting system and open shelves on top to make your most important tools easily accessible.  

Image source: KamaSewTra
Also, watch this YouTube video by Jess (pay attention to the unconventional beginning). She gives us a joyful tour through her sewing room:
You plan and create your workspace by yourself and based on your preferences to boost productivity. Yet,  it's always a good idea to have a glance at what others do. Sewing room decor ideas of other sewing maniacs (in a good sense) will be inspirational for you and your project.
As you get to know sewing room designs prepared by others, you'll learn how to arrange a:
functional sewing room

craft room, and

other types of workplaces
at a reasonable cost and without having extraordinary interior design skills. 

Image source: Sew Sarah Smith
Sewing room ideas―organizing space and extra tips
In several other blogs, we have already introduced you to the subject. Sewing and space for sewing are interwoven. You won't go anywhere if you have nowhere to sew. An appropriate arrangement of your furniture and space can work wonders for the development of your sewing career.
Check for example: 
A well-organized workspace enables greater:
creativity/inspiration, and 

productivity;
Isn't it exactly what we crave?  

Image source: Volha Flaxeco on Unsplash
Sewing room design ideas―organizing your working space
Soon we'll get to the pictures of sewing rooms that you can take inspiration from. But first, let us share an introduction to the sewing room department. We also have a few valuable tips. 
Look at the table below (by the Sewing Machine Life) and use these sewing hacks. 
The authors focused on the Chinese "Chi" component. The idea relates to the sensory equilibrium of the space. It's often undervalued despite being so crucial.  
Read on Oprah Daily: 
What is "Chi" energy, 

How to know it's out of balance, and 

How it can influence your well-being.    
Factor

Description

An extra tip

Color

Color significantly impacts a person's mood. Take a look at the column on the right to unravel some influencing features. 

cool or drab tones (gray-blue, brown, gray) can put you a little down,

bloody-red evokes strong emotions, while 

warm, pastel colors (light blue, light green, pink, yellow) can do magic to lifting your mood

Light

Light is critical when sewing fabric comes into the game. Just think: If you can't see your nascent creation, how can you expect it to knock your friends off their feet?

Avoid:

dim lighting, and 

artificial lighting (if you have to, then go for the light bulbs called "dimmable" or "daylight");

Set up your sewing desk under a window, take away blinds or curtains. Let the light in!

Sound

You haven't thought about it, have you? By "sound," we mean the background noise of your sewing room.

Stir away from loud, unpleasant sounds like:

construction machines,

dogs barking, 

emergency sirens, etc.

Instead, look for peaceful sounds, such as: 

calming music, 

air purifiers, 

indoor water fountains

noise machines (they can create the ocean wave and wind chime sounds),

white noise (what about the gentle whirring of a fan?),

or silence!
This is only the beginning of the list, but you can already catch the drift.  
An environment designed for your wellbeing is crucial for getting your work done. At least if you're aiming at doing real magic in your sewing room! If you have your sewing kit essentials and a pinch of goodwill, everything is possible.  
How to conclude the first part of this chapter? Making yourself feel at ease and comfy enough to get your creative juices flowing in your sewing room is a priority. 
P.S. Colors are essential, but what about the paint or wallpaper pattern? We believe that your walls should be plain and simple. Don't exaggerate with crazy patterns. Otherwise, you'll get tired and nervous daily sooner than expected. 

Image source: Sewing Machine Life
"Having a functional and well-organized sewing room is the key to having a productive and creative sewing time,"
says Anna, a guide in a YouTube video titled "8 Tips for Organizing Your Sewing Room".
Have a look at this pleasurable online lesson for valuable tips. Read also sewing threads types and tips and our handbook about sewing tools. 
We mentioned the three "Chi" factors:
color

light, and

sound
but is there anything more we should pay attention to? Let's consider a few more factors in the table below (Sewing Machine Life):
Factor
Description
An extra tip

Smell

You haven't thought about it, have you? Sewers' experience shows that the scent of a sewing room is a big deal. 

Apparently, it can:

calm you down and keep you fresh mentally

influence your creativity,

release body tensions;

The best ways to make the scent work for, instead of against you?

lighting candles,

diffuser,

essential oils,

incense;

Energy

How to provide your sewing room with a positive vibe?

keep your attitude positive: don't regret anything or self-doubt your sewing potential,

look towards the future, enrich your visions with actions, and always believe you can do it!   

What else can you do?

hang inspiring sketches or images to the wall (use

sewing pins

),

place joyful artworks or photos on your desk,

warm-up your space with plants;

Furniture

Check out House Beautiful for images of sewing rooms. You'll get the idea of how much the vibe can alter the feel of the space. 

Don't forget to keep your furniture and space free of clutter! It's equally important, or maybe even more than the form or quality of the arrangement itself. 

Organization materials

Your sewing working space needs something as necessary as storage. There, you'll house fabrics, bobbins, threads, needles, etc.;

Use walls, corners, and furniture to organize the storage of your sewing supplies. Check out a couple of marvelous sewing storage ideas by Lydi Out Loud.

Room size

The sewing room layout and its size influence each other. You don't want your creative space to feel crowded, look heavy, messy, or be cramped. 

Provide yourself with:

an open space,

a physical clarity of passage (no obstructions or obstacles),

effortless move through space;
Sewing room ideas―a few more tips
Remember that your sewing chair must be cozy if you want to learn how to sew all comfy. Also, a sewing basket with sewings supplies can't be far and out of reach when you need it most. We know that these are the basics.
If you need expert guidance through the best scents, consider choosing from: 
grapefruit,

lime,

cedarwood, 

eucalyptus, 

sage, 

lavender, 

vanilla, 

orange, 

cinnamon, 

jasmine, 

lemongrass; 
These smells are refreshing and mind-stimulating. They are, in fact, as refreshing as custom woven labels are for a brand-new garment. 
The Super Label Store offer is for customers who want to add labels to their textile, clothing, towels, sheets, and other accessories. 
Thanks to the different types of woven labels, care labels and hang tags, everyone can spice up their outfits. These labels level up the professionalism of clothing. Super Label Store works with everyone, from individuals to international fashion brands.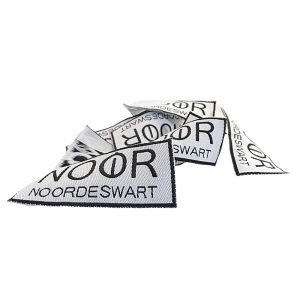 Have you ever thought about getting yourself a couch for a sewing room? You may think: it's a working space, not a leisure spot, so why would I need one? The thing is that sometimes we need to channel our ideas and visions away from the workstation. 
How to decorate a sewing room? How to make it work fantastic both for sewing supplies and sewing scissors and for pure half-an-hour relaxation on a couch? Never forget that daydreaming and vision creation is part of this job! Having said that, you have to read "How to Create a Sewing Vision Board" on Tip Stitched. 
Good energy is a life force. There are as many sewing room layout ideas as there are people. Follow your tastes and make your space personal and self-welcoming.
Sewing room ideas―examples
Organizing a sewing room of quality stands for taking care of a user (you, in this case) and your wellbeing. In the paragraphs above, we've visited a few sewers. We even considered borrowing their sewing room storage ideas and space arrangements. We learned how to be "Chi," and it was all roses. 
Now let's get to the examples further from perfection (hello, real life!). 
Climbing a fashion ladder is a bumpy experience. You can imagine that you won't have the best working space and the most luxurious sewing kit at first. So let's see how to tackle several situations that you may come across.

Image source: Tuyen Vo on Unsplash
Small sewing room ideas
Keeping your sewing working space:
uncluttered, 

airy, and 

open 
is simple if you have ample space for your use. 
It becomes a bit more complicated when your sewing room is tiny. It will also become less doable if its interiors were designed in a spatially inconvenient way.
Fortunately, a couple of small sewing room ideas come in handy in such cases. Check out these pictures of small sewing rooms and helpful tips (that save you time and money) by Sewing Sisterz. 
Reach out also to several golden tips by Kate Eva Designs. The authors arranged a chic sewing corner (you heard it) that looks extremely elegant, modest, and simple. We bet that it also couldn't be more practical in use.  

Image source: Kate Eva Designs
Sewing room ideas on a budget
We've been there. You are full of passion; you love sewing; you're looking forward to rocking the fashion industry. 
Yet, your sewing room looks a bit too… small. Your sewing machine's type isn't the most updated. In the meantime, your sewing scissors got somewhat dull. To make matters worse, from hundreds of sewing pins, you've got only a couple left. 
Yep, we've definitely been there. 
Here's a thing. In the paragraphs below, we're going to share several ideas on how to make your sewing room work on a budget. Not only work; we'll make it shine!

Image source: Pinterest
For starters, let's see how the cutest couple in Kansas brings to life their sewing room ideas on a budget.
Watch "How My Wife Designed Her Sewing Room." In the beginning, a husband introduces us to his wife's working space. To say he's adorable is not enough:
To save space if you live in a studio apartment, you can use bookcases to place your sewing items on them. 
There is also a particular sewing table with drawers in the middle and flaps (folding down on both sides). This furniture can be super helpful. When you aren't working and want to get your space back, you can wheel your collapsible desk into a corner.

Image source: Kris Atomic on Unsplash 
Want more tips? We have researched the internet to show you these great websites. They burst at the seams with gorgeous sewing room arrangement ideas:
Reviewing these images of sewing rooms and sewing room ideas for quilters is part of the process. We want you to be sewing-hungry! And we want you to put your heart into arranging your working space.
Check out these 12 low-budget ways to organize your sewing room. It was created thanks to Daily Improvisations). These are just small tips but trust us; details can turn the world upside down.  
Store fabric in clear plastic bins 
Problems appear when you have insufficient space and a lot of material to store. You won't find it so frustrating if the bins you keep your sewing fabric in are transparent. Sort the stuff well (the use, weave, fiber content, etc.). Plastic bins will keep the fabric dust-free. The fabric colors will be visible from the outside, adding a bit of tint into the space arrangement. 
      2. Stack the plastic bins mentioned above on an open set of shelves
This practice will allow you to access them individually. It's obvious, yet, someone, at some point, has to think about it; and we're those who plan and share tips. If you do otherwise, the bin you're looking for will probably hide under several others.
      3. Use plastic sets of drawers for storing patterns and notions.
As we say in the previous tips, the visibility of stuff is crucial. Isn't it (at least) five hundred times easier to know what is where? Check also these 50 brilliant organizational ideas for your house on Business Insider.

Image source: Business Insider
      4. Collect cheap or used dressers
Drawers in dressers are gold for storing your fashion projects to be. They will also work as a foundation for the stacks of plastic drawers, so it's a win-win.
Check out what Gabriela from Pour La Victoire did to fit into the tiny space of her bedroom on a budget. Her tips may be stimulating: 
      5. Have a bookshelf near your central working station
Its quality doesn't matter; the only requisite is that it's around. 
This bookshelf will be the dreamed destination for:
your secret sewing recipes, 

visions, 

ideas that appear and disappear in a second, 

the most excellent buttons, and 

vibrant colors on centimeters of fabrics; 
Not mixing that stuff with other house-related items will help. Thanks to it, you'll keep the creative sewing flow going.
      6. Drawer divider baskets are the future.
Get a bunch of them in different sizes (Walmart sells them at an affordable price). It's guaranteed that they will come in handy when you least expect it. 
This way, you make excellent use of drawer space:
your notions are all grouped and neat; 

threads organized by color, 

bias tape stays together, and even

zippers are good boys; 
      7. Save packaging items like little cardboard boxes or tins.
Cut off unnecessary flaps and reinforce corners. Then use them to magazine smaller sewing supplies. Cute jars full of smaller notions, like snaps, safety pins, or bag hardware, look adorable.

Image source: Be Brave and Bloom
      8. Store your patterns in recycled ziplock bags
This tip is helpful, above all, when you've already used a pattern, and it will never fit back into the envelope. First of all, in a ziplock bag, you don't risk mangling it. Plus, the plastic protects the pattern more than the paper envelope.
      9. Invest in tiny plastic drawers for keeping various things
We know, we know, we're going overboard with "little plastic boxes." Yet, they are and will always be extremely useful! Do you know stores that sell industrial tools? They usually also have tiny boxes to store and sort screws, bolts, and nails in their assortment. These uniform drawers are also great for buttons and other small-scale sewing tools that you want to have at reach often. 
      10. Over-the-door towel racks
Again, this item is not intended for sewers' fun, yet, every smarty-pants Mr. or Mrs. Gadget will know how to handle it. You'll find towel racks in every interior store, in the bathroom department. Install them at the sewing room door. What are you getting? Now, you can hang freshly ironed fabric or a project in progress on it on a hanger. We know that you usually use the door frame. And we both know that it can get knocked off every time you do it this way.

Image source: Shutterfly
      11. Portable, folding clothes drying rack
For every garment that you can't imagine being creased, use this item to hang fabric neatly. A regular closet isn't always available, and a good drying rack is perfect for this. 

Image source: Pinterest
      12. A good old bulletin board
Use free space on the wall for installing a bulletin board. Keep it behind or nearby your sewing machine; make sure that it's always visible. Maybe you can turn an entire wall into a bulletin board as well, as long as it's highlighted in the small space. Check out how to make one with Quilting In The Loft.
What are you going to hang there? We know that you didn't even want to ask. Every sewing enthusiast knows that: 
patterns, 

design notes, 

ideas, and 

other useful pieces of paper 
is dying to be pinned in such a sewing dreamland. It will ensure that these notes are easily seen and not easily crumpled or lost.

Image source: Quilting in the Loft
Sewing room―conclusion
The best sewing room is the one that suits you best; we'll repeat it to the end of time. 
Another crucial aspect is that you feel and work well there. You don't create to show off, you create to vibrate the productive aura bouncing off the walls of the entire room, so do everything to make the experience as smooth as possible for you. 
High or low budget? It doesn't matter. You can handle every economic background if you know how to use what you have in hand to the full.

Image source: Kevin Yudhistira Alloni on Unsplash
FAQs on Sewing Room Ideas
What is the importance of sewing room organization?
A sewing room or crafting room can amplify the productivity of any seamstress with positive vibes, a clear craft space with sewing supplies designed according to one's personal style.
It allows the seamstress to set up their sewing schedules with everything organized in the right place.
How do I start a sewing room?
First, research different sewing area aesthetics and which pleases you the most. Then select them and try to find a pattern. There, you have your aesthetic for your sewing studio.
Next up, work on the surfaces like your cutting table. Set up a storage space with clear categories. For example, get a different storage unit for your fabric storage. And definitely, don't forget to label everything lest they will get lost.
How do I organize my sewing area?
The best sewing room ideas have a lot of natural light. So ensure you are facing enough light in your area as you work. Shelves, boards, extra sewing machines, and measurement tools are vital.