How to Take the Lead as Sewer? Get a Useful Equipment—Sewing Machine Table
Sewing without a sewing machine table is a job for a stuntman. 
An unstable surface you place your machine on is risky not only for your health but also for the fashion projects you're working on unless you like surprises. 
We know what you're thinking: 
"A sewing machine table? There's nothing easier to buy." 
Wrong.
It's an open secret that a sewing machine table is critical for your sewing career to prosper. It's also known that a reliable one couldn't be harder to track down. 
With sewing machine tables, there is a glut of options:
sewing machine table with storage,

sewing machine table cabinet,

portable sewing machine table (read "Gidget and Gidget II Portable Sewing Tables Review" on the

Quilter's Review

)

sewing machine table with wheels, and so on!
How to find the right one? What to pay attention to?
We're here to help you out with these tough consumer decisions. 
Several features differentiate a sewing machine table from a regular table.
Sewing tables come with the following distinct features:
Large working surfaces give you sufficient space to do your sewing, cut fabric, sew large materials, and pin small pieces of cloth. All of them require ample working space. Some tables are very versatile and come with drop leaves thought to extend your working space. 

Cabinets, drawers, and adjustable shelves—it's something that your dining table won't have. Thanks to them, you can store your supplies, tools, and incomplete projects safely. An organized and accessible sewing table with a suitable storage space makes your work efficient and hassle-free. 

Aesthetic appeal or finish—we love sewing tables for their stylish or visually appealing designs. Making your workplace organized is one thing, but you're also living for your

sewing room ideas

as all the sewers. So pick a sewing table that enhances the looks of the place. 

Construction material—a lightweight table is easy to transport from one room to the other. Yet, most professional sewers prefer tables with heavy gauge steel construction for their durability. But, again, it's a personal choice and depends greatly on your lifestyle.

Favorable width and height—one may not think about it from the start, but it's crucial for our health. A sewing table that is too low will force you to strain your back, shoulders, and neck or even hunch forward. A too high table will make you twist your upper back and shoulders and wear out your neck. Give considerable attention to this feature if you're not a "Sunday sewer." 

Strong and stable—a sewing machine table has to keep on its surface much more than cereals and orange juice. But it's not the only thing that differentiates it from a dining table. A sewing table provides you with the surface to fasten and knit your fabric. A solid and stable table to support the weight of your tools, supplies, and sewing machine is gold—ensure that your table won't sway or swing with the vibrations from your machine. 

Adjustable platform—another thing that regular tables don't have. In sewing machine tables, you can manipulate their platform to suit your sewing needs. A drop-down platform enables you to align the base height of your machine to the height of your table—so the fabric can slide effortlessly along the tabletop.
Read more on I Love Sewing Machines. 
Small sewing machine table
This paragraph will focus on the issue most crafters face, especially at the beginning of their careers—insufficient space to sew.
You can have all the sewings supplies of the world, a costly Janome sewing machine or Singer sewing machine, while still working in your dining room.
Watch Erin's tutorial on the Style Sew Me YouTube channel; she knows this point in sewers' life exceptionally well.  
She partnered with design studios to show you how to create your own sewing heaven in your home. 

Image source: Craftsy
Erin claims you don't need a ton of space to set up your little corner for sewing. 
Your own sturdy table that can hold your sewing machine is enough to start.
Other handy features? 
Whether you use a Brother sewing machine or a Baby Lock sewing machine on your table, you'll benefit from the drop-down platform. This kind of table is also called a drop in sewing machine table.
It's useful because it allows:
you to align your sewing machine height to the tabletop height,

the fabric to glide smoothly across the top;

Image source: Houzz
An adjustable height sewing machine table is not a luxury; rather, a necessity. 
Let us guide you through the ergonomics of sewing furnishing and spaces. 
We prepared this table with critical features of a few pieces of sewing furniture and extra tips with the help of Common Stitch:
A piece of furniture

Critical features
Extra tip

Chair

Key features to look out for:

size—when you're sitting in your chair, your feet should be flat on the floor, and your knees should be at a right angle. Height-adjustable chairs are so unique because they can cater to a range of body heights. 

backrest—a stool may be easy to get up and down from and move between machines, but it's terrible for your back. Instead, you should find a chair with a backrest. The best-suited model will adjust, flex, and move with you.

lumbar support—supporting your lower back is essential to provide healthy sitting for long periods. If you use a dining chair or hard timber chair with no lumbar support, you can add a cushion or small pillow behind your lower back.

Chairs come with endless design options. Getting it right will make a world of difference to your comfort and health. 

Sitting desk/table

Pay attention to:

height—the optimal is between 72cm-75cm high (measure to the top surface of your desk). This relates to you sitting with your feet at a right angle. If a table is too tall, it will push your arms and shoulders upwards, causing pain in your upper back. 

stability—a sewing desk shaking when your overlocker is going at full speed is the worst nightmare of a sewer. Make sure your desk is sturdy enough to take the constant:

movement and 

vibrations of your machine. 

If your table has castor wheels, make sure that you can lock them in place. If you are using a folding sewing machine table, make sure there is enough support for the movement and weight.

Check the dimensions with the tape measure. You can also give a table a test run with your chair before setting it up for good. 
Although rarely mentioned in a blogosphere, another classic piece of sewing furniture is a standing desk/table.
Who said we have to sit when sewing? 
Some sewing enthusiasts love being on the move.

Image source: Business Insider
Key features of a standing desk/table are:
height—optimal height for a standing desk or cutting table is between 90cm – 105cm.
stools—a stool with a backrest and lumbar support will be great, just like it was with your chair. Some stools have a footrest designed into them. If yours doesn't, you can always use a smaller stool to support your feet. 
Make sure there is enough room for your feet under your table/bench when you are standing. 
The human body is not meant to stand in a perfectly straight line all day. You need room to maneuver around with your feet freely. 

Image source: Suzy Quilts
In the paragraphs above, we learned curiosities about sewing machine furniture. We bet you also have plenty of sewing room ideas to try out. 
Yet, we also know that it often goes like this:
You don't have a dedicated space, and you do your little sewing thing in the corner of a living room or a kitchen.
You use your beloved sewing machine for beginners or the most affordable Walmart sewing machine to go through the first stages of your new sewing passion. 
Soon, you'll find enough time and money to arrange a proper sewing room.
We've been there, and we know what's convenient and smart to do now.
Look around for a small sewing machine table.
Be patient, learn how to sew, and develop your sewing skills. (unless you go for a handheld sewing machine; then, you can sew even on the bus).
Bringing a sewing machine and table option into life without enough space isn't impossible. So we researched small sewing machine table alternatives.
Is there anything noteworthy in the market? According to Sewing and their list of "9 Space Saving Sewing Tables For Small Areas," there is, indeed. 
You can benefit from: 
Arrow 601 Gidget

Holly and Martin SEI Lydia White Sewing Table

Arrow Cabinet 98500 Sewnatra Sewing Cabinet

Sauder 411615 Select Sewing Craft Cart

Southern Enterprises Sewing Table

Sewsteady Wish Table

Ikea Linnmon/Krille

Centerfold Folding Table

Lifetime Centerfold Folding Table

Image source: Sewing
Sewing machine tables should keep your sewing machine 
sturdy in place, and 

comfortable to use;
A small and foldable sewing machine table comes with an extra advantage—it takes the least space.
Yet, some sewing machine tables can also help you out with organization by offering plenty of space to store your stuff. 
In the next paragraph, we looked at this type of furnishings to discover their pros and cons.

Image source: Gold Star Tool
Sewing machine storage cabinet
At this point, it's worth asking what's the difference between a sewing table and a sewing cabinet.
According to Sewing:
"A sewing table is a valuable addition to your craft tools, especially as you embark on the journey to becoming a sewing expert. There are different types of sewing tables, and each one has a special function that could be particularly helpful. The sewing cabinet is best when it comes to the storage and organization of your sewing instruments."
When you learn to sew, you also learn how to buy sewing stuff. You discover tools and supplies and quickly figure out that you can't live without them anymore. 
Admit it: After collecting five thousand pieces of extremely necessary sewing gadgets, you rarely know where to put them. 
We all went through this kind of difficulty. 
What's the safest place to keep your sewing machine needles? Where to store sewing scissors and loads of sewing fabric in various colors and shades to find them later?
These questions come unexpectedly in the course of your sewing career. Yet, since we went through the same story, we can't wait to share helpful tips. 
Sewing machine cabinets are among the handiest sewing room ideas for furniture: 
"[they] provide you with a dedicated workspace as well as a way to keep notions and supplies organized and easily available. Airlift cabinets keep your machine protected and out of sight when not in use." 
—as explained by Sewing Machine Plus.
While sewing is a hobby that starts in the kitchen on a dining room table for many of us, some take it further.
At a certain point, a dedicated workspace to keep everything organized becomes vital for prosperous sewing. 
All the accessories required for sewing look better when they aren't a total mess. Also, misplacing sewing items at the workplace slows the work down significantly.  
Why not invest in sewing machine tables and cabinets?
A standalone sewing machine table or cabinet is a blessing if it's the right size and has the right amount of storage functionality.
Nothing can lift your sewing this high, this fast.

Image source: Vault50
Between you and us, there's something else that has the power to take you right into fashion heaven. 
Super Labels Store provides you with an offer including custom woven labels, custom care labels, and custom hang tags.
This brand is committed to providing you with the most luxurious (and sustainable at the same time) experience at a fair price. 
Check out this online configurator that helps you design your very own label from scratch with a few clicks.  
Different types of woven labels are waiting for your new sewing project to shine!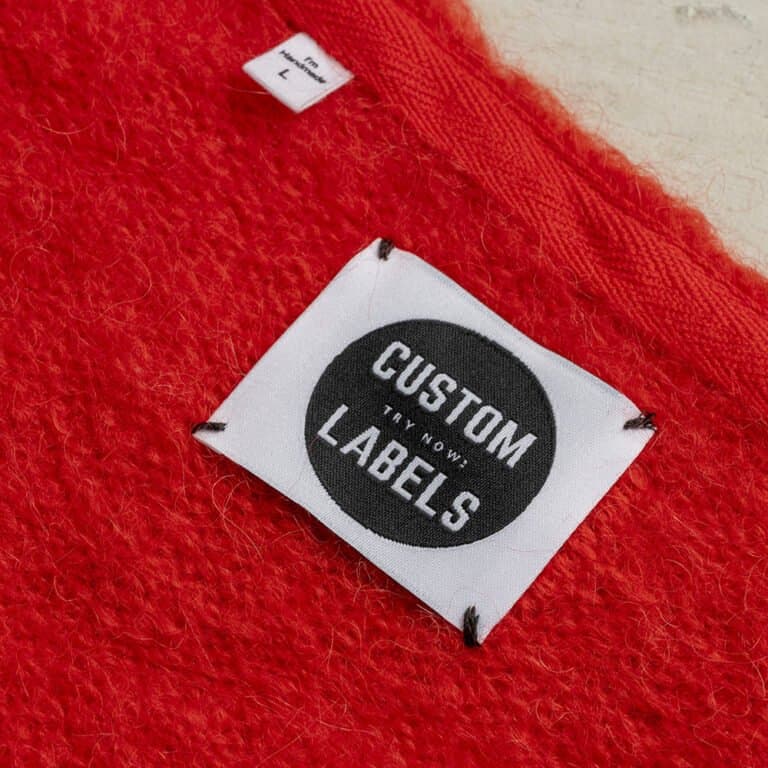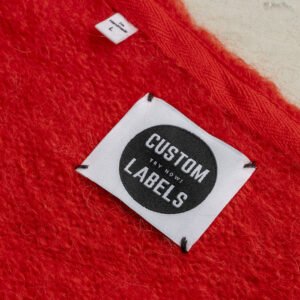 A sewing machine storage cabinet or sewing machine desk is ideal for those who have their space, have their sewings supplies, and need to take things seriously. 
According to Vault50, there are at least five top picks worth paying attention to:
Kangaroo Kabinets AS-WHT Aussie Sewing Cabinet 

Fashion 5400 Ultimate Sewing Cabinet

Arrow Auntie Retro-look Sewing Cabinet

Kangaroo Kabinets K8205 Bandicoot

Sylvia Design 810Q Sewing Cabinet
With sewing machine cabinets with storage, you'll always find them when needed.
The same with sewing machine table with drawers. It's a purpose-built workstation, perfect for keeping your:
thread, 

needles, 

scissors, 

measuring tape, 

spare bobbins, and 
all the other sewing supplies accessories you need to store somewhere and often have no idea where;
When it comes to the five-position list presented by Vault50, it comes with abundant descriptions, pros, and cons. 
We'll be sincere: pros are countless!
That's why we focused only on bottom lines and cons. We gathered them quickly in the neat table below:
Model

Cons 
Bottom line

Arrow Auntie Retro-look Sewing Cabinet

It's not suitable for heavy-duty tasks,

It has limited storage spaces as compared to a couple more abundant models;

It's a budget sewing cabinet on casters (full mobility) with a modified legacy design and a high performance-to-price ratio. It features an EZ-supported airlift, two dropleaves, four drawers that glide on extension bars, and a false drawer that gives it a retro feel. Worksurface is expandable. An electronic lift can raise a sewing machine to one of three available height options.

Kangaroo Kabinets K8205 Bandicoot

It's not suitable for heavy-duty tasks,

It has relatively limited storage spaces;

It's a budget-grade, high-quality, and high-performance, contemporary standalone sewing cabinet on casters. It has six shelves but lacks drawers. This model features intuitive cabinetry, two drop leaves, multiple storage spaces, and a high-powered pneumatic lift (with EZ-Lift gas-type strut mechanism).

Sylvia Design 810Q Sewing Cabinet

It lacks drawers and shelves.

Sylvia Design 810Q is a specialty, high-quality wooden sewing cabinet. This model has a large wheeled quilting extension unit (ideal for quilting), a foldable quilt table, and a Rudersburg lift. It features a dowel design and comes in six color schemes.
What about Kangaroo Kabinets AS-WHT Aussie Sewing Cabinet? 
On the bright side of this premium, high-quality, and heavy-duty contemporary standalone sewing cabinet on casters, there are features such as
31.5 square feet of sewing space in its fully expansive mode,

intuitive cabinetry, 

a foldable quilt leaf, 

multiple storage spaces, 

a high-powered airlift, and

detachable proprietary drawer unit dubbed the Dingo treasure chest (it holds nine pull-out drawers that glide on extension bars);
Plus, the top price-to-performance ratio in the market. 
Any drawbacks?
It's pretty expensive, and it won't do without a spacious workspace to fit both the cabinet and the Dingo drawer unit.
If you're into continuing with the "Top 26 Best Sewing Cabinets Reviews 2021" by Mary Janes and Galoshes, click on their blog.

Image source: Vault 50
Another pick of the five favorite models by Vault 50 is Fashion 5400 Ultimate Sewing Cabinet.
The name says for itself.
This model is a well-designed, high-quality, and mobile contemporary standalone sewing cabinet placed on U-casters which allows for full mobility. The size of its work surface is expandable. 
This robust sewing machine furniture features:
intuitive cabinetry, 

a Serger table, 

Serger pullout shelf, 

accessory door bins, 

auto-leaf support,  ​

a high-powered electric lift—it supports sewing machines that weigh up to 75 pounds and can raise them to one of three available height options, and

detachable drawers that glide on extension bars;

Image source: Vault 50
Let's see what are the best sewing tables and cabinets according to Sewing Machine Guide:
Comet Sewing Desk with Drawer and Shelf

Sew Ready Folding Multipurpose/Sewing Table

Sewing Machine Cabinet Bertha 

Arrow 98901 Auntie Em Sewing Machine Cabinet

Arrow GIDGET2
Have you noticed that some brands and models repeat in over one category?
It's because a sewing machine table may be small, cabinet/desk, and foldable at once. 

Image source: Sewing Machine Guide
The article's authors on the Sewing Machine Guide underline that there are many sewing cabinets and tables available to buy these days. Yet, their list is precious—it includes top offers in terms of functionality and value for money.
"Once you invest in a cabinet or sewing table, you will realize just how practical they are and wonder how you went so long without one."
—they emphasize.

Image source: Homespun Hearth
"How To Choose A Sewing Cabinet" for you?
Ask Arrow Sewing:
Foldable sewing machine table
Based on Arlington Sew, there are seven types of sewing tables:
Collapsible/folding sewing table

Antique sewing table

Extension table

Leaf table

Quilting table

Industrial sewing machine table

Cabinet table
Depending on how you want to arrange your sewing place and how much space you've got, you may go for a foldable sewing machine table. 
Let us start with the pros and cons of this sewing machine table category.
The table below features research by The Fallen Hem. 
Pros
Cons

These tables can be collapsed and stored when you're not sewing, being great for:

hobbyists, who don't sew on a regular basis, and 

those who are tight on space;

Folding tables are not as stable as non-folding options. They may be more affected by the movement of the machine while in use.

They usually weigh less than non-folding options—they're easier to move and reposition.

These types of tables generally don't feature very much storage for:

tools, 

accessories, and 

projects;

Are often more affordable than non-folding tables—a perfect option for sewers on a budget.

Lightweight construction is an advantage of these tables, but it's also their dark side—folding tables typically aren't as durable as other types of tables.
As explained by Arlington Sew:
"A folding or collapsible sewing table is a multipurpose table that you can fold once you have used it. The foldable design saves space and makes it easy to move around the table and place it anywhere. It is suitable for small sewing machines and small homes where there is not enough space."

Image source: Arlington Sew
So, do you already know where to put your:
We've got these foldable sewing machine table types to show you.
The winning picks are:
Need Folding Desk

Arrow Gidget I

Sew Ready Folding Multipurpose Sewing Table

Sew Ready Comet Sewing Table

Arrow Gidget II

Arrow 611F Table (Heavyweight) 

Studio Designs Sew Ready Mobile Height Adjustable Hobby and Craft Cutting Table with Drawers 13374

Kangaroo Kabinets Tasmanian Height Adjustable Sewing Table
Read their careful descriptions and check the Amazon prices on Sewing and Craft Club.
Best sewing machine table
When it comes to the best sewing machine table, we're dying to share this video treasure showing:
"The Coolest Sewing Table EVER!"—as its author claims.
Is your detective instinct triggered?
We can further talk about sewing machine table models for ages, but maybe it's time to get down to business and choose the best option? 
To kick off your gorgeous career in fashion, pick one table and go get it, girl (or boy)!  
What is the best sewing machine table for you?—tackling this question will do the job.
For starters, ask these critical questions when buying a sewing machine table:
Do I need a sewing table or a sewing cabinet?

Do I do more flat-bed or free-arm sewing?

What's my budget?
Read more about it in the exhaustive post by Erin Van Handel on her Sie Macht Sewing Blog.
Here's all you need to know collected in one handy table:
Features you're interested in

What to check?

If you'd like your sewing machine to sit inside a table or cabinet

Compatibility,

Shelf adaptability,

Lift mechanism,

Inserts;

If you're leaning toward a smaller portable sewing furniture unit

Mobility,

Compactness,

Storage ability;

If you're looking for features that will make your sewing more productive and enjoyable

To control a sewing table and cabinet storage capabilities

Drawers and cabinets,

Baskets and trays (Mind that as a sewist, you can't have too many baskets and trays),

A recessed surface tray,

Cutting mat storage,

Thread storage,

Ribbon and/or stabilizer storage,

Coordinating storage units;
To find out if your sewing table and cabinet have the right construction details, check:
materials (laminate, solid wood, or something else? All materials come with their advantages and disadvantages),

work surface,

sturdiness,

extensions (good advice: look for snag-free hinges and robust leaf supports),

assembly,

hardware and tools,

table neighbors (for example, can your sewing machine table also accommodate Serger at once);

Image source: My My DIY
And finally, when you're buying your new piece of furniture, consider the transport. 
Mundane but necessary!
Here are some questions to ask about any new piece of furniture you're about to purchase. We followed the Sie Macht Sewing Blog suggestions:
"1. If you're bringing it home, do you need to rent a truck? Take out the kids' car seats and put down the back seat? Borrow a trailer?
If bringing it home yourself isn't an option, what's the cost of delivery?

How are you getting this unit into your house if it's big? You plus helpful neighbors? Beefcake husband? A squad of sewing pals?"

Where are you going to assemble your new sewing table or cabinet? Do you need to protect the floors or walls while putting it together or moving it to its final home?"
Are you good at sewing machine repair? Maybe you can also master making DIY sewing machine tables for your industrial sewing machine and other models. 
Check these "20+ Best DIY Sewing Table Plans" by My My DIY to get more appetite for this creative enterprise. 
But it's a topic for a whole different story!