We find something exciting in every model of the vast selection of sewing machine brands—from the oldie goldie Kenmore sewing machine to the paterfamilias Singer sewing machine. 
Yet, no one can have them all (unless you do)!
Given that most of us will pick one up to three sewing machines, we'll need to make some serious and thought-over commitments.
So, stick with our guide to meet your second half! 
Getting to know
all sewing machine brands
Is it even possible to learn about all the existing sewing machine brands?
Some sewing machine models are sold in millions of copies, while others show up and disappear from the market, not having met the customers' expectations. 
The same happens with brands. Only a few strong labels managed to stay afloat and develop their offer throughout the years. Others just drifted away unnoticed.  
One example is the White sewing machine, a top-level sewing device that went out of business when Electrolux bought it. No new White label has been produced since 2006.
As noticed by Customer Reports, Singer sewing machine, Brother, and Kenmore are long-established, well-known brands. 
Names such as Bernina, Husqvarna Viking, and Janome sewing machine have gained popularity in the last century. 

Image source: SuperProf
Inaccessibility or reduced availability of a machine that you fancy doesn't mean that you cannot get it. 
Old sewing machine brands—vintage and antique sewing machines—make a significant part of the sewing machines market.
Some antique sewing machine brands are Singer, Brother sewing machine, and Kenmore sewing machine. 
Sew My Place also mentions
National Sewing Machine Company and 

Davis Machine Company;
Models that are now considered "antique" were produced at least a hundred years ago.

Image source: Oldest
Antique and modern brand sewing machine
When it comes to today's sewing machine market, the array of options is vast, even without taking vintage models into account. 
So if you don't have any particularly warm feelings for a vintage stylization in your sewing room ideas, choose a modern brand sewing machine. 
New machines come with a warranty that's not the case with antique models. Plus, any potential sewing machine repair will be so much easier. 
If you're still wondering "Are Old Machines Better?" Sewing Is Cool answers in this article.

Image source: Catheys
So, how to choose a sewing machine that genuinely suits your needs? 
Research, research, research—these three hacks are the best and only way to find the best sewing machine for your sewing business or passion.  
Don't rush into buying what's fashionable. The best option is to take it easy and decide what will work for you, not what is fashionable these days or even generally great. 
There are many guides to "How To Choose a Sewing Machine," for example, this one by Sewing Machine Fun. Make sure you are familiar with their suggestions. 
Evelyn Wood shares "Three tips what to look for when buying a sewing machine for beginners":
Are you ready to take a closer look at sewing machine brands' names?
Let's tackle it in the next paragraph. 
Sewing machine manufacturers
According to Sewing Is Cool, if you want to get to know more than American-made sewing machine brands, there are currently over a hundred sewing machine names throughout the world (probably more but not all of them are known globally). 
A lot has happened since the invention of the sewing machine in 1846. If you learn to sew, you may also be interested in the history of the sewing machine. 
But now, let's focus on brands, especially those that count. Which sewing machine brands are worth our trust?
Bernina
The oldest and only family-owned (since 1893) sewing machine manufacturer left in the world today is the Bernina sewing machine (Sewing Is Cool), currently under the guidance of the founder's great-grandson, Hanspeter Ueltschi.
Bernina manufactures a wide range of machines 
from the simple starter level (check our

sewing machine for beginners

blog) to

high technology, computerized embroidery machines, and 

sergers;
You can get sewing machines from Bernina or its sub-brand Bernette without any difficulty, but they are rather costly. 
Bernina produces high-quality machines that not everyone can afford. 
However, there is a way to have a taste of Bernina's world without overspending. 
Bernina owns a Bernette brand, making more affordable and slightly lower-quality machines under this label.
These products target the home-sewing market, and home is actually where most sewing machines are used nowadays.
Next time you're on a hunt for a Walmart sewing machine, consider both brands and pick one that better goes along with your current sewing budget.  

Image source: Quilting Beespokane
As observed by Little Stitch Studio Norfolk, 300 Series Bernina machines are fantastic and built to last a lifetime. Have a look at a 350PE and a 570QE. The Bernette B38 is also quite an impressive choice, according to the same author.
Husqvarna
In the case of the Swedish brand Husqvarna, the situation is similar to the above. The brand markets its own, Husqvarna-labeled sewing machines and owns the Viking label.
Husqvarna has been manufacturing high-quality computerized sewing machines since the early 1860s. They make all kinds of machines, including sergers.
Husqvarna is known for its innovative approach. The brand introduced the zig-zag function to their machines in 1947 and is believed to have been the first to introduce a microchip into their sewing appliances (by Treasurie).

Image source: Home Made Emily Jane
Husqvarna Viking sewing machines are exceptionally durable, it's sometimes said that they top the entire sewing machine market in this respect. They are slim, well-designed, and easy to maintain.
The housing of these devices is made from durable plastic, while some sewing machine parts are crafted from metal. 
According to Little Stitch Studio Norfolk, the Viking 116 packs much power and will sew through anything. Moreover, the low shank fits most universal feet and accessories.
Husqvarna sewing machine division is now owned by SVP Worldwide since 1997, together with Singer and Pfaff sewing machines—and are all manufactured mainly in China.
Read our detailed Husqvarna sewing machine description. 

Image source: Home Made Emily Jane
Juki
The Juki brand is based in Japan (with factories in Japan, Vietnam, and China), and it started in the industrial sewing machine sector. Although the brand is versatile today, they still produce quality workhorses that last.
Juki sewing machine hasn't been around for centuries like some other brands. Yet, since the company's creation in 1938, it has become known as a producer of reliable and good-quality machines. 
Let's see what Allison from Cluck Cluck Sew writes about her "great, basic, non-fussy, powerful" Juki TL-2010Q:
"It is fast, it is reliable, it's very low maintenance, […] it free motion quilts like a dream with a much larger throat space, it's powerful when sewing through multiple layers, and it's very easy for my kids to operate."
This positive review isn't an isolated one. Here is a video by Vanessa, TheCraftyGemini, with her take on the same Juki sewing machine model:
Juki has made its name mainly for excelling in the high-tech computerized sewing machines and embroidery machines niche. 
Juki is one of those quality sewing machines that do some work for you and are generally a tad more expensive than traditional options like Brother or Singer.
Remember that here you know what you're paying for:
advanced features, and

reliability;

Image source: Cluck Cluck Sew
Brother
Whether you're going to pick Bernina, Husqvarna, Juki, or Brother, a reliable sewing machine table is indispensable. Think about it when you learn how to sew and pick your sewing supplies!
Brother sewing machine needs no introduction, being one of the most popular and preferred brands in the world (more on Sew My Place).
Brother Industries started in 1908 by providing repair services for sewing machines.
These machines come 
from simple models to 

high-end computerized sewing machines,
and can be used by both 
inexperienced beginners and 

professionals;
If you feel that learning about sewing machine needles and sewing leather is great, but you could also get familiar with ways to enhance your projects when they're ready, we've got something for you!
Check out different types of woven labels by Super Label Store to take your projects to a higher level.
Everyone knows that the devil's in the details. Don't think twice! Design and order
care labels

, or/and
to boost the quality of your DIY garments instantly.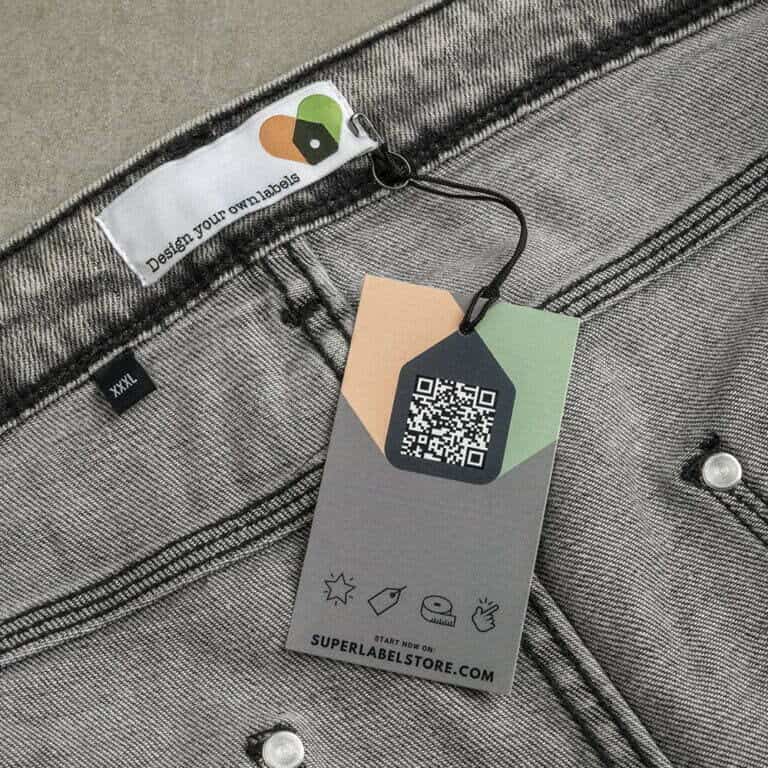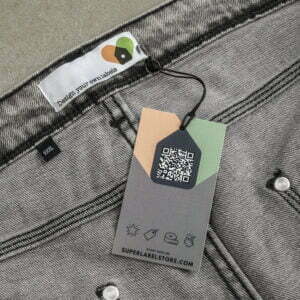 The Brother brand is known for being easy to operate and maintain. These machines are a good balance of plentiful features at an affordable price. (by Treasurie) The Brother machines are produced in China, Vietnam, and Taiwan.
Some popular models are 
Just Sewn reminds us that Brother or Singer is what you're looking for if you want a more classic sewing machine, a heavy-duty, reliable product, at a mid-level price range. 
These brands ensure stability, reliability, and support.
Brother is one of the top, most commonly seen sewing machines to find in stores. 

Image source: Silver Bobbin
Singer
Speaking of tradition, it's time to mention grandpa Singer. 
Singer sewing machine brand has been around for over 100 years (originating in 1851), and it's considered by many the best sewing machine brand (just think about 43% market share). 
The brand remains at the top of entrepreneurship by making high-quality, innovative sewing machines. Singer has actually revolutionized the market with its new home utility sewing machines.
Speaking of home utility sewing, according to Wikipedia, the leading household manufacturers are 
Bernina (and Bernette), 

Brother, 

Janome (and Elna), 

Juki, 

SVP Worldwide (Singer, Husqvarna Viking, Pfaff), and 

Aisin Seiki, from the Toyota Group company;
Singer's business strategy is based on having several products in the low 100-dollar range, but their machines can also reach $300. Yet, it's still not an elevated price compared to other brands. 
According to Sew Guide, some popular Singer sewing machine models are 
Singer S18, 

Singer Quantum Stylist 9960, 

Singer 1304, 

Singer 1304 Start, 

Singer 5400 Sew Mate, and

Singer Curvy 8770;
According to Sew My Place, Singer S18 is one of the most popular sewing machines, and it can handle anything from casual, everyday stitching to medium-weight sewing fabric like denim and leather (check out our leather sewing machine article). 
Singer S18 is sturdy and easy to use, with a left-hand needle position and an irreplaceable automatic lubrication system.

Image source: The Crafty Gentleman
Here are some interesting facts about Singer by Sewing 4 Everyone:
The first Singer sewing machine was known as Model No. 1.

Best-selling Singer domestic sewing machines include the Singer 12K, the Singer 99,

and the Singer Featherweight.

The company began mass-producing domestic electric sewing machines in 1910.

Singer's success was also credited to the company's installment payment plans. They offered credit purchases and arrangements for rent to own. As a result, people could rent sewing machines and eventually buy them.

In 1913, at the peak of production, the factory shipped over 1,301,000 sewing machines globally, thanks to its 14,000 employees.
If you learn how to sew, check out this tutorial where Hailey Stitches explains how to use a sewing machine (how to thread a sewing machine included) on her Singer Tradition 2277:
Janome
Did you know that Janome (pronounced Ja-NO-me) means "eye of the snake" in Japanese?
The company earned its name in the 1920s, when founder Yosaku Ose, a pioneer in Japanese sewing manufacturing, started using a round metal bobbin system instead of the traditional long shuttle. 
The brand was the first to
develop a computerized machine for home use, 

offer professional style embroidery to the home market, and

offer a long-arm quilting machine for home use;
Read more about the brand's story on Janome's history page. 

Image source: Sew 4 Home
Janome machines are user-friendly and suitable for novices. 
Popular Janome sewing machine models are 
Janome 2212, 

Janome JW7630, 

Janome 1600P-QC,

Janome 5812, 

Janome Memory Craft 6300P, 

Janome Hello Kitty 11706, and 

Janome MB-4N;
To better explain the brand's background and excellence, Sew 4 Home points out that the company's manufacturing prowess has made it a world-leader in the development of high precision robots. 
No other sewing machine manufacturer has a sister division making precision-guided robots for the high-tech industry. Think how much professionalism it can add to your garments!
If you're looking for ways to underline the professionalism of your projects, also consider different types of woven labels. 
We've reviewed the two most influential brands in the sewing machine market, Singer and Janome. How about setting them together to help you decide which one is more suitable for you and your sewing activity?
Both brands are durable, high-quality sewing devices that earned their respect and excellent reputation over the years. Both companies offer a 25-year service and warranty, which is more or less how long you'll use your machine if you don't switch to an upgraded model in the meantime. 
Let's have a look at the Singer and Janome features' detailed comparison chart:
Features
Janome
Singer

Built-in stitches

Less than in Singer

More than in Janome

Types

Both manual and computerized

Both manual and computerized

Functions

Quilting, heavy-duty, and basic

Quilting, heavy-duty, and basic

Portability

Few portable lighter models

Many portable models

Stitches per minute

Lower sewing speed than Singer

Higher sewing speed than Janome

Affordability

Less affordable than Singer

More affordable than Janome

Sewing level

For beginners (check our take on a

kids sewing machine

), advanced and professionals

For beginners, advanced, and professionals
Read more on Sewing Feed. 
Janome company owns the Elna sewing machines label. Elna has headquarters in Meyrin, canton of Geneva, Switzerland. 
On CanStarBlue, Elna earned five-star reviews in 
design and appearance, 

features and functions, 

ease of use, and 

value for money;
Read Elna's full review on the page. 

Image source: Reddit
Pfaff
We were missing German sewing machine brands on our list, so here comes one!
Pfaff sewing machine brand was founded in Germany in 1862, but now it makes part of the SVP worldwide group, along with Singer and Husqvarna Viking.
This German sewing machine brand is known for its world-class, high-end machines with connectivity features that give you 
machine updates, 

real-time alerts, and 

status updates on your projects
—writes Sew Guide.
Pfaff is a premium brand with European quality. These machines are made to last, and they provide their users with faultless stitch results. 
Are Pfaff sewing machines affordable?
As noticed by Silver Bobbin, Pfaff offers a small selection of entry-level sewing machines for an average of $300. Yet, most of this brand's models fall into the mid and high end of the price range, reaching $20,000.
The most expensive Pfaff sewing machine is the Creative Icon 2, for just over $20,000. 
Check out "Pfaff creative icon 2 All the NEW Features!" by HeirloomCreations:
This sewing machine company is renowned for being one of the strongest on the market. 
It's also proud of its unique built-in dual fabric feeding system IDT (Integrated Dual Transportation).

Image source: Sewing Mastery
There is an ongoing discussion regarding three Pfaff Ambition models:
Authors of the Sewing Mastery set them together to discover which is the best option for you:
Features
Pfaff Ambition 610
Pfaff Ambition 620
Pfaff Quilt Ambition 630

General opinion

"If you are on a budget, the Pfaff ambition 610 gets you in with the cool kids with plenty of room for growth."

"If you are ready to step up from a basic sewing machine or a 30-year-old sewing machine, treat yourself to the amazing features of the Pfaff ambition 620."

"If you don't want to be limited, the Pfaff quilt ambition 630 is the top dog!"

Screen

Pfaff® LCD Screen, 71.5×34.5mm, 2.8"x1.4", resolution 128×64

Pfaff® LCD Screen

77x51mm, 3"x2", resolution 240×160

Pfaff® Color Touch Screen, 95x54mm, 3.7"x2.1", resolution 480×272

Thread tension

110 Pfaff® High-Quality Stitches up to 7mm, adjustable thread tension (read how to thread a sewing machine);

The recommended thread tension setting for the selected stitch is displayed on the touch screen.

36 Pfaff® High-Quality Stitches up to 7mm, thread snips; automatically cut top and bobbin threads, pulling thread ends to the backside of the fabric; automatic thread tension;

optimal needle thread tension is set automatically for every stitch;

201 Pfaff® High-Quality Stitches up to 7mm, thread snips, automatically cut top, and bobbin threads, pulling thread ends to the backside of fabric;

Automatic thread tension, optimal needle thread tension is set automatically for each stitch. 
Check out the Sewing Mastery website to learn more about the similarities and differences between these three Pfaff sewing machine models. Visit Pfaff to view the chart comparing Pfaff Expression 710 and Pfaff Quilt Expression 720.
Have a look at an exciting discussion between users of both machines on Sewing Pattern Review. 

Image source: YouTube
Toyota
Another one of an array of Japanese sewing machine manufacturers.
Although less popular among sewers than Singer or Janome, Toyota has been in the textile business for almost a century.
We generally associate this name with cars, but Toyota also specializes in computerized and electromechanical machines.
Besides producing excellent sewing machines, the brand manufactures textile equipment. 
Toyota owns the smaller Necchi brand. 

Image source: Mi Vintage Sewing Machines
Baby Lock
Baby Lock sewing machine and sergers are relatively new compared to the above brands.
Yet, their quality and performance match or even exceed the most popular brands.
Baby Lock machines are nothing as they sound—not for babies! They are reliable "adults" in the sewing machine market.
So, why the "baby" name?
In 1964, the brand manufactured its first baby-sized overlock sewing machine meant for home use; and this is where the name Baby Lock comes from.
Read about overlocks, also known as a serger sewing machine, on the Super Label Store blog. 
We owe the first home overlock machine on the market to Baby Lock! (read more on Sewing Machine Shop).

Image source: BseWinn
It's funny and inspiring how it all started.
Back in the 1950s, a group of Japanese engineers from one company came up with a revolutionary idea: to redesign the giant, heavy industrial overlock into a smaller, lighter machine, one that people could easily use at home.
The engineers presented their idea to their bosses and even built a prototype out of wood, but they rejected this innovative concept.
Yet, the group was so convinced of their idea that they quit their jobs and started their own new company where they designed and manufactured the machine of their dreams.
Continue discovering the Baby Lock story on Sewing Machine Shop.
There is a common misconception among sewers that Brother owns the Baby Lock brand. It's not correct. Brother factories only produce some of Baby Lock's sewing and embroidery machines, made to Baby Lock's specifications and quality control requirements.
What's more, this regards only cheaper models. High-end sewing machines and sergers with the Baby Lock label are made in their own Japanese factories.
According to Do You Sew, the six best Baby Lock sewing machines for every sewer are
Baby Lock Zeal Sewing Machine,

Babylock Brilliant Sewing Machine,

Baby Lock Joy Sewing Machine,

Baby Lock Soprano Sewing and Quilting Machine,

Baby Lock Aventura II Sewing and Embroidery Machine,

Baby Lock Acclaim Serger;
All in all, Baby Lock may be one of the best sewing machine manufacturers, despite its lack of popularity. Relatively high prices of Baby Lock machines may be another reason they aren't so looked for. The brand didn't bother to target the lower end of the market as much.
Baby Lock's sergers and embroidery machines are characterized by uncompromised quality, performance, and durability—it's a known fact, especially for experienced sewers.
Baby Lock Unity

Baby Lock Aria

Baby Lock Ellisimo Gold 2

Baby Lock Aventura

Baby Lock Sofia 2

Baby Lock Audrey

Baby Lock Flourish

Baby Lock Soprano BLMSP
is another top-notch list, this time prepared by Sewing Life. 

Image source: Pinterest
Jaguar
Jaguar Sewing Machines is a well-known and respected Japanese sewing machine manufacturer.
Although commonly associated with cars, the brand has around 70 years of manufacturing experience. They produce their machines in their own factories.
Jaguar only started to sell under their own brand recently, previously engaged in supplying machines to several major brands globally.
Unlike some other brands in the industry, Jaguar doesn't buy machines from other companies to re-badge them. Just the opposite. The brand has been producing sewing devices for other brands for a long time before launching its own label.
The company was founded as a distributor of sewing machine parts in 1949 under the name of Maruzen Sewing Machine.
With Jaguar's durability and stitching quality, you are not going to complain about its functionality or structure.
However, this brand may not be as good at providing a lot of different models for different needs. Choose from a few models available and let's see what the time brings!

Image source: Gur Sewing Machines
Other brands
Sew Guide points out that you may come across several other, less-known brands while you're researching the sewing machine market:
Kaulin (Taiwan), 

Merrow (USA),

Stitchlines, 

Ernette, 

Happylock, 

Mammylock, 

New Home, 

Penney, 

Riccarlock, 

Simplicity,

Supreme (Nelco), 

Aisin Seiki Co., Ltd. (Japan), 

Million Special Industries (Taiwan), 

Pegasus (Japan), 

Jack (China), 

Seiko (Japan),

Sun Star (Korea), 

Rimoldi & CF (Italy), 

Usha (India);
So, have you found your second half among all the sewing machine brands propositions?