What Are the Special Powers of Friendly Sewing Darts? Discover Their Unique Purpose
Sewing darts is one of the handiest sewing hacks. 
According to Doina Alexei:
"Darts are triangle-like shapes that constitute the most basic, structural element in sewing. […] triangular intakes of excess fabric that get shaped according to the contour of the body." 
They are almost magical. With the help of sewing darts, we can turn a two-dimensional element (sewing fabric) into a three-dimensional shape. It will be able to accommodate all the human curves and contours.
We typically add darts to the most curved areas of the body:
bust, 

waist, 

hips, and 

back shoulder; 

Image source: Closet Core Patterns
With the help of sewing supplies and various sewing darts techniques, we can also perform some more exotic ideas. 
Take, for example, this dart sewing tutorial for the Papao pants at Ready to Sew.
It's worth remembering two main functions of darts:
Functional―to create a form that fit the body,

Sculptural―to play and shape the garment according to our imagination; 
Sewing darts―history
Darts first appeared in the early 1950s as the innovative idea of the New York City firm of Evan-Picone. 
The brand started using them in the pockets of women's clothing (source: Wikipedia).
Darts sewing helped to keep the pocket open and accessible to reach to it any time, at the same time reducing the chance of rips or tears.
Thanks to this unexpected turn, by now, there are hundreds of uses of sewing darts.

Image source: Ready to Sew
Dart sewing definition
A/To "dart" has many meanings, often referring to something sharp and quick. Think about "darts" the game, or "to dart"―to move away quickly. Just as in "baste" or "applique," "dart" works both as a noun and a verb in sewing nomenclature.
Let's see the following dart sewing definition by the Business of Fashion:
"[Darts] is a technique used for shaping garments by curving straight fabric to the body. Darts are created by stitching a long, thin pinch to a point, which is then pressed down to one side. They vary in width and length, as a garment requires, and can insert a shape at the shoulder, neck, bust, and waistlines by being tapered at one or both ends".

Image source: Doina Alexei
Sewing darts―Anatomy
A dart is shaped like a V having two lines that start apart and move to a point. These are called the dart legs. 
The interior part (the one that will be later exempt from a garment after it's sewn) is called the dart bulk. 
The point of the "V" shape is referred to as the dart point or apex.

Image source: Sew Stylish
The amount of excess taken into a dart depends on:
Where the dart is located on the garment,

How much shaping and contouring is needed;
Darts at the front waist are:
than those at the back waist because the natural curve of a woman's back is more pronounced.
In the article below, we'll have a look at several dart sewing tutorial techniques. We'll study:
sewing darts in a shirt,

how to sew darts in pants,

how to sew a dart in a bag

double darts sewing, and more!

Image source: Blue Prints For Sewing
Types of sewing darts 
First off, it's helpful to know that there are two main types of darts to know for beginners: 
Single pointed darts, and 

Double pointed darts, also known as Contour darts; 
But that's not the end of the story. 
With Empisal, we've discovered all the types of sewing darts:
Type of dart

When/where do we use it?

Single pointed darts/Plain darts 

It's the first type of darts you'll hear about when you are at the beginning of your way of discovering how to sew. It's also one of the most common types.

We use plain darts to make pleats and seams in the bust and hip.

Double pointed darts/Contour darts

Double darts sewing is when we join two darts to shape a garment (for example, to the center of a dress or jacket).

Read a handy guide on The Spruce Crafts on "How to Sew Darts for Shaping Fabric." 

Bust darts

Handy to ensure that tops and bodice parts of garments fit a women's figure.

French darts

We use them to ensure that tops are form fitting on women. These darts go from the waist area all the way upwards towards the bust. Discover the best sewing tips and tricks to know more backstage sewing secrets. 

Waist darts

Simple darts found in ungathered skirts and trousers.

Elbow darts

Used in tailored jackets if there is a need for fitted sleeves.

Curved darts

This type of sewing darts isn't straight but is stitched to be convex or concave to get to the shape you need.
In case seven types of sewing darts weren't enough, Blog.Treasurie has another couple of them. Check-in with them to discover another 12!
We hope that knowing the types of darts give you a broader perspective of what darts are all about. 
Now let's get to the dart sewing tutorial to make these wonders happen in real life!

Image source: Closet Core Patterns
Dart sewing tutorial
The most crucial part of knowing sewing darts is to learn to sew them in practice.
So let's get our hands-on experience. 
You may want to reach out to Doina Alexei for "Everything You Need to Know About Darts in Sewing." That's a useful one for beginners.

Image source: The Last Stitch
Before we get to details, let's mention the general stages of darts sewing:
Marking

Pinning

Sewing and finishing

Shaping the dart (convex dart vs. concave dart)

Pressing
To make three of all the seven types of darts, we found this neat tutorial by Blog Colette Hq. We put it there for you in the table below:  
Straight dart (aka Single pointed dart, Plain dart)
Double point dart (aka Contour dart)
Curved dart

Mark the point of the dart on the sewing fabric. 

Clip the ends of the dart along the edge. 

Mark the dart with tailor's chalk, fabric marker, or pencil. 

The process is the same, with the following slight difference: The seam allowance is drawn along the curved dart.

Place tracing paper beneath the pattern. 

Trace the dart with a tracing wheel or mark the sides and points of the dart, matching them up by drawing lines (a ruler and fabric pencil will do). 

Discover more sewing tools here. 

Fold the dart, matching up the lines.

Pin in place (do it lightly).

Pin the dart.

Fold the dart, always matching up the lines. 

Pin.

Sew slowly along the marked line. 

Leave a long thread tail and knot it close to the edge (it will keep the thread from coming undone).

Sew the dart and knot the thread tails at the end.

Check Blog Colette Hq for images that make the process of following instructions easier. 

Start sewing in the middle of the dart or at the widest part. 

When you arrive at the end, tie off the threads. 

Repeat for the second leg. 

Mind that you'll need to clip the center to relieve fabric stress in case of some darts. 
Attention! When finishing the dart with a knot, don't pull it tight against the fabric. It could cause puckering (as would backstitching at the end).
Also, a little tip from Sew Stylish: Fold and pin each dart separately. It doesn't save time to try and pin them all at once and then sew them. In practice, it often happens that as you sew the first dart, the third pin already goes missing. So feel free to sew them one by one and then press them all together. 

Image source: Doina Alexei 
Closet Core Patterns excels at describing these points meticulously. So be sure to check in with them! 
Moreover, the clear-cut guide through:
"How to Mark and Sew Single Pointed Darts," and  

"How to Mark and Sew Double Pointed Darts"
is presented with pictures on the excellent blog by Doina Alexei.
You don't want to miss this one as well!
What else wouldn't you want to miss when sewing your new clothing project?
You don't want to overlook the opportunity that Super Label Store prepared for sewing enthusiasts.
Now you can customize your textile, clothing, towels, sheets, and accessories with custom-made labels. 
It all boils down to reaching a professional vibe, adding incomparably small effort.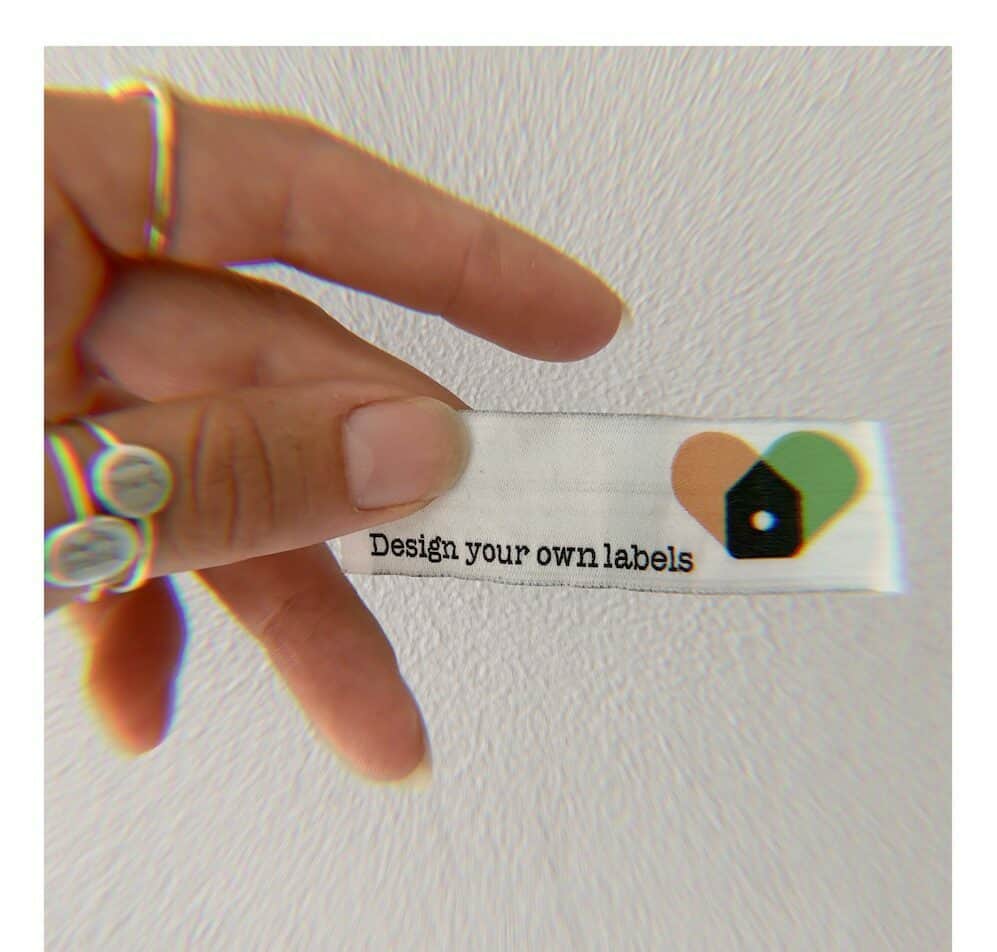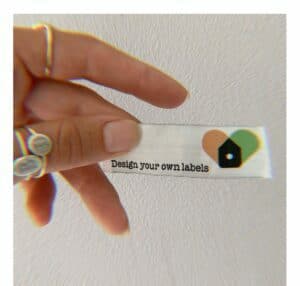 How to do it and who is the offer for?
by Super Label Store are easy to design with the configurator or upload your logo/design.
The brand sees an opportunity for development in collaborating with all sorts of sewers, from: 
DIY/clothing crafters at home, 

textile/sewing fanatics,

(small/starting) clothing brands,

fashion designers, 
to 
hotels, bars, and hospitality businesses;  
There are different types of woven labels so that everyone will find something for them. 

Image source: Made to Sew
How to sew darts in a shirt?
Is sewing darts in a shirt hard?
In the YouTube video below, Angela Wolf teaches us how to add darts to a shirt.
Have a look:
In the last chapter of this article, we're getting to know back darts, often helpful for applying shirt adjustments. 
How to sew darts in a bodice?
Have you already discovered our sewing room ideas to keep yourself chilled, satisfied, and practical in your sewing space?
Good. Then make yourself comfortable and listed up as we're passing to sewing darts in a bodice. 
A careful look at the question of sewing darts in the bodice provided us The Creative Curator. 
The theme is rich in new information, so be sure to have a minute for yourself to discover all its secrets. 
Otherwise, if you prefer a slowly-flowing video and making it happen together with an online guide, reach out to Craftsy:

Image source: Pinterest
How to sew darts in a blouse?
For a blouse, which isn't a complex kind of project when it comes to darts, reach out to The Shapes of Fabric. In the article "Dart Manipulation Basics," you'll find much handy information on the subject. 
No worries; shady as it sounds, this kind of manipulation is good and doesn't harm anyone. 
Go through these beautifully explained indications to conjure up a nice update to your old blouse. 

Image source: Doina Alexei
How to sew a dart in a bag?
What are sewing darts typically used for in bags?
If we listen to Blog.Treasurie, in bags and clutches projects, darts are placed at the bottom corners to give shape and depth (otherwise, a design would be flat).  
Also, bag and clutch darts are often trimmed since you will be sewing thicker or interfaced fabrics. Moreover, a lining is added (to hide the eventual mess).
Watch a YouTube video "How to sew darts in the bag?" to learn a few extra tips:
How to sew back darts?
What are back darts, and why do we need them?
According to the Art of Style, back darts are two simple straight seams, i.e., a fold and stitch on either side on the back of your dress shirt. 
In other words, an extra sewing fabric in the back of the shirt is folded inwards and then stitched. 
What's left is a chic pinch showing on either side of the back of the shirt.
For example, a slim-fitting off-the-rack shirt can sometimes billow from behind when put on the body. Of course, no one expects industrial sewers to know your precise body type; each of us is different!
Fortunately, back darts are here to do the job. 
Your shirt can fit the contour of your back and make it seem tailored exclusively for you (what a luxury, by the way!). If you opt for that, consider benefiting from sewing darts. 
But it works both ways! If you happen to gain weight and you find your slim-fit excessively tight, remove the back darts and allow more breathing to the belly.
What we mean is: accentuate the shape of your body the best you can at all times. 

Image source: Tapered Meanswear
Heather Handmade skillfully describes the alteration technique of adding back darts to dresses:
A bit of effort on our side will lead to a better fit and added shaping, so why not try it out?
You gain more than you could lose!

Image source: Instructables