Quilting sewing machines feature a straight stitch, all set to stitch in rows or patterns. There is no needle that moves left or right of the center, nor there are feed dogs. 
This sewing device has an array of add-ons that a regular sewing machine misses, which opens up worlds of possibilities for your creative endeavors.
Quilts are huge and bulky projects that pose a challenge to every sewer. 
No wonder the work area of a quilting machine is designed to be spacious. The working space of a quilting machine is far broader than that of a regular sewing machine.
These machines also feature a more powerful motor than regulars and move in their unique way over the sewing fabric.
For inspiration, check some quilts ideas out on Pinterest.
Clearly, there is far more to discover regarding differences between the regular sewing and quilting machine. And that's why we're here!
We'll also tackle the best affordable sewing machine for quilting and respond to your question, "What kind of sewing machine do I need for quilting?".
What are quilting sewing machines?
Before tackling quilting sewing machines, let's remind ourselves how a quilt is built.
A quilt typically comprises three layers of fabrics stitched together:
the top—a patchwork of colorful, off-cut fabric squares forms a decorative top layer,

batting—a layer of fabric wadding forms the warm, puffy insulation, and 

the back—a plain backing fabric serves as the "underside" of the quilt;
Quilting stitches hold these three layers of a quilt together. We can use the following quilting stitches to make quilts:
horizontal quilting stitches,

square or diamond quilting stitches,

template quilting designs,

free form quilting,

stipple quilting,

corded quilting stitches (Italian quilting),

shadow quilting,

outline quilting,

echo quilting,

stitch in the ditch quilting

Kantha quilting /Sashiko quilting
For hand-sewing quilts, we use running stitches, back stitches, and chain stitches to create a padded (raised) effect.
Read more about the subject on Sew Guide, and share with us your ideas for other inspiring quilting stitches, if you know any!

Image source: DIY Ways
If you're not getting yourself a quilting sewing machine yet, you can still handle sewing several layers together. Check out this video guide by Romy Stan Zak "Tips to sew through thick fabrics and layers with your sewing machine":
But even with quilting sewing machines, sewing thick layers isn't always as easy as pie. Sew4Home notices that DIY sewing projects are rarely just two layers of quilting weight cotton effortlessly floating through your machine. 
More often, pattern pieces come together from all angles, overlapping layers, and seams in garment construction. 
Think about three-dimensional projects, like bags, fabric baskets, or heavy cushions with piping—bulk and thickness are everywhere. 
It's challenging to keep needles from breaking, seams straight, and ensure that fabric moves evenly under the needle.
Here, you will want to invest in the right presser feet and accessories, study seam grading, and work on your patience.
You want to read this "How to Sew Thick Layers" article, abundant with curious hacks. 

Image source: Free Motion Quilting Adventures
What do we know about a basic quilting sewing machine?
By and large, sewing refers to piercing fabric edges to create 
clothing, 

pillowcases, 

soft toys, 

curtains, etc.
while quilting is stitching together three layers of fabric to create a decorative quilt blanket. 
A good sewing machine for quilting assists you in performing this task and gets your creative juices flowing!
As beautifully put by Apqs, a quilting machine is also an artistic tool: 
"Imagine "painting" with threads simply by changing colors and moving the machine to shade or draw designs. Imagine quilting through leather, appliqueing with wool or silk to make unique fiber art."
(our take on sewing leather and aesthetic sewing room ideas here) 

Image source: Sew Guide
Quilting sewing machines and regular ones—differences
One frequently asked question is whether one can quilt on a regular sewing machine.
For starters, every quilting machine is also a sewing machine. Certain features are added or removed, but we can quilt on a "regular sewing machine," and you can sew on a "quilting machine." 
The issue boils down to how well-adjusted are both types of machines for the task we have at hand. 
When you have the right 
size, 

strength, and 

accessories for the job,
the whole thing just gets more pleasurable. 
As Ironing Lab reminds, before quilting machines were invented, sewers used to perform all machine quilting on regular sewing machines. We can use a sewing machine for piecing the quilt top, quilting, and binding (finishing the edges) of the quilt.
Yet, to be successful at using a regular sewing machine for quilting, consider factors such as
size of the quilting projects—for quilting, it's good to have a bigger throat opening and an extension table,

machine durability—quilting requires a powerful machine able to stitch through two fabric layers and batting,

included feet—feet for free motion quilting will be handy;

Image source: Goldstar Tool
Let's dig into the differences between quilting and sewing with Sewing Machine Buffs before we tackle what our machines need to feature to perform these tasks. 
Feature
Quilting 
Sewing

Layers

A quilt always has three layers: the first is the top fabric, the second is the insulating material or batting, and the third is the back material. 

Sewing is the use of stitching to fasten or attach two fabrics with a thread and needle. (get familiar with all the

sewings supplies

on our blog)

Insulation

We add the middle layer in a quilt, the insulating material, to provide insulation and, therefore, warmth for the user.

Sewing doesn't translate to enhancing the warmth feature in our item because we don't introduce this middle, insulating layer.

Steps

Sewing includes weaving, pattern making, cutting, alterations, etc. 

Quilting involves cutting, piecing, designing, applique, and binding.

Learn to sew by tackling sewing machine terms first.  

Machines

Quilting machines are explicitly designed for quilting.

We can use regular sewing machines for quilting. 

Find the best sewing machine for you.
Visit the category quilting on our blog to explore the subject.
Now that we know what makes both processes different, what features will the best sewing machine for quilting have?
Ironing Lab lists the significant characteristics to look for in a quilting machine:
Throat size 
The throat is the length of the needle towards the machine itself. The longer it is, the better for making bigger quilts. An 8-inch throat will efficiently increase your workspace.
      2. Extension table
This part isn't necessary, and not all quilting machines have it, but it's a tremendous help to keep your project lined up a lot closer to perfect. Most machines have the option to remove the extension table.
      3. Stitches per minute & durability
Quilting sewing machines typically have a higher rate than regular ones. It helps get through each project quicker, especially for the binding, which is a lot of straight stitching. 
The stronger motor is more capable of pushing through many layers of fabric with ease.
These machines can sew at incredible speeds and withstand the speed of the motor's performance; hence, they are designed to be extremely sturdy. 
Some of our fastest machines in the market include these Janome's models: 
MC6700P, 

MC6600, 

1600P-QC, 

MC15000 Quilt Maker, 

MC14000, and 

MC9400QCP 
with the capability of zapping through projects at speeds of up to 1600 SPM.

Image source: Goldstar Tool
      4. Foot accessories
Quilting machines have a couple of feet specific to quilting, such as a free motion or "darning" foot and a quarter-inch foot.
free motion foot—typically used for free-motion stitching; with this foot, you are "free" to move the fabric in any direction while stitching to create decorative patterns while helping to keep your fingers from being injured from the needle. In addition, this foot helps to make sure the stitch formation is correct by assisting in diluting stitch puckering and minimizing skipped stitches.

quarter-inch foot—used for attaching the top of the quilt; this foot helps create a perfect quarter-inch space from the edge of the fabric to facilitate creating the perfect seam allowance needed for quilting.
Watch "How To Use A Quarter Inch (1/4) Foot & Quilting Guide Bar" by Sewing Parts Online:
      5. Stitches
We use quilting stitches to join the fabric layers while they also add to the quilt's final appearance. 
What are other effective ways to enhance the looks of your garments and other DIY projects after they're almost ready to go?
Consider creating and ordering your own
from the Super Label Store offer.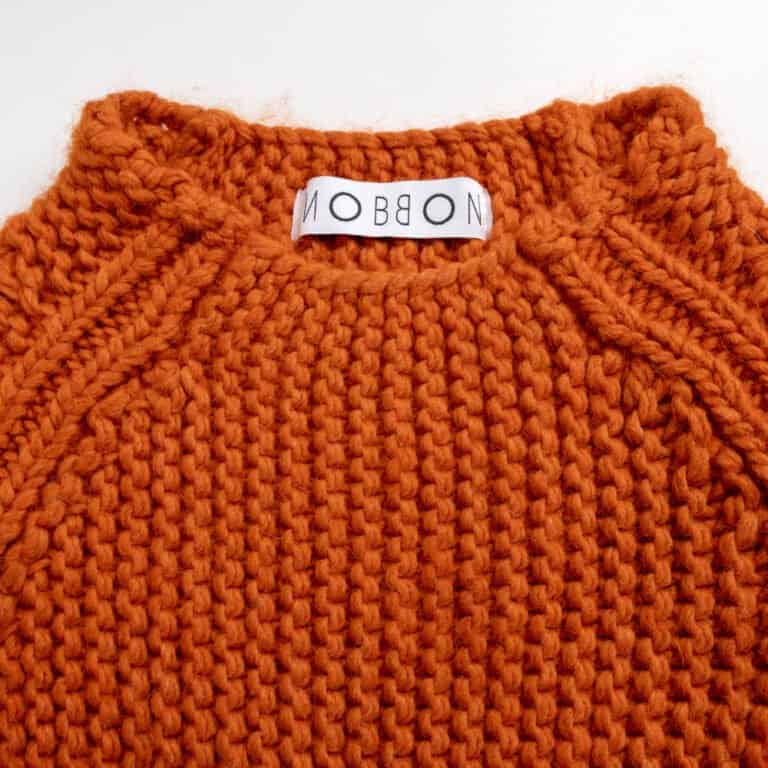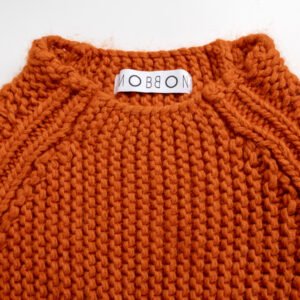 Making your clothing stand out is easy with just a few clicks!
Common quilting stitches are the running stitch and the quilter's knot. The former gives the quilt a unique and custom look, and the latter is used at the start and the end of stitching patterns to prevent unraveling. 
Here is a handy Craftsy tutorial on making a quilter's knot in hand-sewing.
Some quilting machines have over 200 built-in stitches!
      6. Dropping the feed dogs
Ironing Lab explains that feed dogs are the serrated edge metal pieces that protrude from the throat plate and pull the fabric along while sewing. 
Now, if you quilt thinner items, drop the feed dogs, allowing the fabric to glide through. Use only your hands to push the fabric along. 
Simple quilting tasks will become problematic if the machine can't drop the feed dogs. Plus, you deprive yourself of all the fun coming from the free motion quilting! 
Most modern sewing machines have this feature.
      7. Walking foot (also known as an even-feed foot or quilting foot)
The purpose of this foot is to evenly feed all three layers of your quilt sandwich through your sewing machine during quilting. Quilters use this presser foot for straight or gently curving stitching lines or ditch quilting.
As we mentioned above, the feed dogs are serrated pieces of metal housed inside the throat plate, which drag the fabric along with every stitch. 
When working with thick materials like rag quilting, the "sandwich" of layers can sometimes be quite thick. The bottom layer may get pulled along faster than the top layer, which brings us dangerously close to unwanted pleats and misaligned patterns.
A "walking foot," also referred to as "even feed foot" or "quilting foot," is here to solve the problem. This foot uses additional feed dogs on top of the fabric to pull it along at the same rate as the bottom feed dogs. 
With the use of this foot, your quilt will be smoother and straighter, with much less chance of unwanted pleating. 
Decide whether to use a walking foot or drop the feed dogs out altogether, depending on
the thickness of your quilting materials and 

your ‌preference;
Besides the seven features listed above, other valuable add-ons in quilting sewing machines are:
automatic thread cutter,

stitch patterns,

built-in light, and

presser feet markings;

Image source: Know it Info
The best sewing machine for quilting
Which sewing machine to buy for quilting? Let's glance at a few quilting sewing machine reviews. 
According to the Sewing Machine Buffs, the top four sewing machines for sewing and quilting are
SINGER Heavy Duty 4423 Sewing Machine, 

Brother CS6000i Feature-Rich Sewing Machine, 

Brother HC1850 Computerized Quilting Machine, 

JUKI TL-2000Qi Sewing and Quilting Machine;
The Spruce Crafts also offers some assistance in this matter. Let's see the quick summary of their market analysis:
| | |
| --- | --- |
| Category | Machine model |
| The best overall | Singer Stylist 7258 Sewing Machine |
| The best portable | Brother CS6000i Sewing and Quilting Machine |
| Best budget | Janome 2212 Sewing Machine |
| Best splurge | Janome S5 Computerized Sewing Machine |
| Best for beginners | Brother XR3774 Sewing and Quilting Machine  |
| Best mechanical | Brother PQ1500SL Sewing and Quilting Machine |
| Best with a large throat | Juki TL-2010Q Sewing and Quilting Machine |
| Best sewing and embroidery machine | Brother SE600 |
Singer Stylist 7258 Sewing Machine
This sturdy and durable model comes at a reasonable price of $230 on Amazon, having all essential features and helpful accessories. Moreover, it's backed by a 25-year limited warranty. 
The handy push-button stitch selection feature helps you find your desired stitch quickly.
As it befits the best sewing and quilting machine, it's already set with the optimal settings for length, width, and tension. Yet, you can adjust the settings as needed. 
You'll be surprised how easy it sews through four layers of denim with interfacing; unparalleled quality for this price category model.
It can also do basic embroidery, which is not standard for such beginner-friendly affordable machines. 
All in all, this Singer sewing and quilting machine is affordable and has the right balance of high-tech features and automatic and manual control options, being suitable to cover an array of projects, from easy to advanced ones. 
Check out the full review of Singer Stylist 7258 Sewing Machine on The Spruce Crafts.

Image source: Twitter
A word of advice from Sewing Critique: When you quilt on a small sewing machine, even if you have a small-neck device, you can still produce high-quality items from your fabric. Just remember to
use a large table or

sewing table

surface, 

scrunch the fabric,

turn the sewing machine for better access,

choose a free motion quilting,

work on a slippery surface;
Brother CS6000i Sewing and Quilting Machine
Brother CS6000i is even more affordable than Singer Stylist 7258 ($210 on Walmart sewing machine) and portable. So if you don't have a dedicated area for crafting at home, travel a lot, or go to sewing classes, this small 13-pound machine, which provides a large workspace, is for you. Check out a handheld sewing machine if you move around a lot.
That's not to say it lacks anything regarding functionality. It features 60 built-in stitches, an automatic needle threader, several other helpful accessories, and even a protective case for being on the go.
One drawback is that the tension in this sewing device could be better.

Image source: YouTube
Janome 2212 Sewing Machine
If you were wondering which sewing machine is best for quilting if you're on a budget, it's time to get familiar with Janome 2212. Read our take on the Janome sewing machine here.
Grandma Likes to Sew—and we always believe grandma—describes Janome 2212 as "Very convenient to use when quilting or free-motion sewing."
On the one hand, it costs less than $200, is easy to use, portable, and includes helpful accessories and features. 
On the other hand, it doesn't provide a large workspace that quilters typically ‌appreciate.
Luckily, this budget-friendly device doesn't skimp on the quality. It's not packed with features (for example, it has only 12 stitches), but it has the essentials. 
The Spruce Crafts suggests treating Janome 2212 as a second machine, which is light and handy, suitable to take to quilting gatherings.
This machine is excellent for piecing and other quilting tasks, so drop the feed dogs and tackle thick quilting material. Although, as we mentioned, it doesn't provide the much-needed workspace for bigger projects, such as a quilt for a king-sized bed.
Can we say that it's the best sewing machine for quilting beginners? We'll get to it later. 
Read also this Janome's exhaustive review on Sewing Insight.

Image source: Grandma Likes to Sew
Janome S5 Computerized Sewing Machine
Were we trying to find out what is the best sewing machine for quilting? 
Bingo! 
Janome S5 provides quilters with a large workspace. It's sturdy and durable and includes helpful accessories and features. Moreover, it can sew through multiple layers with ease.
This Janome comes straight from the future, offering a great number of features quilters will appreciate, such as a built-in needle threader, a memorized needle up/down option, a buttonhole stabilizer plate, and an automatic thread cutter. Not to mention a whopping 170 stitches included! 
Picking up on how to handle this device isn't hard, and the fact that it's reliable and designed by a well-renowned brand makes it even more precious. 
Going for $1,449, it isn't the most affordable sewing machine. Also, it's pretty heavy (22.5 pounds) and not portable. 
Read Janome Skyline S5 Computerized Sewing Machine Review" by Mary Janes & Galoshes.

Image source: Couture Debutant
Brother XR3774 Sewing and Quilting Machine
If you were looking for a sewing machine for beginners and you're into quilting, you have just found your type! 
A beginner-friendly Brother XR3774 provides quilters with a large workspace.
It offers 37 built-in stitches, including blind hem, decorative and quilting stitches, and a 1-step buttonhole. 
This machine also features eight sewing feet (including our favorite walking and quilting feet), an automatic needle threader, jam-resistant drop-in top bobbin, and plenty of helpful accessories. 
If you weren't sure how to operate it, the machine includes an instructional DVD to help you get started on this adventure.
This quilting and sewing machine also comes with a machine cover.
Users from beginners to advanced can consider this model not only the best beginner quilting sewing machine but also the best value quilting sewing machine.
Unfortunately, there's just one visible disadvantage—the plastic composition of this device feels a bit cheap.
See the complete list of this machine's features on Sewing Empire. 

Image source: Sewing Empire
Brother PQ1500SL Sewing and Quilting Machine
This time, we'll start with a video that tackles the main features of the PQ1500SL:
So, now we know what comes in the box, how to attach the foot, wind and insert the bobbin, thread the needle (read how to thread a sewing machine), and which stitch lengths to use, but is this model worth the chase?
It's a relatively costly ($730), heavy (24.2 pounds), mechanical sewing machine, which, however, has a lot of good features to offer. 
It provides a large workspace, sews 1,500 stitches per minute, and includes helpful accessories and features, such as a built-in knee lifter, a quilting foot, seven presser feet, and an automatic needle threader.
Computerized sewing machines are all new and shiny (they also stitch precisely and feature time-saving automation options), but a mechanical machine also has its benefits. It typically costs less and is easier to tackle. 
So if you're a quilter attracted to the features of a mechanical machine, consider picking the Brother PQ1500SL.
Read how Angela from ALC Creates describes her new Brother. 

Image source: ALC Creates
Juki TL-2010Q
The Spruce Crafts portrayed this model as the best with a large throat, which is exciting already, but let's read on. 
One drawback noticed by some reviewers is that this Juki could have a better tension.
Juki TL-2010Q is sturdy, durable, portable, and provides quilters with a large workspace.
This model is almost entirely metal, featuring a massive needle plate with established seam guides. 
It's easy to access the bobbin, and you can opt for an extension table without cutting off access to the bobbin area.
The Juki TL2010's extra high knee lift for a presser foot and the automatic needle threader will win you over. 
You're also getting:
a large reverse button,

manual thread tension control,

speed slider,

stitch length adjustment dial, and

automatic thread trimmer;
There's something for everyone:
Beginners love how easy it is to take control of the speed of this machine; the speed of commercial machines often spooks people. 

Professionals adore this machine because of its high-quality stitches and the reverse button; 
With large-sized quilts, the throat space (i.e., the distance between the right side of the machine and the needle) makes a tremendous difference.
This Juki TL-2010Q comes with over 8 inches of throat space. Some machines do offer more, but this model also comes with an extra extension table, which leads to an even larger work area, ideal for quilting; in total, the work area is nearly two feet wide. 
Overall, this Juki model offers a lot of value without compromising the quality of materials.  

Image source: YouTube
"Why are Juki sewing machines the best for quilting?"
"Juki is not the household name that Brother and Singer can claim, but the company is well-known among quilters and within the textile industry for its power." 
—explains Goldstar Tool. 
Other Juki quilting models worth our attention are:
Juki HZL 80 HP,

Juki HZL 5020,

Juki DDL 8700,

Juki HZL F600,

Juki MCS 1500;
Juki devices are durable, outlast many other machines, and handle heavy-project work for hours on end. They also tackle everything from synthetic leather to chiffon and are low maintenance.
So, don't look further if you're interested in a unique combination of speed, power, and ease of use. 
We've also researched ‌a sewing machine for quilting on Super Label Store. 
Brother SE600
Brother SE600 isn't the cheapest ($625.80 on Walmart), but it's easy to use, quiet, and suitable for various projects.
Quilters can use an embroidery sewing machine to make their own labels, embroidery designs on the quilt, or put into practice any other creative idea that comes to their minds. 
So, if you fancy embroidery—either on its own or as part of your quilting endeavors—go for this Brother SE600 machine. 
What makes any project come out beautifully, whether sewing, quilting, or embroidery?
Brother SE600 features 80 embroidery designs, 103 sewing stitches, and software to design fonts and has a good-sized workspace for both quilting and embroidery. There are also seven easy-to-swap sewing feet: overcasting, monogramming, and blind stitch. 

Image source: Silhouette Schoolblog
What is the best sewing machine for quilting and embroidery?
Nowadays, sewing machines are designed to support an array of creative endeavors. Leading industry brands equip their sewing machines with a range of quilting and embroidery functions, making them a much more sensible purchase.
Sew Home Grown searched for the best sewing machine for quilting and embroidery, and here's a list of leading models:
Singer Quantum Stylist 9960

Brother Project Runway CS5055PRW

Brother HC1850

Brother CS6000i

Janome Horizon Memory Craft 14000

Brother SE600

Brother SE1900

Brother SE600 Bundle
When choosing a machine for you, consider your sewing preferences and working style, 
embroidery lovers should consider picking sewing machines with extended embroidery design packages and full-color LCD screens; they give you more freedom when editing and compiling an embroidery.

if you want to focus primarily on quilting, look at models with upgraded stitch collections and wide tables that add more space to your work area;

Image source: The Creative Folk
Singer Patchwork Quilting and Sewing Machine 7285Q
The Singer Patchwork Quilting and Sewing Machine comes with an extension table, and it's an ideal choice for both new and skilled quilters.
This patchwork sewing machine features 
100 built-in stitches, 

automatic stitch length, and width, 

six fully automatic one-step buttonholes, 

automatic needle threader, 

15 quilting stitches, and 

a top drop-in bobbin;
Hence, there's little you couldn't conjure up with your fabric.
Susa from Sunrise Quilt Studio takes a moment to review this Singer quilting sewing machine in her video:
What is the best sewing machine for free-motion quilting?
Craft Whack came up with a neat list of free motion quilting propositions to consider:
JUKI HZL-F600,

Brother PQ1500SL,

Elna Elnita ef72,

Singer 7258,

Janome MC6650,

JUKI HZL-NX7,

Brother HC1850,

JUKI HZL-F300,

Bernette B77,

Janome 4120QDC;
Dig into the article to tackle all the quirks and twists of these machines! 
Here you can read another helpful review of the "Best Sewing Machine for Quilting (Free Motion & Large Throat)" on Ironing Lab featuring Brother CS7000X, Singer Heavy Duty 4423, and Brother SE1900. 
Also, have a look at our Super Label Store blogs: