There is a lot to learn about quilting fabric bundles. 
In the following article, we get familiar with terms such as fat bundles for quilting, discover what is a layer cake in quilting, and tackle other quilting expressions worth knowing.
For starters, let's have a general view of the case. Watch "Learn All About Fabric Bundles" on the Make it Coats channel:
Before you start quilting, it's worth getting familiar with the array of supplies, patterns, and tools to choose from. 
Before we find out 
what is a fat quarter bundle in quilting and

what size are quilting charm squares
let's have a look at the following ten things that every quilter should know before getting down to business, according to Resources Quilt Woman:
Tip
Description

Learn to select the suitable fabric

Knowing which fabric works best for your quilting is crucial (read about

fabric sewing quilting

). Experts recommend beginners buy 100% cotton fabric only. Discover

types of cotton fabric

and

types of polyester fabric

in our articles.

When you mix colors, pick those that are part of the same color family. 

Mingle patterns in a variety. If you choose fabrics with the same pattern, your quilt will look too busy.

Befriend your local quilting shop

Purchase large tools, such as your first machine (find the

best sewing machine for quilting

here), from a local shop. Such places are a valuable source of inspiration, education, and savings for quilters. With thousands of questions that every beginner has, it's an excellent idea to get acquainted with a friendly expert who's willing to answer them; and it's even better if this person is at hand. Many shops offer not only free advice but also classes. Count on them to select

types of fabric

and figure out how much you'll need for your quilting project.

Buy beginner-friendly tools

There are a couple of quilting/sewing tools to equip yourself with to make your quilting endeavors more approachable, such as

a rotary cutter—get one in a medium size that will work with most of your projects; don't invest in the expensive, top-of-the-line scissors as you'll use mostly a rotary cutter,

cutting mat for sewing

and quilting—it should be 24″ x 36″ if you're a beginner; this size is the easiest to cut your fabric strips on since you fold your fabric only once; 

seam rippers and rulers are handy, yet, it's not worth spending money on purchasing them; simply create them from milk jugs and cardboard; We wrote more about

upcycling ideas

and

upcycling fashion

here. 
There are several more hacks to successful quilting. Also, there is another excellent piece of advice for everyone who creates textile-based projects and wants to stand out. 
Design and order these 
on Super Label Store to upgrade your clothing, towels, sheets, and other textile accessories and make them look highly professional.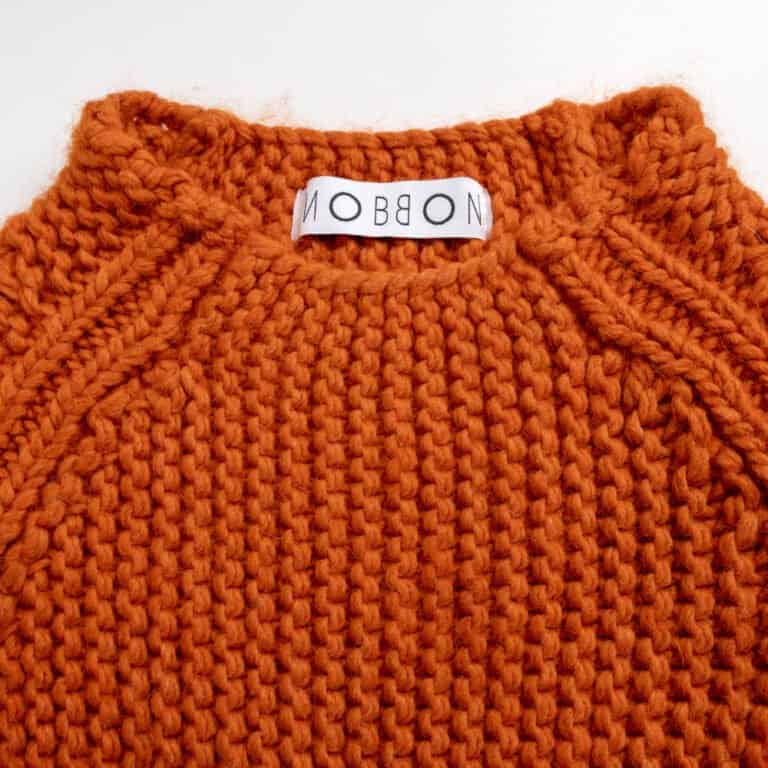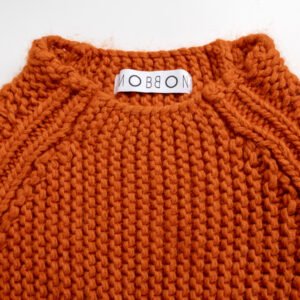 Any other hints on how to tackle quilting before we discover practical terms from this department?
Following the advice of Resources Quilt Woman, we should also:
Tip
Description

Get used to the pressing station

Sewing machine is a must-have, but there are more sewing room gadgets you'll use a lot as well: iron and pressing surface. Get used to pressing each block as you create it, even if it seems tedious at first. Trust us, it does make a difference for the final appearance of your quilting project. Also, using your iron on the steam setting will help things turn out crisp. Get inspired by these

sewing room ideas

for pressing stations on

Pinterest

. 

Gather inspiration

We know you do it anyway! All these 

mood boards, 

doodles,

magazine clippings, 

inspiration journals, 

color and fabric swatches, and even 

inspiring quotes 

were invented for creatives like you, and it's vital to keep using them as part of your creative practice (not only when you've already hit a creative rut). So, gather and display in your creative space all the inspiring pieces to keep your quilting juices flowing. 

KISS

You know what they say, "keep it simple, stupid!" It's not that you shouldn't get more and more advanced when you begin every new quilting project. But it's wise to start simple and not get smitten by complex patterns if you're a novice. Let complicated projects come to you with time, and start with

quilt kits

designed for beginners. Before you notice, you'll smoothly move on to intermediate and advanced quilt patterns.
Resources Quilt Woman also suggests to 
join a guild—this simple decision will lead to making new friends with like-minded quilting freaks. Not to mention the amazing educational opportunities, such as 

courses, 

presentations, 

workshops, or even 

everyday talks with experienced quilters.

keep your machine running smoothly—make sure you clean, oil, and service your machine regularly. Check out our guide about the

sewing machine oil

to learn how to do it right. 

Image source: Blog Pat Sloan
      3. invest in a 1/4″ foot if needed—some sewers have a hard time getting used to the 1/4″ seams commonly used in quilting (garment sewing uses 5/8″ seams). A separate 1/4″ foot is optional if your machine already has a needle position button able to move the needle over to the right to reach the 1/4″ position. 
      4. buy a walking foot—this accessory is priceless when putting your layers together. Some machines already have a built-in walking or even-feed foot. If yours doesn't, buy one suitable for your machine.

Image source: Craftsy
If you're looking for more quilting hacks, check out this "20 Best Quilting Websites and Blogs" on Home Stratosphere and read our articles:
What are
quilting fabric bundles?
Picking the suitable fabric is an essential part of every quilting experience. 
The most popular type of quilting fabric is quilter's weight cotton, containing 100% cotton in a medium-weight plain weave—explains Silver Bobbin.
It's a dense form of cotton that 
doesn't shrink much in the wash and 

can withstand years of use;
Warning! 100% cotton is not the same as 100% quilting cotton (go to Silver Bobbin to find out why). As Heather HandMade in "All About Quilting Cotton" writes, quilting cotton is a plain weave—which is the simplest way to weave—fabric made from 100% cotton. Quilting cotton is medium-weight with a lot of body. It holds its shape even after being washed.

Image source: Pinterest
Other popular quilting materials include 
cotton flannel, 

wool, 

linen,

quilter's weight linen,

voile,

various novelty materials—make your quilt out of any material, such as the one coming from old t-shirts, wedding dress, or pieces of your baby's clothes;

Image source: Pinterest
Quilters need loads of fabric variety for their sewing projects.
Knowing that manufacturers will cut and bundle the prints from one collection to make specialty pre-cut bundles. What is the pre-cut fabric? Explains Dinky Doo. 
This way, quilters can sample complete collections without purchasing many yardages individually—says Bloomerie Fabrics. 
Besides regular yardage (fabric sold by the yard), the most well-known specialty cuts include
charm packs,

mini charm packs,

jelly rolls,

jolly bars,

layer cakes,

fat eighth bundles,

fat quarter bundles

half yard bundles and others;
Mind that different fabric manufacturers call their cuts by different names. Yet, they generally refer to the exact sizes of fabrics. 

Image source: A Quilting Life
What is a fat quarter in quilting?
What is a fat quarter in quilting fabric?
Fat quarters are quarter-yard (one-fourth yard) fabrics cut wide—this is where the "fat" in its name come from—that usually measure around 18 inches x 22 inches.
The length of the longest side sometimes differs as there are quilting fabrics that are not 44 inches wide.
"An easy way to visualize and understand what a fat quarter is and how it is cut is to think of a quarter yard of fabric that has been cut where the fold is into two 9″ x 21″ pieces,"
—writes National Quilters Circle. 
If you want to create a fat quarter, cut a half-yard of fabric 18 inches ​along the fabric's lengthwise grain. Then, cut that piece in half at its midpoint.

Image source: The Berrie and Bobbin
A typical quarter yard of quilting cotton usually measures 9 inches x 44 inches. 
What are quilting fat quarters? A fat quarter is bigger than a regular quarter and comes with an exciting versatility (think patchwork or appliqué). 
Quilt shops are perfectly aware of the popularity of fat squares for quilting and are always equipped with an array of options from this department. 
Fat quarters also make it easier to cut larger chunks of fabric, which wouldn't be doable from a regular quarter yard—including strips that are twice as long on the fabric's stable lengthwise grain.
So, instead of asking can you make a quilt with fat quarters, discover how many fat quarters to make a quilt. According to Diary of a Quinter, to make a great sized lap quilt (57″ x 70″), you'll need 12 fat quarters. 
Read "Definition of a Fat Quarter of Fabric and How It Is Cut" on The Spruce Crafts to tackle this topic thoroughly. 
Also, check out our Super Label Store blog to explore:
Read also "How to Make Quilt Backing From Any Fabric" by The Spruce Crafts. 

Image source: Sew 4 Home
What size is a charm pack for quilting?
We know what is fat quarter quilting, but there are still a few more terms left to tackle. 
Can't wait to get this new camo quilting fabric, pastel quilt fabric, burgundy quilting fabric, or vintage modern quilt fabric in your hands? 
Let's find out what size is a charm pack for quilting!

Image source: Jolly Jabber
According to The Quilt Show, charm packs are bundles of quilt fabric cut into a specific size, usually 5″ x 5″ squares of quilt fabric. 
Mini charm packs are bite-sized, 2.5″ pre-cuts, and are indeed full of charm. Quilters who work on tiny projects particularly appreciate their adorable sizes. 
Charm packs typically include one square of every fabric within a collection that includes all the colorways of the same fabric line—as we read on Fat Quarter Shop (click to explore possibilities for purchasing the suitable set of fabric for you). 
Charm packs' popularity stems from their
affordability, 

ease of use, and 

small size, which is very common in quilting; 

Image source: Pinterest
What is a layer cake in quilting?
For starters, it sounds delicious. Even though a layer cake for quilting isn't edible, it's still a pretty tasty idea!
A layer cake is a super-sized charm square. 
While a typical charm pack contains several 5″ x 5″ squares, a layer cake is its bigger brother, made up of 10″ x 10″ cuts of coordinating pre-cut quilt fabric from a designer's collection. 
Layer cake fabrics are a convenient way to make larger-scale, beautiful quilts.

Image source: The Jolly Jabber