Enthusiastic About Your New Janome Sewing Machine? Pick your Favorite Model From a Wide Range
You weren't born yesterday—and neither was Janome sewing machine—so you must be familiar with this legendary brand. 
There was, in fact, a lot of time to get acquainted with Janome since it was founded in Tokyo, Japan, on October 16, 1921. 
We're talking about a century of functioning in the market here!
Janome manufactures its sewing machines in plants in Japan, Taiwan, and Thailand.
The American Janome's subsidiary is Janome America in Mahwah, New Jersey.
This brand's machines come in various options. You'll find everything from basic sewing machines to fully automatic embroidery machine models.
For starters, on Sewing Machine Sales, you can review a long list of professional and domestic Janome sewing machine products. 
Janome is one of the largest brands in this industry in the world:
"Superbly engineered Janome has a heritage for quality and a reputation for some of the quietest sewing machines to use. Their smooth running bobbin case is held in place by magnets, which does away with the traditional vibration that is often felt while stitching at speed."
—as we read in the concise introduction on the same website. 
In the following article, we're going to: 
browse and review a few riveting categories of these machines and particular models, 

find out what are their prices, and 

discover where to buy them; 

Image source: Sewing Beginner
A Singer sewing machine and a Brother sewing machine had their deal-breaking points in sewing history. 
Baby Lock sewing machine and Target sewing machine also had their fifteen minutes of fame. 
Janome also paved its way to gain sewers' trust and admiration with several innovations. 
You may also want to find out how Janome compares with Singer from this Silver Bobbin article.
Janome was the first with:
developing a computerized machine for home use (the Memory 7, in 1979), 

offering a professional style embroidery to the home market (the Memory Craft 8000, in 1990) 

offering a long-arm quilting machine for home use (the Memory Craft 6500P, in 2003).
The name "Janome" in Japanese means "snake's eye." 
It came from the appearance that the bobbin design had when they established the brand in 1935.
The round bobbin system was a more advanced technology than other types of bobbins found in the sewing machines' market at the time. 

Image source: Rmo Today
Janome sewing machine—basics
Before you head to the store, let's see if a basic Janome sewing machine can work for you.
Janome offers a broad choice of sewing machines for beginners. 
There is a delightful kids sewing machine called Janome Sew Mini (also known as Elna Mini).
It's recommended in this video review by Domenica from Easy Sewing for Beginners:
When choosing a sewing machine for kids, it's essential to look for: 
safety features,

portable/lightweight,

simple to use for little hands,

hand switch for consistent speed,

a real machine that will develop skills, not a toy that fakes sewing;

Image source: We All Sew
On the other hand, there are a couple of things to avoid in a sewing machine for your kid:
computerized sewing machine—hit it off with a mechanical model first, 

variable speed foot pedal,

a machine that is too big or heavy—kids prefer what they can handle, also in physical terms;
What about other cute models from the Janome kids sewing machine department?
Here's a brief list of the internet top picks:
Janome 11706 3/4 Size Hello Kitty

Janome Fastlane Basic Portable

Janome 15822 Hello Kitty Sewing

Janome 14412 Pink Hello Kitty

Janome Magnolia 7330

Janome MOD 30

Janome Arctic Crystal
Read several detailed reviews on Best Kids Sewing Machine.  

Image source: SewinGuru
However, you're here, reading an industry-related article, and it tells us—you're not a kid!
You're a sewing beginner or professional, eager to know all there is to know about the best Janome sewing machine. 
If you're at the starting point of your bumpy sewing road, you've got a Janome for you.
Experts advise getting yourself a Janome 3300 or 2032. These two early-stage models are pretty similar. 
Listen to Sooz In The Shed explaining on her YouTube channel what's up with Janome 3300:
She is not the only one to get excited about this model. It's known to be solid and able to sew many fabrics. 
On Tilly and the Buttons blog, the author takes us through her experience with Janome. 
Reviewing stage by stage, we get to notice these points of the development of her sewing skills:
J3-18 (in the US, a similar model is Janome 2212)—"buying your first sewing machine,"

Janome DKS100—"upgrading to a mid-range sewing machine,"

Janome 6600P (similar to the US model 6500P)—investing in a high-end sewing machine;
Het final thought?
"You know the saying, <The best camera is the one you have>? I reckon you can apply the same sentiment to sewing machines. Maybe you don't yet have the top-of-the-range model of your dreams, but whichever machine you have will serve you well in that it'll enable you to get on with sewing stuff!" 
Janome 3300
When it comes to a widely suggested Janome 3300 (or alternative 2032 version), it has:
12 stitches elastic knit stitches, 

4 stroke loop, 

stitch length adjustment, 

free arm, also with a twin needle,

automatic tuner, and

elastic stitches;
If you learn to sew, this elementary set is more than enough. 
But Janome hasn't monopolized the market. What about other machines for beginners?
In this comparison article, Earths Friends suggests that Brother CS6000i is the best choice to learn how to sew. 
It allegedly has all the best qualities as it's:
affordable, 

easy to use, and 

versatile; 
Have a look at other top picks in the best sewing machines models by category on the same website:
Category

The best sewing machine model

Explanation

Value

Singer Quantum Select 7258

100-stitch in a wide variety: fashion, quilting, heirloom, crafts, home, and decorative sewing,

computerized,

750 stitches per minute (SPM) are fast enough,

a ton of accessories, including 10 presser feet;

Beginners

Brother CS6000i

It's an entry-level computerized model that gives novices good directions on:

It also displays presser foot recommendations when you select a stitch.

Advanced sewers

Singer Quantum Stylist Touch

Here we come with Singer again. So why is this model ranked as the best sewing machine for intermediate and advanced sewers? 

Its ability to handle a wide variety of projects and fabrics is undoubtedly one of the reasons. It's thanks to:

full automation, 

a powerful motor, 

820+ built-in stitches, 

13 one-step buttonholes, 

the LCD screen that shows your selected stitch (including length, width, and the recommended presser foot),

stitch memory with editing, 

a presser foot sensor, 

mirror imaging and elongation, 

auto-pilot sewing, etc.;

Read another inspiring review of this model, "designed to be a glance into the future," on Do You Sew.
So in which category is Janome best at, according to the same source?
making clothes,

quilting,

heavy-duty, or

embroidery?
Janome HD3000
Janome HD3000 is believed to be the top sewing machine for heavy-duty sewing. 
Bag Buff advises watching this video before you buy the best heavy-duty sewing machine. 
He discusses the "insiders battle" Janome vs. Singer:
Why is Janome HD3000 such a top-notch pick?

Image source: Stitched in Color
Do you need to sew your heavy-fabrics projects frequently? This model will play its workhorse role like no other. 
Both beginners and advanced will benefit Janome HD3000's ease of:
use, and 

setup;
Mind that Janome HD3000 is not about computerization, bling, and shiny accessories. This mechanical model isn't nearly as feature-packed as many other machines. 
What you get is a decent set of 18 built-in stitches and a couple of automated features.
Yet, it's tough to beat its performance.

Image source: Sew Care
Let's see the complete list of pros and cons of this model:
| | |
| --- | --- |
| Pros | Cons |
| Sews quickly through multiple layers of denim, leather, and other thick fabrics | Relatively expensive ($449.00) |
| Fast sewing: 850 stitches per minute | Doesn't have a needle down feature |
| Adjustable presser foot pressure | Lacks automatic thread cutter and tension control |
| 25-year limited warranty | Fewer built-in stitches than other machines |
| Built-in needle threader | It's mechanical, meaning you have to adjust the stitch dimensions manually |
| Heavy-duty aluminum frame | |
| One-step buttonholes | |
| Seven-piece feed dog | |
Check out this inspiring black edition (BE) on Janome Life.
Your dreams will come true if you plan some innovative Star-Wars- or Batman-like 

Image source: Janome Life
When it comes to innovation, we've got another inspiring idea to share. 
Let's say you followed our instructions and bought the best machine you could find.
You have your sewings supplies and sewing machine needles. You learn to sew and come up with the most delightful garments. 
After you're done with your new fashion project—what do you do?
Hit the parties wearing it? Fill your social media feed with the cool pics of your new outfit? Give it to friends and family? 
We've got a surprise. 
Between having a garment done and showing it to the world, there is one more step.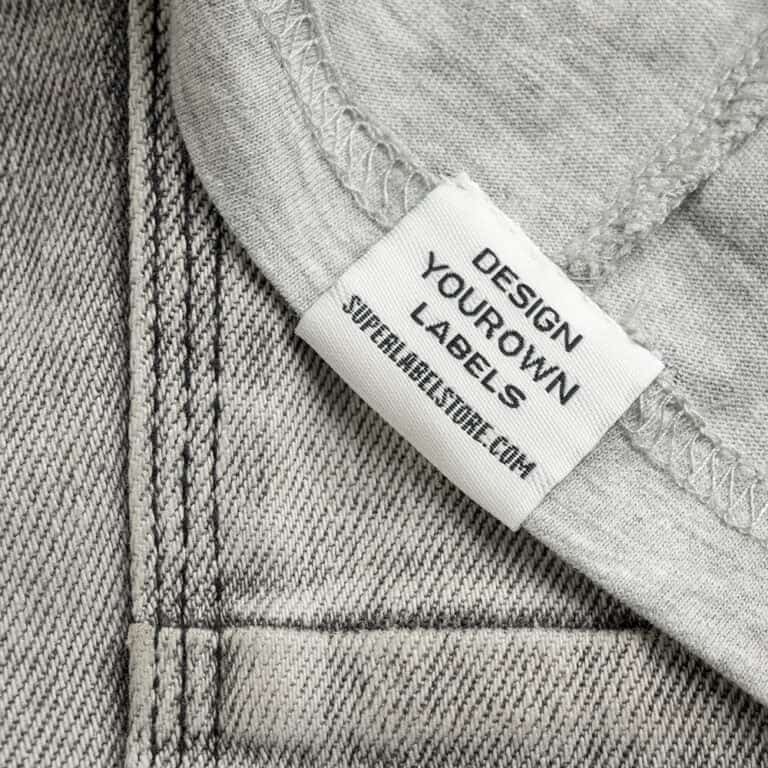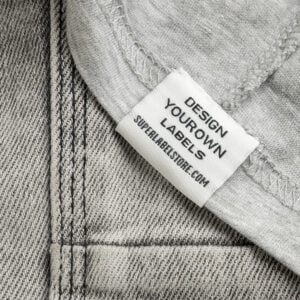 After you finish your mind-blowing garment, add a small but exceptionally significant accessory. 
Get to know different types of woven labels by Super Label Store. These tiny gadgets exude the air of professionalism that was missing. 
Check out these customized:
and add an easily achievable polished vibe to your projects.
Janome sewing machine price
Before we get to the average price, let's explore polarities.
What are the cheapest and the most expensive Janome examples? 

Image source: Sympathink
Janome 2212
Janome 2212 is a great, affordable option and the least expensive Janome model—claims Suzy from SuzyQuilts.
This sewing machine is:
lightweight, but strong, and 

easy to navigate through, especially for beginners;
Other best sewing machine models under $300?
Bernette 33​,

Brother HC1850, and

Singer 7469Q Confidence Quilter;
Read their detailed reviews on Suzy Quilts.
Here are also two videos that may appear handy if you're about to purchase new Janome sewing machines of this model.
And here, Christy Hitson explains how to thread a sewing machine Janome 2212.

Image source: Just Sewn
On the other hand, you may want to go overboard with your passions and sewing desires. 
The word "overboard" is subjective, but let's say you're willing to spend a whole lot on your new machine. Like, not what a regular person would spend. 
The most expensive Janome sewing machine models currently available on Amazon are:
Janome MC9850 sewing and embroidery machine (€1,529.00),

Janome Skyline S6 with Large Sliding Table (€1,489.00),
Read about the importance of a sewing machine table in this blog.
      3. Janome Skyline S7 (€1,759.00),
      4. Janome Skyline S9 (€2,929.00),
      5. Janome Continental M7 Professional (€3,510.00), and so on;
The question we may come to ask ourselves is: 
"Is It Worth It To Buy An Expensive Sewing Machine?"
Luckily, It's Always Autumn put some effort into responding to that one. 
Janome Skyline S5
The author was used to working on a regular, average machine model. She tried out Janome Skyline S5, a truly premium sewing machine. By "truly premium," we mean $1,449.00 on Amazon. 
In her article, she describes her experience with this fascinating model. A few thoughts below sum this adventure up:
"I knew it would be better than what I was used to, but a sewing machine's a sewing machine, right?

Wrong. As I spent a few weeks sewing with the Skyline, I realized that 90% of my sewing frustration comes from using a budget machine and that if I ever had the chance to sew on the Skyline full time, I'd likely be sewing all. the. time. (The other 10% of my sewing frustration comes from my own stupidity, in case you were wondering.)."
As the author claims, the difference between a budget sewing machine and a premium machine boils down to two points:
premium machines are much more automatic, and 

premium machines are much more customizable;

Image source: Paper Dahl
We saw the story from both ends. 
Now, which model is a good, affordable choice for an average sewer—enthusiastic but not willing to go all-in?
The article by Project Sewn says it all. 
Let's browse a couple of Janomes with their top qualities and prices revealed:
| | | |
| --- | --- | --- |
| Model | Its top quality | Approximate price |
| Janome 2212 sewing machine | Best sewing machine for beginners | $249.00  |
| Janome Magnolia 7318 sewing machine  | Best mechanical sewing machine | $349.00 |
| Janome HD3000 heavy-duty sewing machine | Best sewing machine for denim | $449.00 |
| Janome DC2013 computerized sewing machine | Best sewing machine for making shirts (read the meticulous review of this model on House of Meggs) | $499.00 |
| Janome HD1000 heavy-duty sewing machine | Best heavy duty sewing machine | $399.00 |
| Janome Memory Craft 6500P sewing machine  | Best sewing machine for advanced sewing | $650,00 |
| Janome 001DC2014 computerized sewing machine  | Most versatile sewing machine | $539.68 |
| Janome 3128 sewing machine | Best sewing machine for quilting beginners | 149,99  |
| Janome 8002D serger machine | Best sewing machine for clothing | $449.00 |
| Janome 7330 Magnolia computerized sewing machine | Best value sewing machine | $399.00 |
| Janome MOD-50 computerized sewing machine | Best sewing machine for delicate fabrics | $599.00 |
| Janome MOD-19 easy-to-use sewing machine | Best sewing machine for home business | $159.99 |
Let's sum it up with a few extra comments.
What's the best Janome sewing and embroidery machine?
On the top of the list of Janome embroidery sewing machine models, there are:
Janome HMC 9850 Sewing and Embroidery Machine

Janome Horizon Memory Craft 12000 Sewing and Embroidery Machine 

Janome Horizon Memory Craft 14000 Sewing and Embroidery Machine 
By the way, why do you need an embroidery machine?
Using the best embroidery sewing machine will simply save you time. Creating stitched pictures framed hanging on the walls at our grandmother's house took her weeks, if not months. 
Nowadays, we've got all that's needed to master and quicken this process:
computerized machines, and 

downloadable patterns;
According to Good House Keeping, the first-class embroidery sewing machine on the Janome shelf currently is the Janome MB-7 Seven-Needle embroidery machine.
As you expect, its price is also high-end, $6,599.00.  

Image source: Kimberly Einmo
Janome only-embroidery machines that top the lists are:
Janome Memory Craft 400E Embroidery Only Machine,

Janome Memory Craft 500E Embroidery Machine,

Janome MB-7S Multi-Needle Embroidery Machine, 

Janome MB-4S Multi-Needle Embroidery Machine; 
Janome machines are generally known as workhorses. 
If you pay some attention to their well-being, they will last you a lifetime.
Investing in quality is never a bad idea!
These machines also bring many valuable features, probably more than any other machine in the market. 
One of Janome's drawbacks is that accessories for these machines can be expensive. Again, it's the quality that you buy—and it fully compensates for the price.
"Another important fact to take into account with Janome models is that embroidery areas and hoops are always larger than those from any other brand."
—we learn from Sewing Crafter. 
      2. What's the best Janome sewing machine quilt machine?
When it comes to the Janome quilting sewing machine, they advised quilting beginners to pick the Janome 3128 sewing machine.  
From this short Janome 3128 Sewing Machine Review and Buyer's Guide by Keile Haley, you can get your first impressions of using his model:
On SewOrbit, the authors suggest:
"If you're looking for a good quilting sewing machine, we recommend the Janome MC-6300P. With its extension table, you will have an easier time working on large quilt projects without sacrificing performance."
When you're looking for the best sewing machine for quilting, these points are valuable and worth considering: 
it helps you easily make a ¼ " seam allowance,

it includes ¼ " presser foot,

it comes with a seam allowance guide,

it includes an extension table,

it's able to sew multiple thick fabric layers,

presser foot lifts extra high,

there's a significant open space under the free arm;
Another choice made by experts, for the best Janome quilting sewing machine is Janome Jem Gold 660.
This portable (also read about a handheld sewing machine category) is lightweight enough to carry to your quilting class!
Here's what we read on the Best Kids Sewing Machine website says about this model:
"Janome Jem Gold is lightweight, but don't let its light weight fool you. This machine sews like a champ! It doesn't have all the bells and whistles of the computerized machine, but it does quilting beautifully. This isn't a machine for heavy-duty sewing, but it sews smoothly and is good quality at a reasonable price."
In short, it has all that it takes:
lightweight,

a one-hand thread cutter.

free arm,

extension table,

¼ " seam footer,

Automatic needle threader;

Image source: Quality Sewing
You may also want to discover another list of quilting models. 
Sewing Forest shared the "7 Best Janome Sewing Machine for Quilting" article. It's worth having a look at the list they prepared:
Janome 2212 Sewing Machine Includes Exclusive Bonus Bundle

Janome HD3000 Heavy-Duty

Janome Arctic Crystal with Interior Metal Frame

Janome JW8100 Computerized Sewing Machine

Janome 3160QDC Computerized Sewing Machine

Janome Magnolia 7318 Sewing Machine

Janome 4120QDC Computerized Sewing Machine
How do they sum the whole experience up?
"After thorough research and user analysis, the Janome 2212 packs most of the features with a reasonable price tag."
Where to buy Janome sewing machines?
We know "which" and "how much"; the question that remains is "where?".
Janome is a globally recognized brand.
Over time, it has expanded into over 100 countries around the world. 
Contact a retail distributor if you want to purchase a sewing machine, parts, accessories, or manuals. Do the same with issues regarding sewing machine repair. 
Janome distribution occurs through a retail sales channel.
The brand's global website shares information about distribution points. 

Image source: A Quilting Life
For a real personal story with Janome, read this KayaJoyDesigns blog.
If you're looking for a leather sewing machine or industrial sewing machine, these blogs will help.
Don't forget that buying a sewing machine is not it! You still have to care about it when you use it. 
How to take care of a Janome sewing machine?
Here are a few handy tips:
Get to know your needles and fabrics
Note when to replace your needles. Using dull and worn needles can damage not only your items but also your machine. Replace the needles in a frequency depending on the type of fabric you use most often. For example, thicker fabrics affect needle strength and sharpness faster. Failing to research and learn all about sewings supplies for your machine will cost you time and money. 

Image source: Blog Cotton and Flax
Protect your machine from dirt
Do you know these sneaky, tiny cracks and openings? They are for dust and dirt what a favorite night bar is for you!
Janome sewing machines are designed to last. Yet, the less they are bombarded with pollutants, the less you are bound to pay these repair fees.
Keep it safe and keep it covered!
Clean it
Even if your Janome sewing machine is often covered, it would still appreciate cleaning regularly.  
It gets a little dirty every time you are working on your projects. 
You know the equation: Little dirty plus little dirty makes very dirty.
Don't forget dusting out all the minor cracks and crannies where bits of string, fabric, or other foreign elements can get lodged.
Read more about it on Project Sewn.
Oil if necessary
Learn when and how much oiling your machine needs before you jump into heavy lubrication.
It should be neither too much nor too little. 
A plain, thorough wipedown may be enough for many models. 
Oiling your machine has two goals:
keeps it running smoothly, and 

helps to prevent threads from breaking as often. 
Oil a recently cleaned machine only. Imagine putting oils or lotions on your body before a shower.