Discovering How to Sew a Mitered Corner Can be a Smooth Ride. Let's Share Experiences!
Before we answer "how to sew a mitered corner," let's discover what this invention refers to. 
A mitered corner is a neat way of finishing the corner of a fabric edge. By "neat way," we mean no bulk when we turn the hem under. 
When a double-fold hem goes around a corner, the corners can get bulky because of layers hidden underneath—explains Orange Betty. 
What does a mitered corner do? First, it eliminates the bulk and provides a refined finish.
This quick, beginner-level procedure will turn your outfit or accessory into a polished and professional one.
Trust us; you don't want to miss having this empowering skill in your sewing repertoire.

Image source: Positively Splendid
What else will take your sewing project from average to pro?
The idea of enhancing your self-made garments with customized:
derives from the assumption that the (sewing) devil is in the details. 
Skillfully cared-for details make an average item become a high-end accessory.  
Luckily, the equation is as simple as its execution. 
So why not make the experience of creating your own outfits even more professional with just a click?
You don't have to be a well-known brand or even a start-up to order your own woven labels by Super Label Store. 
You can be a DIY home-based sewing enthusiast eager to make their projects thrive. 
Use configurators on the Super Label Store website and level up your sewing satisfaction.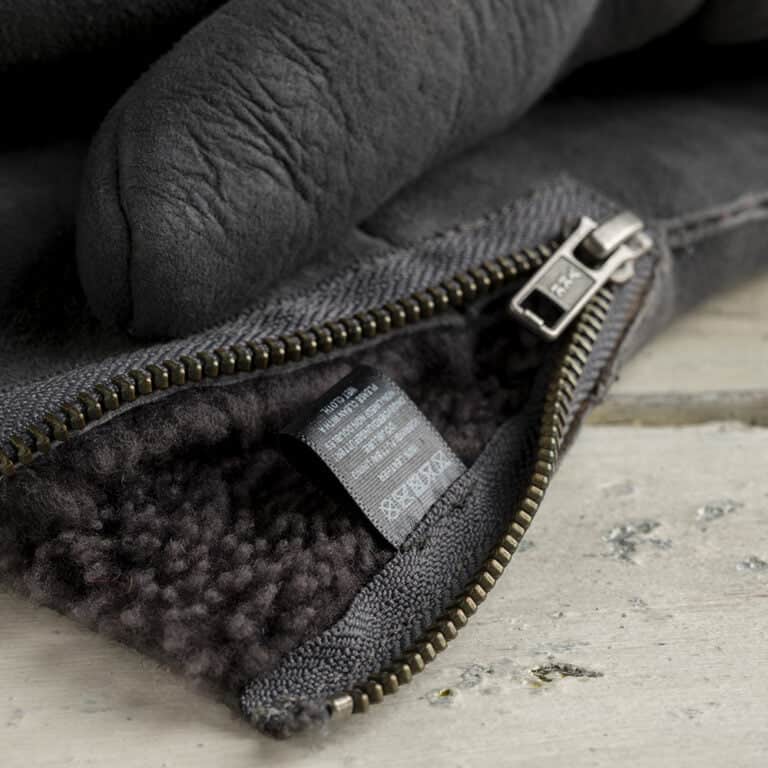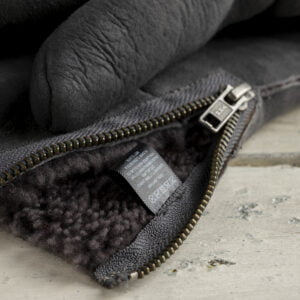 How to sew neat corners?
Now, let's get our hands-on experience with sewing. And corners.
According to Doina Alexei, you may have to sew a corner seam in the dressmaking process surprisingly often. 
There are:
outer corner seam,

inner corner seam,

an inner corner sewed to an outer corner edge,

90-degree angles (according to

Treasurie

classification),

sharp corners,

extra narrow corners (points),

mitered corners;
In this article, we're focusing on the latter, probably the most high-end, broadly known way to sew a corner.
Amy from Positively Splendid used to be—as she claims—"intimidated" by mitered corners. It was before she got to know the technique inside out. Now, it's your turn! 
Mitered corners method is perfect for making:
cloth napkins, 

tea towels,

quilts,

curtains, 

wrap tops,

blankets,  

burp cloths,

other baby essentials,

cardigan hems, and many more;
"If it's square, you can miter it!"
—claims Elizabeth Made This. 
Having mastered mitered corners technique, you can elevate your sewing projects in half to one hour. 

Image source: Blog.Fabrics-Store
In the next paragraph, we'll go through the mitered corner napkin project with a bit of help from:
"Once you practice this technique a couple of times, you'll never want to go back to lumpy hems!"
—as claims the latter of them, Elizabeth Sew This.
Isn't it a motivating beginning?

Image source: Orange Betty
To learn to sew also other practical techniques with Super Label Store, have a look at these blogs:
How to sew a mitered corner?
To start our adventure all relaxed, let's watch a video. 
After all, we're learning how to sew corners, not how to operate on an open heart. (Yet, being poetic, sewing clothes is indeed a kind of open-heart-operation experience!)
There is a great deal of tutorial sewing mitered corners online. 
Jean and Colleen in "Sew Easy: Mitered Corners" on Fons & Porter's YouTube channel is one of them. 
They are a pretty relaxed and skillful duo, aren't they? 
Let's prepare to work and make our first project with mitered corners happen!

Image source: Advisor
Mitered corners sewing: Preparation
What to get equipped with, and what are the first steps before we grab sewing supplies and start doing the job?
Blog.Fabrics-Store directs our attention to the preparation phase. We all know the importance of foreplay, don't we?
Here's what you need to have to get your creative mitered-corners juices flowing. According to Positively Splendid:
fabric piece or a garment (discover

types of fabric

),

iron,

seam gauge,

marking pen,

shears,

coordinating thread,

sewing machine;
Check also other handy must-have sewing tools. 

Image source: Muller & Sohn
Here is what to do before you begin sewing mitered corners on the napkin:
If you are creating an item from scratch, get to know how much seam allowance you need to add from the pattern. Then, add the total hem allowance needed before cutting the fabric.
Napkin has a sustainable quality. Not only is it indefinitely reusable, but also we can make it from almost everything. 
Read about the relationship between environment and fashion. Discover also fascinating ways to upcycle fabric scraps.
Prewash your fabric to avoid shrinkage. Do it especially if you're working on sensitive material, such as linen. 
Check this Master Class on linen if you're dealing with this capricious queen of fabrics. 

Image source: Epic Linen
Iron the fabric to make it easier to work with.
These seemingly trivial actions can be deal-breakers when the sewing process unfolds. 
Just do it real quick before we move forward.  

Image source: Martha Stewart
Mitered corners sewing: Steps
A miter is a relatively simple technique used to finish the 90-degree corners of items. It was conceived to reduce bulk and create attractive flat hems.
This intervention makes an actual difference in the finished look of the garment. Or something as simple as a napkin. 
Everyone—from passionate to mildly interested in excelling at sewing—will eventually reach out for this method. So whether you need it now, let's get this step-by-step guide rolling! 
First, look at these Orange Bettie's tips on creating mitered corners on a double-fold hem:
| | | |
| --- | --- | --- |
| No. | What to do | Extra tip |
| 1. | Press a double-fold hem around all edges of your fabric.   | First, press around ¼"–½" to the wrong side of the fabric.  |
| 2. | Press the same amount of fabric on the wrong side again, enclosing the raw edge of the fabric into the fold. | Do you know what the key to perfect mitering is? It's the action of ironing in the crease after having folded the fabric. Later on, these creases will serve as guides for creating the mitered corners. The more solid they are, the better. |
| 3. | When you get to a corner where the hems overlap, unfold the hem on one side. | Do it while you press the hem on the other side. |
| 4. | Now, you've got your double-fold hem pressed in.  | It's time to miter corners.  |
Keep in mind that you don't have to follow the size instructions given in that guide. 
You can make mitered corners of any size. 
Their diameter depends on:
the project, 

the type of item you're working on, and 

your preferences;

Image source: Positively Splendid
Let's get to the second part of our in-house production of mitered corners. 
No.
What to do
Extra tip

5. 

Open out the double-fold hem at one corner.  

You'll see two sets of creases intersecting. These intersecting lines make four squares. 

6. 

Cut off the corner at the tip of the first square. (see image above)

Fold the cut edge over at the tip of the remaining square.

7. 

Fold the long edges over on their original creases. Then, fold the raw edge over and then over again.

When you fold the edge in for the second time, you'll see a diagonal line at the corner. 

Raw edges are now all turned under.

8.

Pin into place with a pin or fabric clip.

You can read about sewing pins here.
Now, you've got your pins in place so that you can sew!
Blog.Fabrics-Store advises edge stitching around all four sides, backstitching at the beginning and end of the seam. 
Read here about sewing stitches and types of seams. 
After you do that, your napkin with mitered corners is ready!
Do you prefer to use a marking pen instead of following creases as guiding lines? Then check the Blog.Fabrics-Store for instruction on at what point and how to do it. 
We will usually use the marking pen to trace the two pressed lines along each adjoining edge, forming a hashmark where the lines intersect. (Positively Splendid)

Image source: Blog.Fabrics-Store
The two descriptions above on how to sew neat corners differ. So check both Orange Bettie and Blog.Fabrics-Store to explore all the possibilities. 
And here is another mitered corner napkin video tutorial! "How to sew mitered corner napkins using scrap fabric," by Beth from Sew DIY:
Read the story of a napkin with mitered corners described in five concise steps below:
(These instructions are for a finished napkin size of 16" square. For this one, you need to cut your fabric 19" and use a hem allowance of 1.5" on each side.)

Image source: SewDIY
First, fold and press all raw edges .5″ to the wrong side. Fold and press again 1" to the wrong side.  

Unfold the second fold. Using a temporary marking pen, mark 2″ from each corner and draw a connecting line. Repeat for all four corners. 
If your second fold is not 1", mark points two times the length of your second fold measurement.
Fold fabric right sides together and stitch across the corner along the marked line. Repeat for all four corners. 

Image source: The Seaman Mom
Trim the corners and press the seam open. 
Finger press it first, and if you have some more sophisticated tools, now, it's time to take them out of the closet! 
If you own a tailor's clapper with a pointy end, it will work fantastic for pressing these tiny seams from the inside. 
After you flip the napkin to the right side, take a blunt tool to puck its corner out. It can be anything from a small pencil to a Chinese chopstick. Preferably not a pair of sewing scissors—we're done with cuts at this point of the napkin tale. 

Image source: The Seaman Mom
Press the napkin and hold the hem in place with a few pins. 
There is a lot of pressing along the way. So don't overlook the importance of iron for this project to work well.
Topstitch using a:
straight stitch, or 

decorative stitch;

Image source: Pinterest
We wouldn't be ourselves if we didn't give you a few alternatives. 
Here comes Elizabeth Made This and Treasurie with three various ways to sew a mitered corner:
| | | | |
| --- | --- | --- | --- |
| Type  | Where to read about it | Description | Extra tips |
| double-fold mitered corner | | It's the most typical mitered corner. You can use it for various items, from knits to linen napkins to tablecloths. | We already went through it in the previous paragraphs. |
| The trim-first way to mitered corner glory | | It's the author's go-to way to miter a hem on knits. In this method, you trim first. Then double fold and press your hem to form the corner.  | For the remaining steps, check the website. |
| mitered corner sewed by hand | | Sewing a miter by hand is intuitive and gives you ultimate control. You don't risk moments of inattention or automated situations unrolling too fast.  | For machine-, versus hand-stitching discussion, reach out to Robes de Coeur.  |
| mitered corners with a folded corner | | A folded mitered corner is perfect for projects that need sharp, neat corners. | The narrow hem has an opening on the diagonal of the corner. |
Are you looking forward to getting to know more types? 
Below, we present two more typical methods to sew a mitered corner but remember: You are limited only by your imagination.
Type 
Where to read about it
Description
Extra tips

mitered corner with a sewn corner

This design follows the same principles as those above. Stitching across the corner makes the difference here. 

This method works better for a wider hem.

The wide hem has the diagonal sewn shut.

mitered corner with bias tape

Sewing a mitered corner with a  double-fold bias tape usually takes a bit longer. 

This technique is perfect for when you want a pop of color on the edge.

Consider making your own bias if you want a patterned border.