Embroidery is the craft of decorating fabric or other materials using a needle or embroidery sewing machine to apply thread or yarn.
As lightly as the word "embroidery" sounds, there are many topics behind it to discover. We're happy to tackle them with you in the article below.
Embroidery can be a whole lot of fun! Just think about placing it on:
pillow cover (also read

how to make a pillow cover in 15-30 minutes

),

fancy pins and patches attached to a denim jacket,

sweet little pincushions,

T-shirts (who is curious

how to make t-shirts

at home?), 

linen bookmarks,

napkins with names,

no-sew drawstring bag,

shoes, 

glasses case (you have never thought about it, have you?),

leather card case,

scissor fob (read what scissor fobs are on

Stitching Space

),

jeans, and others!
Are you looking for more inspiration? Read "19 Fun Ways to Use Embroidery" on The Spruce Crafts and browse our embroidery ideas on Super Label Store. 
Embroidery on garments and fabrics can be an absolute blast. So, without further ado, let's find out how to make our embroidery imagination see the light of day! 
Embroidery machine—pick your model
If you do hand embroidery, you need a unique set of hacks, different from those used for embroidering with an embroidery machine. 
Check out these "6 Tips for Choosing the Right, Hand Embroidery Fabric" on Craftsy and see how to create embroidery flowers:
If you're into 
look for flower embroidery pattern ideas online. DIYs is one excellent source of free embroidery designs.

Image source: Creative Artworks Blog
But if you're not into hand embroidery, you'll want to look for the most suitable embroidery machine for your projects.
Depending on your work style, the types of clothes you make, and the types of fabric you use, you'll approach the embroidery machine purchase differently. 
Luckily, we're here to help you out and dispel any doubts! 
In the paragraphs below, we will 
have a quick look at the embroidery machine models available on the market,

find out where to get them from, and finally, 

discover how much is the embroidery machine;
Ready to give it a try?

Image source: The Adair Group
Do you actually need to buy an embroidery machine if you have a regular one?
While embroidering on a regular sewing machine is doable, your embroidery patterns may not look as pretty and neat as you would like. On the other hand, a special embroidery machine has all that it takes to make your projects stand out. 
Another way to distinguish your garments or other textile undertakings is by boosting their professional feel with 
care labels

, and/or
By using an easy configurator on the Super Label Store website, you can either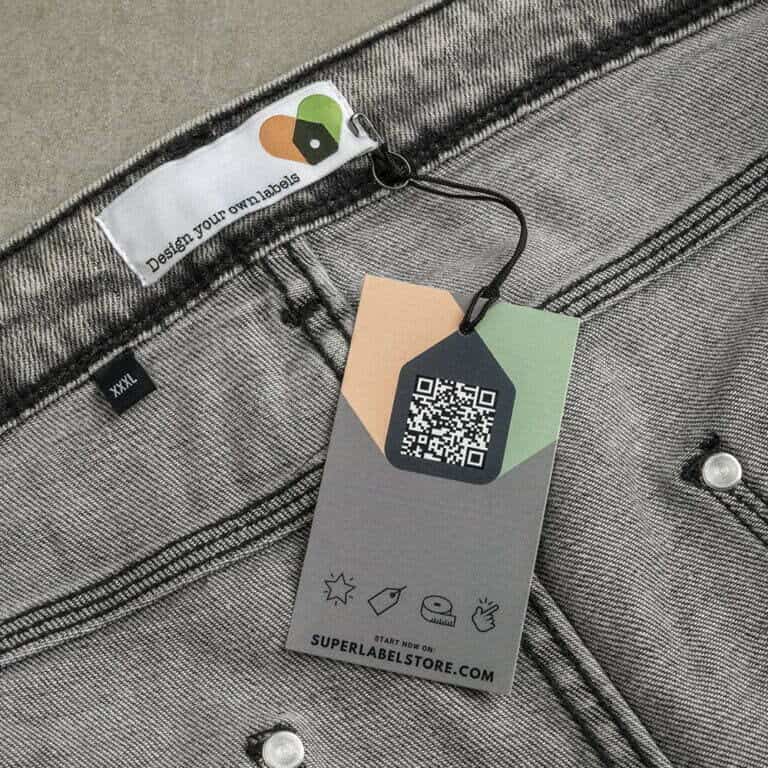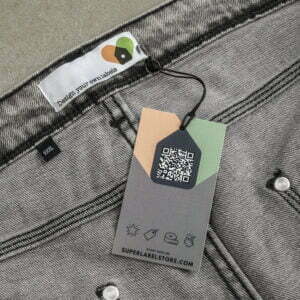 Buy embroidery machine
Let's say you've decided to get yourself an embroidery machine, and nothing can stop you now. So what is the next step?
Whether you do artistic embroidery on canvas or play around with other embroidery fabrics for your DIY garments, you'll need an embroidery machine, if you don't want to embroider by hand. The Design Cart explains shortly and clearly what are the differences between these two possibilities:
Hand embroidery
Machine embroidery
Value

Greater value, more sentimental; hand embroidery is time-consuming and requires craft and artistry;

Less value—mass-produced; commonly used rayon (is popular, comes in hundreds of varying shades, and has a smooth and soft texture but will fade with time), polyester (a tough and reliable thread), or metallic threads give a somehow artificial look; a three-dimensional look is hard to achieve in machine embroidery;

Stitching process

Allows for a variety of stitches, thread, and fabrics (read about the

types of cotton fabric

)—every work is unique;

Designs are uniform; each piece is identical when stitching multiple items; threads cannot be divided as in a hand embroidery machine;

How it's created

Execution depends on a crafter's skills; hand embroidery begins by stretching the fabric on a wooden or plastic hoop. Then, the crafter chooses needles and threads and creates their project. It takes time and practice to perfect stitches but brings great satisfaction.

Computer-generated—pre-made patterns are imputed into a computer program that controls the stitching on the embroidery machine; the computer pattern dictates how the ultimate effect looks; results don't have a personal feel but look professional.

Experience required

Performance depends on a crafter's experience; visit

Sublime Stitching

for helpful hand embroidery tutorials. 

No previous embroidery experience is needed. Beginners can just get a small embroidery machine and let it do the rest. Pick what you want to embroider and select colors that you like.
What's unique about each of these options?
Cotton or silk threads used for hand embroidery feature extraordinary smoothness and sheen, lending to the beautiful shading. Moreover, more detail is achieved thanks to the various thicknesses of the threads;
On the other hand, we have machine embroidery. This type of embroidery produces more professional-looking work that can be performed in a short time. There is a broad selection of designs available. Click on the embroidery library to learn where to find precious materials for your embroidery adventure. 
So which one is better—hand embroidery or machine embroidery? Each type has its place and purpose. Your choice will depend on your end goal and work style.

Image source: Sparkle Shiny Love
If you're still wondering if embroidery is for you, mind that even the smallest embroidery detail adds value to all types of everyday items! So maybe it's worth the effort?
You'll find a neat manual on "Embroidery Placement—Where to embroider on clothes, accessories, and linen" on Sew Guide. Read how and where to place embroidery designs on:
formal shirts,

t-shirts,

jackets,

ties,

blouses,

dresses and skirts,

socks,

bags, 

household linen,

bath linen, 

handkerchiefs;

Image source: Pinterest
Despite its numerous advantages, let's say you're not into hand embroidery. Then, you'll start looking for a personal embroidery machine. 
Here are some home embroidery machine options worth considering (by Quilters Review) and several advantages that you may find exciting:
Name embroidery machine
What's great about it?

Brother PE800 Embroidery Machine 

Read our take on the Brother embroidery machine.

Best value #1

built-in memory (virtually unlimited designs),

best mid-priced embroidery machine,

easy to use;

Brother SE1900 Sewing and Embroidery Machine

Best value #2

you can use it for sewing, embroidery, and quilting,

large embroidery area,

allows for free-motion sewing;

Brother SE600 Embroidery Sewing Machine

Best budget

103 stitches to select from, including feathers, stars, hearts, waves, decorative scrolls, standard and decorative stitches,

large LED display—change settings in a breeze,

computerized model suitable for newbies;

Janome Horizon Memory Craft 12000 Embroidery and Sewing Machine

Best overall

10 LED lights for a bright workspace,

dozens of accessories such as blind hem foot G, darning foot, quilting guide bar, knee lifter, free motion quilting closed-toe foot, embroidery foot, 2 hoops, zig-zag foot, rolled hem foot, and many others,

hundreds of built-in sewing stitches and design patterns;
There are far more pros to the embroidery machines listed above. Check them out on Quilters Review.
Yet, these embroidery appliances also have several cons. 
Some of these machines may appear big and bulky, may have tension issues, or have a too-small embroidery area. In some cases, monograms don't feature the best quality. Other machines may not be compatible with other hoop sizes, etc. 
Make sure that you're aware of both pros and drawbacks of the machine you're going to buy. It will save you unnecessary distress later. 

Image source: PickSewing
Find the full descriptions on Quilters Review and keep reading! We have a few more exciting embroidery machine models to examine: 
Name embroidery machine
What's great about it?

Janome Horizon MC9900 Sewing and Embroidery Machine

Best value #3

editing functions, such as flip, resize, combine, arc, duplicate, group, zoom, drag & drop, trace;

large work area,

over 150 built-in embroidery designs and 200 built-in stitches;

Brother PE535 Embroidery Machine

Best value #4

easy to change individual thread colors,

LCD makes it easy to navigate options,

users of all levels will be able to use this one effortlessly;

Brother PE550D Embroidery Machine

Best value #5

comes with superb Disney-themed pattern embroidery designs,

125 built-in embroidery designs,

you can add an endless amount of designs;

Brother SE400 Sewing and Embroidery Machine

Best value #6

offers both embroidery and sewing functionalities,

brightly lit workspace,

automatic thread cutting;
Are you excited to see all these sophisticated options? It will be great to learn how to use them!
Read this article by Martha Stewart to tackle four steps to kick off your embroidery project:
adjust and secure parts,

insert an embroidery needle, 

setup fabric and embroidery thread,

embroider your fabric;
It seems simple, doesn't it?
Here is the last batch of the embroidery machine models that Quilters Review suggests considering for your house crafting passion or embroidery business:
Name embroidery machine
What's great about it?

Brother PE770 5″ x 7″ Embroidery Only Machine

Best value #7

large stitch area (5 x 7 inches),

easy to thread and use,

over 100 built-in embroidery designs;

Brother LB6800PRW Project Runway Embroidery Machine

Best value #8

features both sewing and embroidery functionalities,

great for beginners and crafters on a budget,

has design editing options such as changing the size, mirroring, and rotating;

EverSewn Hero Sewing Embroidery Machine

Best value #9

fast sewing speed (850 stitches per minute),

hundreds of stitches,

large stitching area;
Keep in mind that we mention only some of the advantages of these machines, and no drawbacks. For more elaborate descriptions go to Quilters Review. 
Speaking of beginners, on Her Embroidery you'll find the following "10 Best Embroidery Machines for Beginners in 2022—A Review":
Brother PE770,

Janome Memory Craft 400E,

Singer Legacy SE300,

Brother PE550D,

Brother PE800,

Janome MB-4N 4 Needle,

Brother SE1900,

Janome Memory Craft 500E Embroidery,

Brother PE535,

Brother SE600;
Any of them catch your attention? Explore the topic of embroidery for beginners explained gracefully by Cutesy Crafts. It's a great source of information organized as lessons:
5 Essential Hand Embroidery Supplies,

Best Embroidery Fabric,

Beginner Embroidery Tips,

Beginner Embroidery Patterns,

How to Transfer an Embroidery Pattern,

Embroidery Stitches;

Image source: EverSewn
According to sewing experts at Good Housekeeping, it's a good idea to review the following exciting options when you decide to kick-start your embroidery adventure:
Brother SE1900 Sewing and Embroidery Machine—Best Overall Embroidery Machine
This one works both as an embroidery and sewing machine. 
It's easy to use thanks to its simple controls and accessories included in the set (tackle embroidery supplies with us). 
This Brother is lightweight (22 pounds) and features a large 5 x 7-inch embroidery area able to accommodate a broader range of design sizes. 
It's a single needle machine—its automatic threader makes it easy to switch the color when prompted. 
Brother SE1900 Sewing and Embroidery Machine offers 138 built-in designs and 240 stitches. Your custom designs are easy to upload via a USB port. 

Image source: Sewing Pattern Review
      2. Brother SE600 Sewing Machine—Best Value Embroidery Machine,
Brother SE600 Sewing Machine has a relatively smaller, 4 x 4-inch embroidery area. That's only one drawback among its many advantages, such as 
easy-to-follow controls, 

variable speed settings, and 

affordable price (around $500). 
This machine is suitable for home embroidery and is great for beginners. Are you a beginner trying out embroidery stitches? Then check the video "Embroidery for beginners | TOP 10 stitches!" by LoveCrafts:
Brother SE600 Sewing Machine has free-motion sewing capabilities, a clear LCD screen, and an easy drop-in bobbin. 
Use its 80 built-in excellent designs or utilize a USB port to upload custom images. 

Image source: Silhouette School Blog
      3. Janome MB-7 Seven-Needle Embroidery Machine—Best Embroidery Machine for Home Business,
We've discussed the Janome sewing machine on our blog, but this model does embroidery only. While this narrow specialization may sound like an advantage to some crafters who do home embroidery, the lack of sewing capabilities of the MB-7 Seven-Needle Embroidery Machine can also become bothersome. It means that your sewing room organization will have to include at least two machines:
the first one, for regular sewing to create your projects from scratch, 

the second one to do amazing embroidery;

Image source: Sewing Parts Online
This multi-needle embroidery machine from Janome is worth the investment—confirms Good Housekeeping. With Janome MB-7 Seven-Needle Embroidery Machine, you get
accessories included, such as storage and an embroidery table,

large LCD screen,

USB port to upload designs,

independent bobbin winder, which allows you to wind bobbins while the machine is embroidering, 

bright LED lights;
A maximum embroidery size is 9.4 x 7.9 inches to smoothly accommodate various design styles. You can thread the seven needle heads in advance for quicker embroidery speeds.
Read more about Janome MB-7 Seven-Needle Embroidery Machine on Sewing Insight. 

Image source: Sewing Insight
The question is: Why does one embroidery machine have one needle, and the other one has even seven of them?
There are four types of embroidery machines:
single needle embroidery machines (they cost between 800 and 4000$)

sewing machines with an embroidery module or combined sewing/embroidery machines,

multi-needle semi-professional embroidery machines (with 4-10 needles),

multi-needle professional embroidery machines (9-16 needles);
(read more on Edu Tech Wiki)
With single embroidery machines, you can only use one color at a time. Multi-needle machines can hold multiple colors—explains Good Housekeeping.

Image source: Pinterest
Most embroidery and sewing machine combos are single needle machines. We tackle this category in our embroidery sewing machine article. You can still make designs with multiple colors on these machines, but you'll have to change the embroidery thread each time. 
On the other hand, multi-needle machines will hold the different thread colors simultaneously. It means you won't have to change them manually. It's easy to guess that it also fastens embroidery speeds.
However, with all the advantages of multi-needle machines, it's worth mentioning that these models are more expensive. We'll discuss the price issue in the next paragraph.
Tackle embroidery thread, embroidery needle, and embroidery floss to better understand these embroidery tools and accessories. You may also find that an embroidery kit is handy to have around. 
      4. Bernette B79 Sewing and Embroidery Machine—Best Embroidery Machine for Designs;
Bernette B79 Sewing and Embroidery Machine is an elegant and modern choice with a vast extension table. 
If you fancy free-motion sewing, be aware that this model doesn't feature such capabilities. Yet, think about the largest hoop size, at 10 x 6.3 inches, which it's more than ready to accommodate major embroidery designs. Learn about embroidery hoop here.
With Bernette B79 Sewing and Embroidery Machine, you'll get introduced to some innovative features such as 
tie-off (no need to backstitch), and 

thread cutting that you can program to happen automatically;
Making embroidery and sewing projects is easy with this Bernette (we mention the name among other sewing machine brands on our blog) with its impressive 1,000 stitches per minute speed.  
To boost your creativity to the maximum, with B79, you get
208 embroidery designs,

500 stitches, and 

7 embroidery alphabets built-in, as well as

the embroidery software with hundreds more designs that you can upload via USB; 
Read if Kat from Kat Makes enjoys her new Bernette B79 Sewing and Embroidery Machine.

Image source: Kat Makes
Check out these "8 Best Sewing and Embroidery Machines" to discover more possibilities for a suitable purchase:
Out of all these options, nowadays, probably the most popular one is the digital embroidery sewing machine.
Digital embroidery machine is equipped with a digital embroidery software that converts a digital image into a stitch pattern. Such a graphics software makes conceptualizing and designing a detailed image run smoothly. It would be too complicated to stitch these designs manually.

Image source: Think Pro
Where to buy an embroidery machine?
Now that you know plenty of embroidery machine models, let's see where to buy them.
As with other sewing, quilting, and embroidery appliances, you can always reach out to dealers directly. Otherwise, have a look at dedicated websites, such as Sewing Machine Plus, Sewing Machines, and others.
There is also a bunch of non-specialized online retail sites that sell embroidery machines, such as:
Amazon which represents 47% of e-commerce in the United States,

Walmart (we mentioned

Walmart sewing machine

here), or

Etsy;

Image source: Digitizing Made Easy
How much is an embroidery machine?
Experts from Colman and Company claim that embroidery can end up being a very profitable business. 
One reason is that the cost of embroidery supplies is relatively low compared with the possibly magnificent outcome of your work (which customers want to pay for).
Embroidery machine can cost from around 500 to $4000, depending on its sophistication and professionalism. 
In fact, since the embroidery printing machine price varies greatly, the answer to "How much is an embroidery machine?" is pretty complex and depends on many factors. 

Image source: Pinterest
Embroidery machines are expensive. If you go for a second-hand, old-technology embroidery machine, you may be lucky enough to pay even less than $100. Look for such occasions in person at a garage sale or online on Craigslist.
Another idea is to purchase a new embroidery machine with the price ranging from $400 to over $20,000 for a multi-needle or multi-head embroidery machine. 
Keep in mind that the price of a specific machine can even vary even from month to month, given all the sales, promotions, new models coming out and old models becoming outdated.  

Image source: Cleveland
Let's walk you through the range of prices for different machines and features typical for each budget with Sewing Machine Fun. 
Which factors can influence the cost of an embroidery machine?
Type of embroidery machine
Cost will vary depending on if we're looking for a home embroidery machine to be used by a hobbyist, an electronic embroidery machine for a home-based embroidery business, or an embroidery machine for an industrial embroidery business. 
Single-needle embroidery machines have only one needle and are the least expensive ones. They are the most common among embroidery hobbyists at home.
Most single-needle embroidery machines are flatbed—the embroidery surface is flat and you need to isolate the item to be embroidered in a single layer.
Embroidery machines with a free arm create an open space under the embroidery area, allowing extra layers to hang underneath in free space. With this mechanism, embroidering pockets, shirts, onesies, and other tubular items is much easier. 
Crafter who uses this type of machine has to switch threads at each color change manually. 
Also, the maximum stitching speed is lower than in most commercial embroidery machines. 
One of the least expensive single-needle machines (the Brother PE535) costs around $350, while the more expensive, still single-needle, but large-hoop embroidery machines can cost $10,000 or more. 

Image source: Blog Hatch Embroidery
Multi-needle, single-head embroidery machines significantly widen the range of your embroidery possibilities, which makes them well-suited for embroidery business owners.
These embroidery machines have from 4 to 18+ needles.
The most basic multi-needle embroidery machines (check out the Janome MB-4S series) start around $5,000. Each extra needle in the set will cost around an extra $1000 or more.
This type of machine is tailored especially for embroidering circular items. They have a tubular free arm that smartly holds excess fabric out of the way, liberating the embroidery space. 
Thanks to multiple needles, you don't have to change threads after every color change, because the machine does it fast and automatically. 

Image source: Unley Sewing
Multi-head, multi-needle embroidery machines are industrial machines, commonly used in factories and other bulk-production industrial applications. No wonder they require extreme efficiency. 
Here, you don't set up a one multi-needle machine and reset it after embroidery is done; Instead, you go down the line of these machines, set up embroidery blanks and embroider the same design on each. 
This type is the most expensive. The cost increases with the number of heads.  
      2. Hoop size
Another factor that influences the cost of an embroidery machine is something as simple as the size of a hoop. 
It's easy to guess that the larger the hoop, or embroidery area, of an embroidery machine, the more expensive it becomes. This rule applies especially to home-based embroidery machines. 
Typically, a small embroidery machine with 4″x4″ hoops (for instance, Brother PE535, SE600, or SE625) is the least expensive. Its price will range from $350 to $650, which can also depend on the 
stock, 

retailer, and 

time of year (consider Christmas sales, etc.).
A bigger, 5″x7″ hoop will boost the price by several hundred dollars. Some affordable options from this range are the Brother PE800 or Brother SE1900.
New embroidery machines with the largest hoop can cost even 5 figures—noticed Sewing Machine Fun. 

Image source: Gur Sewing Machines
      3. Embroidery only vs. combo
Some machines that are designed and recommended for embroidery can also sew. Others not.  
To get familiar with the embroidery sewing machine topic, check out our Super Label Store blog. 
If you work on your DIY projects at home, you'll probably prefer to hold only one machine in the limited space of your sewing room (having two functions in one machine saves space). 
However, expect to pay more for a combination machine than for a sewing only or embroidery only machine. 
Combination machines have many great features but can cost up to double the price of the embroidery-only machine. 

Image source: We All Sew 
Added features
This one is easy—the more features the machine has, the more expensive it becomes.
Some features that can correlate with a price increase are:
embroidery speed (from 400 stitches per minute for the most basic examples to over 1,000 spm in commercial machines),

automatic thread cutting at the end of thread color,

automatic jump stitch trimming,

extra built-in designs, such as Disney or trademarked designs, or extra lettering fonts,

automatic needle threader,

other extra attachments, such as a specialized hat hoop for a multi-needle embroidery machine, 

method of design transfer to the machine (Wi-Fi connection method is more expensive than USB or plugging into a computer),

large LCD touchscreen, and others;
Used vs. new machines 
We've already mentioned that used embroidery machines are less expensive than new ones (unless you're going to buy an extremely rare, antique model previously owned by a queen). 
However, there is a method for a new embroidery machine purchase without overspending.
For example, some sewing and embroidery shops offer fair warranties on refurbished machines. Refurbished machines are like new, only that they aren't. They were used before, but after a series of care and maintenance practices, they look completely new. 
When purchasing a pre-owned embroidery machine, ensure the software isn't outdated. Get to know also if there are replacement parts available in case you need them. 
Besides shops and garage sales, used machines are often available on Facebook Marketplace or eBay, however, we suggest being very careful—after all, you can't try the machine out before buying it!

Image source: Sterling Sewing
Location and other discounts
Here are some hints for effective buying. 
The same embroidery machines produced for retail sale often cost less online or at big box stores such as Costco, Walmart, Amazon, or JoAnn than in dedicated stores. 
However, online purchases come with a cost—you don't get lessons or one-on-one support that the experienced store service is usually happy to offer.
You can always have a look at the prices at your local store and compare them with online price propositions. 
If you are looking for a high-end machine, we suggest you visit a store in person and buy your embroidery machine there. Not only because it's safer, but also because the high-end models often aren't available for purchase online.
Black Friday, Cyber Monday, or a new line coming out may bring pleasurable price decreases.  
Some dealers may not be able to cut prices on new machines every time you wish, but they can usually still throw in extra free lessons, accessories, or supplies you desire. 
Read the paragraph "Additional Costs of an Embroidery Machine" on Sewing Machine Fun to be fully prepared for what is about to come in terms of costs!