Should You Go for a Computerized Sewing Machine? Here Is Our Dazzling Suggestion
What is a computerized sewing machine? 
The smoothest response comes from the Juki Home, Juki sewing machine website. While mechanical sewing machines allow you to choose stitches and change settings via dials and knobs, computerized ones use computer technology. These digital sewing machines come with various built-in stitches and fonts that you can choose from with a sole push of a button. 
An average computerized sewing machine introduces us to technological wonders impossible to imagine just a couple of decades ago. 
If you're asking yourself: "should I buy a computerized sewing machine?" the lecture of this article will likely give you the answer. 
So, let's see what the future brought and if it's worth the chase!
What is a computerized sewing machine?
Let's start with a couple of existential questions. 
If you're asking yourself, "Do I need a computerized sewing machine?" Angelina from the BlueprintDIY channel has some to-the-point answers in her "The Truth About COMPUTERIZED Sewing Machines!" video:
There is a reason why Angelina from the video above calls herself a "mechanical machine girl." According to eKnittingStitches, mechanical/electronic sewing machines
are less complicated to use,

have simple instructions, 

are easier to maintain, 

feature a lesser number of stitches, and 

are cheaper 
than computerized sewing machines;

Image source: Live to Indulge
Other differences? 
If you want to find the best sewing machine for your sewing business or passion, get to know both options well. 
On a side note, it's not about which type of machine is better. It's a matter of how and what you usually sew. If you usually do simple sewing projects and make alterations, a mechanical sewing machine will satisfy your needs.
On the other hand, if you're planning to "grow into" your machine and expand your sewing skills, go beyond the basics (the earlier you start, the more you'll learn). Check our take on a sewing machine for beginners here. 
P.S. Whatever you choose, you'll need a first-rate sewing machine table to excel!
Here's a little table guide with pros of computerized and mechanical sewing machines prepared by Stitchers Source: 
| | |
| --- | --- |
| Computerized | Mechanical |
| Computerized machines feature many features that make sewing easier and save time; take, for example, an automatic needle-threader, tension adjustment, bobbin winder, thread cutter, locking straight stitch function for reinforcing seams, and auto-tying to secure the ends of the seam. | Sewers who learned to sew on a mechanical machine (and most of us did) will feel more familiar with this device. You know precisely what, where, and how; your machine sews the way you want in a blink of an eye and without having to figure out which button to push or which screen to look at. |
| The difference lies in a no-guesswork characteristic of a computerized machine. Many modern models indicate the best stitch type and stitch speed for the project and carefully monitor the stitching for excellent results. | Sewing is one of the oldest crafts. Its mechanisms have been functioning the same way through the generations. You may even have watched your grandmother sew on an old pedal-style machine. We've been doing it for centuries, so it's a kind of "inborn," natural knowledge, as opposed to the new, computerized technology.  |
Don't worry if the pros listed above only made your choice harder. After all, your decision doesn't have to be final. 
You can develop your skills with a mechanical machine and keep using it as long as it works for you. 
When you feel ready to move to a computerized machine, you'll discover this part of the sewing world. Step by step is a proven way to success!
There is still so much to explore in sewing anyway, from sewing room ideas to sewing machine repair hacks to different types of woven labels. The latter is a Super Label Store proposition focused on upgrading your projects to full professionalism. 
Choose from 
and start feeling proud because your efforts finally paid back!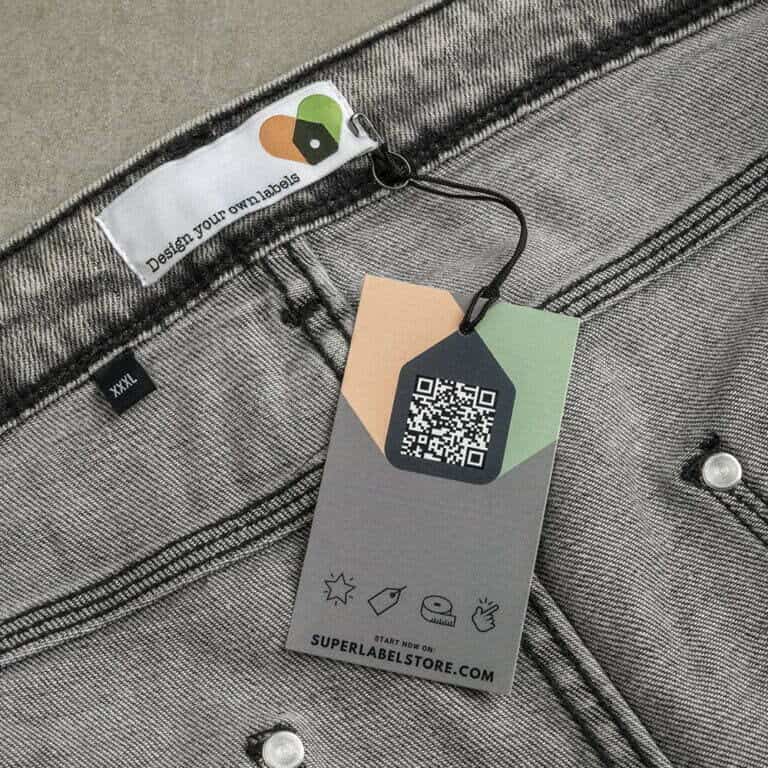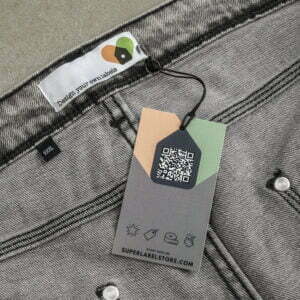 As stated by Stitchers Source, what are the other pros of computerized and mechanical sewing machines?
Computerized
Mechanical

Another strong feature of this player is that you can extend your sewing practice to quilting, embroidery, or heavy-duty projects with one machine. A computerized machine has the versatility that mechanical machines can only dream of. Computerized models will also usually handle thick or multilayer fabrics.

If you need a specialized embroidery sewing machine, check out our blog. 

Some people are just not so into it. Technology is great but only if you're open to learning about it and if you really like it! There is a learning curve involved when you're transitioning to a computerized machine from a mechanical one. If you aren't tech-savvy, stay with a good old mechanical machine and thrive with your projects your way!

machines for specialized sewing

Together with technology come special powers, such as, for example, 

built-in embroidery designs for personalizing your creations, 

on-screen tutorials that make it easier to choose your designs and quickly get the results,

an option to purchase embroidery designs online and transfer them from your computer to the sewing machine (meaning a virtually endless supply of new designs to try out!)

Mechanical machines cost significantly less than their computerized counterparts. It means that you can purchase a top brand mechanical machine at a much lower cost than a top-end computerized model. 

When it comes to affordability, as a rule of thumb, you shouldn't pay for more options in a sewing machine than you really need to use in practice.
According to Best of Sewing, using a mechanical machine requires a lot of manual work, which may be seen as an advantage, particularly by hobbyists or beginners who are glad to get more involved with the process. 
If you learn to sew, have a look at the article explaining how to sew and how to thread a sewing machine. 
Maintaining a mechanical sewing machine is also easier. You can fix most issues by yourself as often no special knowledge is needed (or you can find it online).
Adding a computer chip to a machine increases its complexity. In an automatic computerized sewing machine, you depend on both mechanical and computer components for it to work. There is no quick fix, so you rely on the dealership. Not to mention that sophisticated services come with a cost, which can be elevated (unless you are covered by a nice warranty).
By the way, we call a computerized sewing machine automatic because it has automatic processes that control various functions (for example, speed).
Older sewing machines can last for decades with the proper care, while the lifespan of a new, computerized machine is anywhere from five to twenty-five years—reminds Silver Bobbin. 
All in all, choosing a type of machine depends on various personal factors, such as your preferred sewing style, advancement, and budget. 

Image source: Silver Bobbin
Now that we know what are computerized sewing machines, let's conclude with the video "An Introduction to a Computerized Sewing Machine—Learn to Sew Series" from Easy Sewing for Beginners:
Put simply, computerized sewing machines are sewing machines with a built-in computer system. They can memorize operations and tension, perform precise stitches, and even download patterns. 
They perform a lot of the work automatically with little input from the user, which can be beneficial or not, depending on your expectations.

Image source: It's Always Autumn
Best computerized sewing machine models
It's time to get down to business and pick some inspiring models. 
Whether 
you are working with non-demanding

sewing fabric

projects occasionally at home or you need an

industrial sewing machine

for

sewing leather

often in your sewing company, 

you are on a budget or have a lot of savings to spend on a perfect sewing device for years to come, 
there's a computerized sewing machine model that will satisfy your needs. 
We don't say it's easy to choose it, but hey, that's why we're here!
Also, if you're often working with leather, check our take on the subject in the leather sewing machine article.
According to Gathered, the best-computerized sewing machines are
Brother Innovis A60SE—editor's choice,

Singer computerized sewing machine

Starlet 6660—best for beginners,

Uten computerized sewing machine—best on the budget,

Janome sewing machine

M30A—best for dressmaking,

Brother FS70WTX Sewing and quilting machine (we look closer at a

Brother sewing machine

selection here)—best for all-rounder,

Singer sewing machine

7285Q Patchwork sewing machine—best for quilting,

Singer 9960 Quantum Stylist

computerized sewing and embroidery machine—best for embroidery,

Janome 5030 Sewing Machine—best for

growing confidence

;

Image source: The Creative Folk
House and Beyond claims that the models worthy of our attention are:
Model
Selection type
Description

Brother HC1850

Editor's choice

This versatile machine is excellent for sewing and quilting. It features 130 built-in stitches and eight accessories for an excellent price.

Juki HZL-F600

Upgrade pick

This

Juki sewing machine

is advanced, fast, and suitable for almost any task. And just look at its impressive number of 225 built-in stitches!

Singer Quantum Stylist 9985

Most stitches

You thought 225 stitches was a lot? Then what about a monogramming

Singer sewing machine

with 960 stitches available!

Brother SE400

Best for sewing and embroidery

A

Brother sewing machine

tackles both sewing and embroidery tasks. You can always connect it to a PC to import more designs. 

Brother Sewing and Quilting Machine CS6000i

Budget pick

This machine is beginner-friendly, solid, and comes at an affordable price. It goes head-to-head with more expensive competitors, which places this model among the most popular ones. 

Read an exhaustive review of this machine on The Spruce. 
To better explore the machines above, click on House and Beyond!
Now let's get a more detailed description of some computerized sewing machine models. 

Image source: InstantElla
Brother CS6000i
This top-selling Brother sewing machine exudes excellence in various fields. 
"[…] the Brother CS6000i reviews show it is considered one of the best sewing machines on the market,"
—writes How to Heat Press. 
This machine is suitable for quilting; it has 60 unique built-in stitches (including decorative stitches) and seven outstanding buttonhole styles. 
According to the authors of How to Heat Press, although there are sewing machines that offer over a hundred stitch options, 60 stitches are more than enough to sew without limitations. They believe that "More than 60 stitches is overkill for 99% of people purchasing a sewing machine." 
This machine features accessories and sewing supplies such as
a hard protective case, 

a wide table, 

ten sewing feet, and a 

needle set (twin needles, three bobbins, and more)—check out our

sewing machine needles

blog. 
Brother CS6000i is versatile and quiet when working. Its automatic needle threader and top bobbin work together to make your sewing effortless. The bobbin is also jam-resistant.
Yet, machine tension can be a problem here. Also, some users report that Brother CS6000i may need to be serviced a lot.
Another good news is that the CS6000i comes with a limited warranty valid for 25 years, i.e., basically the entire lifespan of your device. However, replacements to the sewing machine parts and accessories are only viable as part of the one-year warranty after the purchase.

Image source: How to Heat Press 
All in all, the pros of CS6000i are
a clear LCD,

LED light,

the machine's portability,

extended table and free arm, and

needle threader;
Among the drawbacks, there are
no automatic tension, and

fabric limitation (not precisely ideal for handling thicker fabrics);
Uten Sewing Machine
Looking for a portable computerized sewing machine mastery? Uten sewing machine may be your pick! 
Acclaimed as the best portable computerized sewing machine by Sewing and Craft Club, this may be your way to go if you appreciate a lightweight machine that you can easily move from place to place.
The Uten Computerized Sewing Machine comes with hundreds of stitches and a large bright LCD screen for an effortless stitch selection. 
You'll be satisfied with its basic multifunctional features: start/stop button, reverse stitching, and memorable needles—to make your sewing experience easy and fast-paced.
Although the brand isn't popular (read here about other sewing machine brands), this machine comes with an array of advantages. It's easy to learn and handy to carry around. 
Yet, you want to keep in mind several cons as well:
the bobbin can get jammed,

you can't upload your files, and

the letters on the screen are a bit hard to see;

Image source: YouTube
EverSewn Sparrow 20
EverSewn Sparrow 20 may not be the best for beginners, the most affordable, or the most specialized, but it's cute and girly!
It's an 80-stitch computerized machine that wears Fuschia pink design, making your sewing room ideas flourish. 
There are 49 decorative stitches (a 7mm maximum stitch length) and ten quilting stitches (a 4.5mm stitch length). 
The LCD screen is pretty small, but it works perfectly. 
This pop choice has a drop-in hook system making for an excellent asset for your bobbins.

Image source: YouTube
Although EverSewn Sparrow 20 is lightweight, it sews like a heavier machine; no bouncing or shaking involved!
What's more, it's relatively easy to use and suitable for beginners.
According to Sewing and Craft Club, you may find changing the stitch length and width slightly complicated. Also, some of the sewing machine parts are flimsy.
Watch this online review by April from EverSewn:
Brother ST150HDH
Getting back to legendary, strong brands that never fail to make us happy. 
According to the Sewing and Craft Club findings, this machine is the best-built computerized Brother sewing machine model.
The Brother ST150HDH name is a bit too harsh, but the machine has a chic, attractive appearance. 
This model has a treadle powering feature (it powers itself on when the pedal is pushed)—a planet- and a budget-friendly feature that helps you save some energy.
Brother ST150HDH is very quiet, smooth-running, and simple to set up. 
Thanks to the LCD screen, you will be able to view your stitch selections and stitch size. This computerized machine will suggest the right sewing foot. 
Not to mention the top-tier customer service:
live video chat, 

online chat agents, and 

over-the-phone support included!
Some accessories that come with the machine are 9 sewing feet, a set of heavy-weight sewing needles, and an instruction manual.
Unfortunately, this Brother may have a hard time sewing thicker and heavier fabric. It may also have some problems with tension.
Brother SE625
Get ready for another top-notch from the stable of Brother masterworks. 
Brother SE625 has a lovely printed brown and floral pattern. It's a small and compact machine with features such as a bright LCD screen, many embroidery designs, drag-&-drop features, and excellent stitching options.
The LCD well-lit screen comes with reverse, forward, and design selecting buttons to navigate your personalized designs easily. 
This machine is affordable despite its generous offer of 280 embroidery options total and decorative alphabets, such as 
greek applique, 

borders, 

holiday patterns, 

sports patterns, 

florals, 

designs for children, and

nature designs; 
Brother SE625 runs smoothly, but users report a few inconveniences:
the needle is shaky, 

thread may get stuck in the bobbin case, and 

the automatic threader doesn't work perfectly well; 
Jump to Sewing Machine Fun to read an exhaustive review of this model

Image source: Sewing Machine Fun
Heureux Sewing & Quilting Machine
Another slightly less known option—this time, we're getting to know the top pick for beginners (find your sewing machine for beginners on our blog).
This 12-pounds lightweight machine is easy to store and maneuver, also thanks to its handle design that makes it extremely easy to lift. 
On the bright side, the Heureux Sewing & Quilting Machine is equipped with a powerful motor that doesn't strain while using thick fabrics.
The Best Views Reviews rated this machine 8.3/10, and we can't wait to reveal the reasons for such a high evaluation.

Image source: The Digital Hacker
According to the Sewing and Craft Club, the Heureux Computerized Sewing Machine is unique, versatile, and one of the best sewing machine for any sewing project.
This machine comes with 200 stitch options. Along with the stitching patterns, it includes 100 alphanumeric sewing stitches. A set of 300 stitch options forecasts quite a blast, doesn't it?
The LCD screen in this auto sewing machine works well, featuring just the right amount of brightness to make words displayed easy to read. Although, some users claim that letters on the LCD screen may be too tiny. 
This lightweight machine is user-friendly and excellent for sewers on all levels of advancement, from beginners to experts. 
Another advantage is that it doesn't make lots of noise (unless it's used for a long time in one go). 
The outside of the Heureux Computerized Sewing Machine is made of plastic, but the inside is composed of metal parts that make it stable, durable, and strong. This structure stands for long-lasting security and protection of your machine. 
On the other hand, the bobbin system can be troubling, and the machine can get stuck from time to time.

Image source: Gur Sewing Machines
There are obviously many more exciting propositions on the market. 
If we want to believe Sewbroidery, the top six computerized sewing machines are
Janome 4120QDC Computerized Sewing Machine,

Singer Quantum Stylist 9960 Computerized Sewing Machine,

Brother SE1800 Computerized Sewing And Embroidery Machine,

Juki HZL-F600 Computerized Sewing and Quilting Machine,

Janome Magnolia 7330 Sewing Machine, and the forever famous

Brother CS6000i Computerized Sewing Machine;
The authors also compare a computerized sewing machine to a modern car to explain the choice you're about to make:
"Let's say you have a basic car […] with no air conditioning, no power windows or power steering, no heated seats, no traction control, no anti-lock brakes, etc."
While you can drive it and like it a lot, a modern computerized car with all these amenities will be much easier to drive. You can practically drive it with one finger!
The situation is similar with a computerized sewing machine—it's so much easier and effortless to "drive" than a mechanical machine.

Image source: Tilly and the Buttons
What are your thoughts? Have you made your choices?
Sewing Machine Savvy suggests asking oneself the following questions when choosing between mechanical and computerized sewing machines: 
What type of sewing will you be doing?

How technologically savvy are you?

What's your budget?
When you know your answers, your machine type will show up spontaneously!
Frequently Asked Questions
What are the advantages of a computerized sewing machine over a mechanical one?
The primary advantage of a computerized sewing machine is that it provides greater accuracy, control, and convenience than mechanical one. They are easier to use because they provide automatic functions like stitch selection and threading for added ease. Moreover, they can be used for more intricate and complex sewing projects than mechanical machines.
What features should I look for in a computerized sewing machine?
Features you should look for:-
Automatic needle threading

speed control

LCD screen and controls

adjustable presser foot pressure

Automatic thread cutter

Stop/ start buttons

Automatic buttongole.
What is the average price of a computerized sewing machine?
A: While the prices may vary, on average, you can get a decent computerized sewing machine for around $200. However, if you're looking for professional equipment with lots of features and options, your budget should range anywhere between $400 – $1,000.