Making detailed embroidery pieces with ease is most embroidery freaks' ambition—and Brother embroidery machine manufacturers are perfectly aware of it. No wonder this well-known brand brings to the table one of the most sophisticated and sought-after embroidery appliances.
On their list of the "Best Embroidery Machines," Good Housekeeping mentions the SE1900 Brother embroidery machine as the best overall and the SE600 model as the best value—and these are only a few of many overviews where Brother embroidery machines top the lists.
Quilter's Review claims Brother SE600 Embroidery Sewing Machine is the best for crafters on a budget, and Thomas Net calls it the best intermediate model among all sewing and embroidery combos. 
Get to know the difference between an embroidery machine and an embroidery sewing machine. 
Which Brother embroidery machine is the best?
This article explores the most appreciated Brother embroidery appliances on the market.
So if you were in search of the best Brother embroidery machine, welcome to the finish line—just pick your fave from all the classy models we listed below.
| | |
| --- | --- |
| Model | What is great about this model? |
| Brother PE800 | Best for beginners |
| Brother SE1900 | Best overall |
| Brother PE535  | Best for monogramming |
| Brother SE600 | Best value, best for quilting  |
| Brother PE550D | Best Disney embroidery machine |
Brother PE800 Embroidery Machine
Why is Brother PE800 a go-to embroidery machine for beginners? 
According to The Spruce Crafts, this machine isn't hard to tackle and comes with instructions and built-in tutorials every crafter will find easy to follow. So get your project started within less than 30 minutes of setup!
The full-color touch-screen shows helpful tips and instructions: no more issues with understanding the process or making the correct adjustments. Instead, expect an incredibly smooth experience. 
Since Brother PE800 is quite large, ensure your sewing room organization enables such an extra spatial load. On the other hand, these 21.75 x 19.02 x 19.09 inches provide a more extensive embroidery area (5 x 7 inches), so you can plan some exciting bigger projects!
This machine is in a monogamous relationship with embroidery, so don't count on any casual dates with sewing along the way. 
Find your PE800 Brother embroidery machine on Amazon. 

Image source: Pinterest
Brother SE1900 Sewing and Embroidery Machine
Embroidery and sewing capabilities put together in one machine are not a rare solution. Brother home embroidery machines actually often come as combos. 
Brother SE1900, appointed by Good Housekeeping as the best overall for embroidery, will serve sewers just as effectively. 
Working as an embroidery and sewing machine, this feature-rich model climbed up to the top of the listings briskly.  

Image source: Sewing Machine Fun
For starters, Brother SE1900 is easy to use thanks to its clear controls and accessories. 
It's a lightweight (22 pounds) single needle machine; an automatic threader makes it easy to switch colors when prompted.
This Brother embroidery machine price on Amazon is $999.99.
To read the "Review + Tips for Using" this model, click on Sewing Machine Fun.
Brother SE1900 large 5 x 7-inch embroidery area makes it easy to accommodate a broader range of design sizes. This machine features:
138 built-in designs and 

240 stitches;
Yet, you can always upload your custom designs via a USB port if you want more. Find some invigorating samples of free embroidery designs in our embroidery library and embroidery patterns blog. 
Also, if you want to spice up your projects further when they're all set, invest in these 
It's an excellent way to stand out with your projects and ensure they exude professionalism without spending much.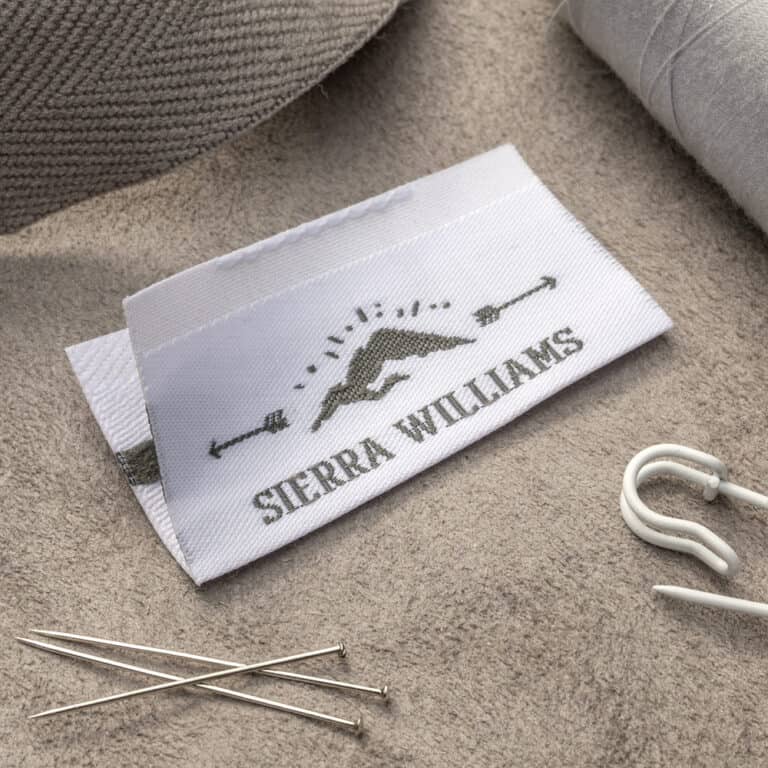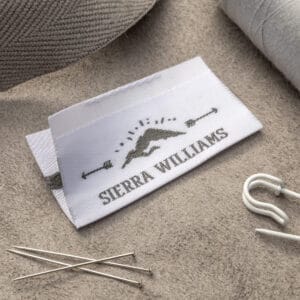 Brother PE535 Embroidery Machine
Brother PE535 Embroidery Machine weighs only 15 pounds, is affordable ($379.99 on Amazon), and offers nine fonts, including three Japanese options.
It's not only easy to use, but each unit comes with an instructional DVD and bilingual user manual.
This embroidery machine features 80 built-in designs and ten frame patterns that will perfectly suit novices. You can also import your own embroidery flowers, favorite butterfly embroidery, and other embroidery ideas via the USB port. 
This model is intended for U.S. customers only and has no sewing capabilities.
Watch Brother PE535 Machine Embroidery on the Stitchin' With Sue channel:
Brother SE600 Sewing and Embroidery Machine
According to The Spruce Crafts, SE600 from the Brother's stable is best for quilting. Good Housekeeping associates this model with the best value. One way or another, this Brother is getting hits!
Check out the article where Sew Orbit wonders if Brother SE600 deserves its fame. 

Image source: Silhouette School Blog
Brother SE600 is easy to use and quiet. You'll fancy its 80 built-in embroidery designs and 103 built-in sewing stitches (tackle embroidery stitches in this article). Has anybody ordered creative juices flowing?
Seven easy-to-swap sewing feet:
overcasting, 

monogramming, 

blind stitch, etc.
ensure your every project ends up smooth. 
This model features a reliable Brother embroidery system with easy-to-follow controls and variable speed settings.
Add a clear LCD screen, an easy drop-in bobbin, and a reasonable price, and you'll understand what we mean by "best value." 

Image source: We All Sew
Can you quilt with this model? Yes! Use the quilting stitches and the expanded 6.4″ by 4.1″ workspace that allows more space for bigger projects.
However, keep in mind that you'll need to equip yourself with patience with such a small throat size. 
Also, to go for free-motion quilting, purchase the free-motion open toe quilting foot "O."
If you wish to buy a new Brother embroidery sewing machine and fancy quilting, try this one (Amazon)! 
So, have you decided what the Best brother embroidery machine is? Or should we keep looking for the one you can fall in love with?
In the meantime, have a look at these Super Label Store blogs to make sure you know it all:

Image source: The Creative Folk
Brother PE550D Embroidery Machine
As noticed by Thomas Net, while this Brother embroidery machine has 125 built-in embroidery designs in total, 45 of them fall under a Disney theme.
Brother PE550D comes with an automatic needle threader, LCD screen, and room for embroidering a 4-by-4-inch embroidery hoop.
Not only can crafters use the popular Disney embroidery designs and other fancy options (find your favorite flower embroidery pattern such as rose embroidery or sunflower embroidery), but they can also upload embroidery designs found online with a USB port. 
Users who have never embroidered before on the machine (hand embroidery is another story) will set the machine up, thread it and embroider without bigger issues—just follow the threading number system and on-screen prompts.

Image source: Pinterest
Brother LB6800PRW Project Runway Embroidery Machine
This proposition features a combination of sewing and embroidery machines, offering a full range of 
67 sewing stitches (including utility, heirloom, quilting, and decorative stitches, for all your fashion and home decor projects) with 98 sewing stitch functions,

70 decorative designs (including holiday, floral, animal, and kids' designs), 

120 frame pattern combinations,

five lettering fonts, and 

the possibility of using the built-in USB port to import designs from your PC.

Image source: Pinterest
Add gorgeous, decorative embellishments to your creations with 4" x 4" embroidery capabilities included. The 4" x 4" embroidery area has just the right size to add seasonal designs to towels, napkins, shirts, or your child's clothing (read about types of clothes).
Surprisingly, with such an array of options, Brother LB6800PRW is perfect both for beginners and advanced sewers. 
LB6800PRW includes:
built-in tutorials to view on the LCD touch screen,

a Quick Start guide you can print and reach for any time,

instructions manual in English and Spanish;

Image source: American Sewing Machine
Other models
No worries, we have a few more if it wasn't enough!
Quilter's Review shares a few more exciting Brother proposals:
Brother SE400 Sewing and Embroidery Machine,

Brother PE770 5″ x 7″ Embroidery Only Machine,

Brother LB5000M Marvel Computerized Sewing and Embroidery Machine (check it out with

Sewing Machine Fun

),

Brother LB5000S Star Wars Sewing and Embroidery Machine (known as the best entry-level sewing and embroidery appliance; a few words about it you'll find on

Craft Buds

),

Brother Innov-is M280D Sewing/Embroidery machine (read what

Gathered

writes about these machines),

Brother Innovis V3 embroidery machine,

Brother NV870 embroidery machine,

Brother FS100WT Free Motion Embroidery/Sewing and Quilting Machine;

Image source: Dossier Blog
Who sells Brother embroidery machines?
Now that you got to know a couple of intriguing examples of Brother embroidery machines, you may be eager to get one!
Where to take the new Brother embroidery machine from?
For starters, browse this selection of embroidery machine options on Amazon. 
Then, jump to Walmart! Maybe you'll get lucky and come across some toothsome discounts.
It's also not a bad idea to purchase your chosen machine directly from the Brother brand by finding a dealer through Brother USA (just enter your zip code and see what happens). 

Image source: Silhouette School Blog