Always on the Hunt for the Best Sewing Machine? This Guide Will Lead the Way
It's easier when you're on a budget—then, choosing the best sewing machine narrows down to the most affordable options.
It's different if your sewing madness has reached its severe phase. If you sold your car and summer house to buy a brand-new sewing machine, the choice widens, and the purchase issue becomes more complicated. 
What sewing machine should I buy?—you'll ask.  
Where should I go to explore the top sewing machine brands?
As I More puts it:
"[…] if you want to make your own clothing, get involved in cosplay, or get crafty around the house, then [sewing] is a great skill to utilize. However, finding the right sewing machine isn't always an easy process with so many options available."
We couldn't agree more. 
That's why we prepared this guide. We're going to help you pick the best professional sewing machine for your sewing machine table.
Choosing a good sewing machine—precious hacks
For this part of the article, our goal is simple: 
We want to help you make the best consumer decision by pointing out the crucial sewing machine features for you. 
You don't necessarily have to go for a new sewing machine. Instead, you can buy a reputable model on the second-hand market at a bargain price. 
Also, you're not obliged to browse only the best sewing machine brands.
The purpose is to hunt for the best sewing machine for you, and the way to get there is highly personal. 

Image source: NY Times
First off, let us pass the baton to Nika from Made to Sew. 
In her tutorial "TIPS: Buying a Sewing Machine," she shares her valuable point of view:
What should you ask yourself before buying a sewing machine? Look at the video:

Image source: Napa Valley Register
Forget what we said at the beginning. 
Any sewer can get the best sewing machine at any price—you don't have to sell all your belongings. What's more, top-rated sewing machines aren't the most expensive. It's instead a question of value for the money. 
The point is to make a choice that perfectly fits your needs. 
Learn to sew, and a couple of basic sewing machine features will be enough to produce top-quality projects.
Also, don't forget about the book cover! 
A hard case is a great way to 
carry your sewing machine around safely (especially a

handheld sewing machine

), and

protect it from dust and moisture;
Some machines come with cases released by the manufacturer. Others will have to be purchased additionally (which gives you a chance to be top-notch trendy).
According to Esme Clemo from Good To, you can sew your own creative sewing machine cover. It's a matter of five busy hours and a glorious reward when you're done!

Image source: Good To
For a video tutorial on making a sewing machine dust cover, check this project by Debbie Shore. 
Speaking about creativity that brings phenomenal results:
Super Labels Store produces different types of woven labels made to pump up your fashion projects.
You don't have to do much—two clicks on the custom woven labels, care labels or hang tags, and you're on the way to ordering your best label project.
Check it out if you feel like learning how to sew is not enough anymore. With Super Labels Store, you can now move to the show-off phase!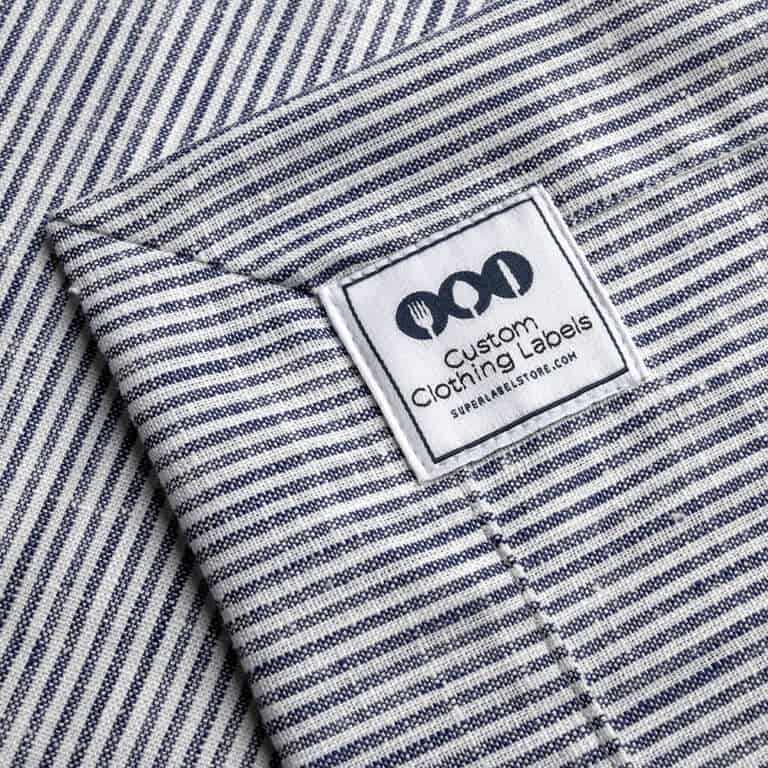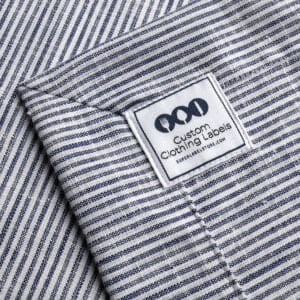 "With so many sewing machines out there, which one is THE best? I'll show you how to figure out which one is the best… for YOU!"
—promises Angelina in the introduction to her video tutorial: 
It's a must-watch for those who don't know where to start the best sewing machine research. 
Before we choose the best sewing machine, let's see what their main types are.
Compare sewing machines by their type
There is one golden rule for finding the best all-around sewing machine. 
According to Sewing Machine Talk, find a minute to ask yourself these three questions. They should guide you through the otherwise arduous choosing process:
What is my budget?

How tech-savvy am I?

What type of projects will I be doing?
In other words, you should match your sewing machine to your
budget, 

skills, and 

the type of sewing craft that interests you most;
As explained by Home Depot, a good quality sewing machine comes in one of major six types:
Mechanical

Electronic/Computerized

Specialized Machines

Embroidery

Serger/Overlock

Quilting
When you select the best machine, knowing how much dough you have in your pocket is equally important as knowing what skills you have. You should also be aware of what type of sewing you fancy most. 
Let's see how are particular sewing machines' types explained:
Type

Description

Mechanical

Electronic/

Computerized

They feature a greater precision than mechanical machines. They also have an array of decorative stitch patterns and buttonhole styles. An automatic needle threader and LCD screen in electronic types let us observe the adjustments we're making. Moreover, many computerized models can create embroidery designs. This high-quality choice is a perfect fit for professional tailors and crafters. However, all these sewing delights make them less affordable. In addition, maintenance needs to be done professionally.

Compared to mechanical models, we can see the increase in:

speed, 

efficiency, and 

expanded capabilities; 

Specialized Machines

Several types of machines, usually heavy-duty models, are devoted to more specific industrial stitching

Embroidery

An embroidery sewing machine is made for creating:

decorative needlework, 

patterns, and 

designs 

on fabric surfaces. 

Serger/

Overlock

These types of sewing machines work best on cotton knits, where it:

hems, 

seams and 

finishes edges 

at the same time using cutters.

Quilting

Thought to sew through multiple layers—like those found on a quilt. It often comes with an extender to manage large projects.
"Always go for one of these normal sewing machines if you do not know what types of projects you will be doing in the future."
—underline the authors of the blog Sewing Machine Talk.
Why is a mechanical machine type suggested to start with?
Some features it has may be helpful for a beginner, for example, less threading and foot automation. 
"Seeing how small adjustments affect the length and width of the stitches and doing much of the maintenance at home leads to a better understanding of both the machine and the sewing process overall."
—we read on Home Depot.
This sewing machine uses manually controlled knobs and dials to make adjustments to: 

Image source: Sew My Place
While Home Depot listed six types of sewing machines, Sew My Place mentions 17 of them, dividing the whole collection into two categories:
Home sewing machine (also known as Domestic), 
On the downside:
"Domestic machines are smaller and slower than industrial machines. They also aren't intended for really rigorous use. For example, if you try to use a domestic sewing machine for more than four to six hours at a stretch, the motor could overheat."
"Unless you've had a lot of training, industrial sewing machines can be very hard to use. On the other hand, they can withstand continuous use. Some industrial machines can run for 9 or 10 hours without overheating or malfunctioning."
As always, everything comes with a price. 
Buying the best sewing machine for home—Which features to consider?
What to pay attention to when buying a sewing machine?
We mentioned the three-elements golden rule. However, it's also vital to keep in mind that finding a sewing machine that sews for you depends on your preferences.
We found another valuable guide to go through the process of selection and purchase smoothly. 
The Little Stitch Studio Norfolk suggests looking out for these features (especially if you primarily sew clothing and accessories):
Variable stitch width and length—this feature will allow you to customize the length and width of each stitch.

Needle down feature—in practice, it works like an extra hand. When sewing corners and points, it sets your real hands free to guide the fabric.

A bright light—it's crucial for most of us and fundamental for sewers with aging eyes.

The ability to adjust the presser foot pressure—This feature can improve the quality of your stitching. It's because fabrics don't feed through the sewing machine with the standard pressure. So while some will drag, others are thick, causing the machine to leave marks. 

Walking foot—allows each layer of fabric to feed evenly without shifting and sliding, making it perfect for

sewing leather

and other thick fabrics (read about the

leather sewing machine

) and matching plaids and stripes. Sometimes, a walking foot comes attached to the machine; other times, it's an optional accessory.   

Auxiliary spool pin—allows impatient sewers to wind a new bobbin without unthreading the sewing machine. By the way, do you know

how to thread a sewing machine?

A good stretch stitch for sewing knits—if you want the stitches to sit flat and embed only slightly in the

sewing fabric

's surface, you need to pay attention to this feature. Knit fabric stretches will do with a zig-zag stitch. However, the stretch stitch looks chicer—glance "3 Best Sewing Machines For Knits" on

The Creative Folk

. 

Optional feet and accessories—various sewing foot attachments are not only for fun. They add charm and functionality to sewing projects. Not only will you be able to use your intermediate sewing machine for more projects, but also you'll be more open to a new idea. If your machine is flexible, you can always get a new foot or plate and test it out. 
According to other authors, we should ensure that there are:
Free arm (indescribably crucial for hemming pants, sleeves, and round garments),

Buttonhole stitch,

Automatic needle threader,

Enough space around the work area,

Make sure it is still being produced;
Whereas some extra nice-to-have features are:
creative stitches,

a long extension table;
On the Sewing Machine Talk, we'll read that choosing a good sewing machine includes considering:
the throat size of the machine,

the extension table; 

Image source: Contrado
Generally desirable sewing machine features to look out for as reported by Which are:
Buttonhole function,

Auto-thread function,

Knee lifter,

Sewing machine carry case;
Also, if you know what you want to sew exactly, start your hunt with this knowledge. 
| | |
| --- | --- |
| I want to sew: | I should pay attention to:  |
| Thick fabrics | Fleece and denim are thicker fabrics, so keep reading if you're going to deal with them. These fabrics require a longer stitch length than thinner fabrics. Check if the sewing machine you're about to buy offers a choice of both long and short stitches. |
| Delicate fabrics | If you deal mainly with delicate fabrics (that naturally call for light handling), choose a machine that lets you reduce the pressure of the presser foot. This way, you'll decrease the risk of snagging your fabric on the feed dogs. Sewing machines that come with a Teflon-coated plastic foot will work better than a standard metal foot on delicate fabrics. Ensure that fine needles available on the market go well with the brand and model you're about to purchase. |
| Stretch fabrics | Stretchy fabrics are challenging to sew. Read our blog "How to sew stretchy fabric" to get better in this department. If you're dealing with these types of fabric often, look for a sewing machine with a stretch stitch to get the best results. |
| Curtains | Have you gone crazy about sewing curtains? We've got a few tips to share with you. First, look for a machine with a large sewing bed or extension table. Handling large panels of fabric becomes an actual issue if you sew large materials often. Also, choose a sewing appliance that can cope with sewing multiple thicknesses of the fabric of different weights. |
Check Which for more hacks on picking the suitable sewing machine for you. 

Image source: Stitchers Source
Authors of The Creative Folk have their top list featuring the best sewing machine for home use:
Bernette B38, Bernette B35,

Baby Lock sewing machine

: Baby Lock Zeal Sewing Machine,

Sew & Go—considered

kids sewing machine

, 

BERNINA 350PE and a 570QE,

Eversewn Sparrow 20, Maker 100,

Viking 116,

Juki,

Janome sewing machine

: Janome Magnolia 7318 Sewing Machine;
What is the best sewing machine brand? 
That's a whole different story. 
Top sewing machines
Since we're still on the hunt for the best-rated sewing machine, let's get down to business with the help of Business Insider.
Which features helped the authors to select the absolute winner of all the sewing machines?
Let's have a look at the elements of their professional methodology.  
What was checked?

Description
Extra tip

Basic stitches on different fabrics

You need three basic things from a sewing machine: 

a straight stitch, 

a zig-zag stitch, and 

a good buttonhole;

Knowing how a particular machine performs those three tasks on four standard fabrics is enough to assess its professionalism. 

Decorative stitches

When you browse computerized machines, a sampling of the decorative stitches on cotton muslin is worth testing. 

Ensure your machine could stitch a fantasy row of stars in case your haute couture project needs it. 

Buttonholes 

Take a buttonhole foot and create a basic rectangular buttonhole. 

If there's a stretch buttonhole, try it out on a cotton jersey.

Ease of use

While the final look of your DIY garment is in the first place, it's also worth having your sewing comfort at heart. So when you check out the machines, consider the ease of use.

Computerized and mechanical units will have different styles. Check which fits best your personality. 

Extra features

Extra features only sound "extra." They're equally crucial as the "basics" when we're committed to completing a specific project. 

Try out 

needle up/down buttons, 

noises or lights that notify you of a user error, 

knee lift, 

and more to see if you pay for a novelty that sounds well or can serve you in practice. 
According to Business Insider's thorough research, nothing beats down the Brother CS7000X.
Authors claim that this Brother sewing machine model is the best buy sewing machine.
Let's see why.

Image source: Today
Brother CS7000X
The Brother CS7000X is a beginner-friendly, general-purpose computerized machine. 
Enough to say, the best things in life aren't the most complex. 
It's great for garments, crafts, and quilts.
Among the pros of the best sewing machine for the money is naturally its reasonable price. 
You can buy this affordable Brother CS7000X for $199 on Amazon. It's surprising because you'd expect to pay at least double this price with this number of fancy features and good quality.
In addition, this model is quiet. It has 70 utility and decorative stitches, seven buttonholes, and various useful features and accessories (like needle up/down and automatic backstitch). 
You'll also get 
Ten presser feet, including: a walking foot—useful for quilting and matching patterns across seams, a piecing foot, and quilting foot, 

quilting guide for making evenly spaced lines, and 

a wide table attachment for increasing the sewing area; 
This not expensive sewing machine operates three basic stitches (a straight stitch, zig-zag stitch, and a buttonhole), it's outstandingly good and quiet. 
Brother "powerhouse" CS7000X also handles several layers of heavy upholstery fabric and makes neat, closely stitched buttonholes. Not to mention lightweight cotton muslin, cotton jersey—it produces straight and even stitches. In addition, the fabric feeds through smoothly and evenly. 
If you like extra features, this model gives a small beep when you're about to commit a user error. For example, think about forgetting to push the buttonhole lever down before trying to sew a buttonhole. This machine warns you about your scatterbrained self!
Any drawbacks? 
Really few: 
for some sewers, computerized controls are intimidating, and 

it has a somehow inconvenient storage compartment;
Read Brother CS7000X sewing machine reviews and comparisons with other Brother models on Teach You to Sew.  

Image source: Sew Can She
Singer Heavy Duty 4452
No one ever said with total confidence that computerized models are overall better than mechanical ones.  
It's a highly personal matter which set of features—both types come with their specific pros and cons—we prefer to deal with. 
Hence, the best mechanical sewing machine also appears on the list of the top sewing machines.
Meet the best Singer sewing machine in the heavy-duty mechanical line—Singer Heavy Duty 4452.
We reached out to "Top 10 Reasons to Buy a Singer Heavy Duty 4452 Sewing Machine" on Sewing Mastery, and here's what it says:
Walking foot INCLUDED

Decorative stitches

110 stitch techniques

Twin needle capable

Stretch stitches

Overlock stitches

Triple straight stitch
Watch this YouTube video if you're curious to learn what triple straight stitch is:
Automatic buttonhole

Blind hem

Mending stitch

Image source: Sewing Mastery
What's so special about the Singer Heavy Duty 4452 Sewing Machine?
It's another affordable option ($199 on Amazon) referred to as a powerful, low-maintenance mechanical sewing machine that will power through any fabric. It's:
fast,

simple to use, and

easy to care for;

 
Its downsides, just as pros, come from the fact that we're dealing with a mechanical model:
has only 32 stitches, 

doesn't have many decorative stitches, 

has only one buttonhole, and it's not attractive (plain, rectangular), 

it's loud;
"This machine is so easy to use that a time-traveler from 1963 could probably thread and start sewing without ever having to look at a manual."
—claim the authors of the article at Business Insider.  
Well, some of us will love this description, others just the opposite. 
After all, we bought all these manual sewings supplies for a reason, right? They're fun to play with hands. 
You can control everything on this machine with 
knobs, 

levers, and 

dials;
This appliance handles lightweight cotton muslin, stretch jersey, and several layers of heavy upholstery fabric very well and evenly. In testing, the backstitch didn't look super neat, though. 

Image source: Pattern Scissors Cloth
This machine can sew lightweight fabrics like silk chiffon and charmeuse, but the powerful feed wasn't made for this kind of game. 
For this reason, this machine yanks the delicate fabric too quickly—it sadly causes the fabric to shift and the seam to pucker. 
Read "My Top 15 Tips For Sewing Silk Chiffon" by Sheryll on Pattern Scissors Cloth if you fancy this fabric and want to know more.
If you want to use Singer Heavy Duty 4452 Sewing Machine for light fabrics:
a sharp, fine needle for delicate fabrics is an absolute must,

test several thread tensions and baste, or even roughly hand sew the seam to keep the layers from moving;
This machine has a maximum speed of 1,100 stitches per minute, so it's speedy. However, mind that learning to control it takes time and can result in a total fashion disaster if you don't take it seriously. 
Experienced sewer who knows what they're doing will benefit from this affordable machine most. 

Image source: Sewing Machine Fun
Here's what the best sewing machines Consumer Reports in "Sewing Machine Buying Guide" declares about the Singer brand in general:
"Singer is the leading brand of sewing machines, with more than 43 percent of sales. Singer offers a variety of models with style and features for beginners to proficient sewers. Models are available at specialty stores, mass merchants including Target, Walmart, Kmart, and other national retailers." 
Plenty of Singer sewing machine reviews confirm that this brand is worth the chase. 
Any other Singers on the top? Here comes the best sewing machine for beginners—Singer Start 1304.
Singer Start 1304
This model is a small, pared-down machine with six stitch options. Mastering the basics comes uninterrupted on this machine as there's not much that could stand in our way. It's small and easy to cart around—in case you need to take it to a sewing lesson. 
This Singer relies on presets to help you achieve your beginner goals. 
As a beginner, you've got time until you set your eyes on more buttons, options, and stitches in the course of the more challenging projects.
Knowing what you're facing, this model comes with handy diagrams on the front of the machine to remind you how to thread your needle.
The dial on the front has different stitch types and lengths. One of the few drawbacks—you may need to tweak the tension to get things done precisely. 
To sum up what we've found on I More, while Singer Start 1304 lacks many features higher-end machines offer, it's the optimal choice for beginners who learn to handle basic projects. 
If you can deal with:
limited stitch options,

no automatic needle threader (read about

sewing machine needles

), and

no automatic thread cutter,
and be happy with portable, lightweight, and modest appliances with a couple of other valuable options; consider this machine. 
Plus, it's pretty and cute and will indeed evoke some fresh sewing room ideas. 
Read about this and other Singer machines on Sewing Machine Zone.

Image source: Sewing Machine Zone
Bernina 535
Bernina 535  is one of the three getting high sewing machine ratings, acclaimed as the top of high-end sewing machines.
The first thought that comes to mind is its price. 
How much is this fancy model?
Our classy Bernina comes for $3799. But, of course, it comes without saying that it's not a toy for beginners. 

Image source: Bernina World of Sewing
This computerized machine is for people who know how to sew and make use of an incredibly vast array of special stitches.
We won't list all the advantages just to arrive at the one disadvantage at the end of the article. You guessed it: this price's appliance comes with no cons. 
It just requires some practice to learn how to use it.
The Bernina 535 effortlessly handles lightweight (all four test fabrics: cotton muslin, cotton jersey, upholstery, and silk chiffon) and heavyweight fabric. 
To accommodate all the options, this elegant lady has to weigh: expect an additional 35 pounds on your sewing machine table. 

Image source: Villa Sewing
Nowadays, luxury products often come with a set of services in the background. It's no different in this case.
As Business Insider reports: 
"The dealer I picked the machine up from said she would normally spend at least half an hour teaching a customer to use a machine like this, and there are continuing education and master classes going on at the store so you can develop your skills and get the most out of all these fancy features. There are also classes online or at various Bernina Creative Centers around the US."
An operating manual? The Bernina 535 has a 180-page spiral-bound user manual with tips and project ideas, both physical and digital. 
It's understandable. It's hard to imagine dealing with the computerized best professional sewing machine without step-by-step instructions, even if you're already a professional.  
This machine:
is easy to control, 

creates perfect, beautiful stitches without making any adjustments, 

has embroidery capability, 

includes a slide-on sewing table,

is solidly built and sturdy; 
Some sewers claim this machine is its own sewing class. 
Do we have to add anything?

Image source: Infinite Style Theory
Brother Computerized Sewing Machine
Just as Business Insider worships Brother CS7000X, according to I More, Brother Computerized Sewing Machine is the very best of them all. 
They are also of the opinion that Brother XM2701 Lightweight Sewing Machine has the best value for money. 
So give us a five, Brother sewing machine freaks!
This Brother's approachable LCD screen makes it easy to select your stitch type and length. 
It's an excellent option because it: 
has just enough features to help you grow, and 

is accessible, both with purchase and use;  
Have you ever heard that a sewing machine can grow with you?
This model is the textbook example. 
This model has:
110 different stitches, 

eight different styles of buttonholes, 

utility, heirloom, and decorative stitches. 
Not to overlook—a wide table for intricate projects. Sewing fabric falling off your sewing space or onto the floor at a certain point becomes an issue (especially with quilts). 

Image source: Help Advisors
Read "Top 10 Brother Sewing Machine Reviews" on Help Advisors. 
With Brother Computerized Sewing Machine, you can quickly switch between zippers, monograms, and buttons.
With tons of great features and a 25-year limited warranty, consumer reports sewing machines of this model to the top of lists. 
There is only a tiny drawback: it may come off as a bit too complicated for beginners.
Top 10 sewing machine picks
We mentioned that the choice of the best intermediate sewing machine depends highly on who chooses. 
There are plenty of other websites with their selections. 
According to Good House Keeping, the top 10 list of the best full-size sewing machine models is:
Innov-is NS80E Sewing Machine by Brother

2277 Tradition Essential Sewing Machine by Singer

HC1850 Computerized Sewing and Quilting Machine by Brother

TL-2000Qi Sewing and Quilting Machine by Juki

Jubilant Sewing Machine by Baby Lock

SE625 Computerized Sewing and Embroidery Machine by Brother

Heavy Duty 4452 Sewing Machine by Singer

Mini Sewing Machine by Podofo (that's the only not-a-full size pick)

Vibrant Serger Machine by Baby Lock

B77 Sewing and Quilting Machine by Bernette
Best Sewing Machine Review Spot comes with another list, and so on and so on!

Image source: Tilly and the Buttons