The Best Knitting Websites for All Skill Levels
Searching for the best knitting websites? The best knitting sites offer enough information in simple language for you to understand and have an easy time executing a knitting technique. They also have communities that help you with your projects.
Whether you are a beginner who wants to learn how to weave in ends in knitting or an intermediate eager to try out the Magic Loop Technique. You can start knitting or advance your skill through the top knitting websites and blogs.
Do you want to learn the best knitting websites and blogs? 
Read on!
Top Knitting Websites for Every Knitter
Getting the best knitting sites means you get amazing communities, ideas, inspiration, and resources to boost your skills and business. So, whether knitting is your hobby or business venture, below are the best knitting websites you can follow:
Lovecrafts

Image source: Lovecrafts
If you are looking for a perfect website that will help you grow your knitting skills regardless of your level, then Lovecrafts is for you! This website covers a range of essential knitting resources for you, whether you are a beginner, intermediate, or advanced knitter.
You can get yarn from numerous brands in different colors, sizes, and textures that suit your needs. The website also offers cross stitch and embroidery kits and fabric if you like exploring or blending fabrics with knitting to make stunning projects.
Looking for an active community that will help you take your knitting skills to the next level? Lovecrafts does that best as it has a community that will help you out when you are stuck with your WIP!
      2. Super Label Store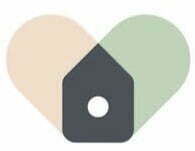 Image Source: Super Label Store
Searching for a website that cares about your knitting business? Super Label Store got you covered with numerous enhancement resources that can help you scale your knitting clothing line. 
This website offers you numerous labels and tags according to your needs. You can grab woven labels or care labels to complement your knitting projects and appeal to your clients. Whether you want customized or pre-made labels, this site helps you showcase your brand out there!
Super Label Store also gives you an opportunity to improve your knitting skills as it provides numerous knitting resources like guides and videos. You can visit it if you want to learn how to knit for the first time.
Those who love knitting and sewing are not left behind on this website. Super Labels Store extends an exclusive offer to you with sewing room ideas and much more!
      3. Ravelry

Image source: Ravelry
Are you an avid knitter who likes complementing your knitting projects with crocheting, incredible designs, and dying? Ravelry website can help you with that. It's among the best knitting websites that have a wonderful community.
You can check the different yarn and project matches made before by other crafters and decide which to settle for. This means you don't struggle to get knitting ideas and can request help from other knitters.
The good thing is that any knitter can fit in no matter how new or advanced you are in knitting. Ravelry is unique because it provides an exceptional notebook feature where knitters can add notes to their projects to guide them in their future projects!
      4. Fruity Knitting

Image Source: Fruity Knitting
Fruity Knitting website presents to you a combo of education and entertainment. The site interviews knitwear designers, crafters, and yarn producers across the globe. So, if you are excited to learn something new often, you can visit the Fruity Knitting website.
And their YouTube also brews inspiration for numerous knitters every day. You won't stop checking out every time they post a new episode!
The Best Knitting Pattern Websites
Knitting patterns help you to create stunning projects without much struggle. Before delving into the best knitting pattern websites, you can learn how to read knitting patterns if you are not familiar with this skill. Here is a video to help you with this.
So, which is the best website for knitting patterns?

Image source: All Free Knitting
Whether starting out in knitting or as a pro, All Free Knitting provides new ideas for you to work on daily. The good thing is that patterns come at $0.00, so you don't have to spend any cash to knit stunning garments!
This site also offers you other knitting patterns resources like videos and instructions to make your knitting experience easier and more fun. This is one of their videos on how to knit. Check it out.
 All Free Knitting is one of the best knitting pattern websites because it provides various designs for garments like scarfs, tote bags, ponchos, mittens, washcloths, and socks.

Image Source: KnitPicks
Planning to make knitted toys and don't have ideas? KnitPicks got your back with numerous ideas on this! You can also get inspiration for other garments like hats, socks, mittens, and scarves.
KntPicks also offers its visitors kits containing yarn and a guide for specific knitting patterns. You can also leverage their deal of high-quality yarn, which comes with free shipping for every purchase over $50.

Image source: Craftsy
Now known as Bluprint, this website has free patterns of which over 2400 are available in PDF; you don't have to visit a store. You can also explore other incredible patterns for sale on this site. Bluprint provides numerous designs and models for you to choose those that meet your preference and requirements. 
As one of the best knitting pattern sites, it offers designs suitable for novice, intermediate, and advanced knitters. There is no reason to shy away from exploring their patterns for clothing, décor, toys, or accessories!

Image source: Yarnspirations
As the name suggests, Yarnspirations is founded on inspiring knitters; to them, stitching is a way of life! The website partners with companies that sell quality equipment and kits so you can explore what they have to offer.
Looking for free knitting patterns? This site has 1400+ patterns and offers you quality equipment for better results. Some of the free patterns you will get from Yarnspirations include pillowcases, pom-pom, snowflake knit sweaters, and boot cuffs.

Image source: Knitting-And.com
If you need knitting inspiration from a pro knitter with vast experience, then Knitting-And.Com is the place to be. Sarah Bradbury created this website in 1996, and she has not stopped sharing incredible ideas with knitters even today.
The website extends numerous patterns for knitting, more so, lace projects. Do you want to learn how to start knitting a scarf or a lace garment? If yes, you can visit Knitting-And.Com for tutorials and videos like this one.
Website

Resources

Craftsy

All Free Knitting

Knit Picks

Knitting-and.com

Yarnspirations

Patterns

Knitting materials

Kits
The Best Knitting Blogs for Beginners
Learning a new skill can be fun with the right guides and concise instructions. Where can you get such resources to help you kick start your hobby or business?
Below are the best knitting blogs for beginners:

Image source: Nimble Needles
Are you starting your knitting journey? If yes, then the Nimble Needles blog is ideal for you. This blog offers a free online tutorial on how to start knitting with a step-by-step guide like this one
You also get to enjoy images with vivid techniques for easy execution. So whether you want to learn how to knit in stockinette stitch or garter stitch, Nimble Needles covers all that in simple language.
The blog also helps you try projects that seem hard to understand, like how to knit socks with DPNs. Not forgetting the blog creator has a YouTube channel, Nimble Needles, to help you learn fast!
      2. The Spruce Crafts

Image source: The Spruce Crafts
The Spruce Crafts blog offers almost every beginner-friendly project you can put your hands on. So, if you are green in this field, this blog can take you through each step of beginner-friendly techniques.
Whether you want to knit a scarf or socks with two needles, this blog walks with you on the journey till you complete a stunning project. You can also find videos for better illustration and easy implementation of every technique.
      3. Sheep and Stitch
Looking for a blog that addresses beginner knitting level problems? Sheep and Stitch helps you with all this. You get content on beginner knitting mistakes and how you can fix them. The blog also provides you with money-saving tips for knitting!
If you are wondering when, where, and how knitting started, Sheep and Stitch gives you the entire history of knitting. You get to learn the mysterious origins and their advancements.
The blog also helps novice knitters to explore different projects like headbands, knitting stitches, and patterns that will enhance their knitting skills.
      4. Mama in a Stitch
Jessica Potasz has made this blog a suitable space for beginners as she keeps coming up with something new that is beginner-friendly. No matter how complex it may be, she provides a pattern for a simple scarf for each poncho she creates.
You will also find easy-to-follow tutorials in easy language that you can follow and learn a new technique. For example, you can check out the tutorial on how to cable and try to implement it. 
Besides that, the blog has plenty of beginner patterns like Anything Knit Bag, Easy Heirloom Knit Blanket Pattern, and Beginner Eiffel Knit Cowl.
      5. Super Label Stores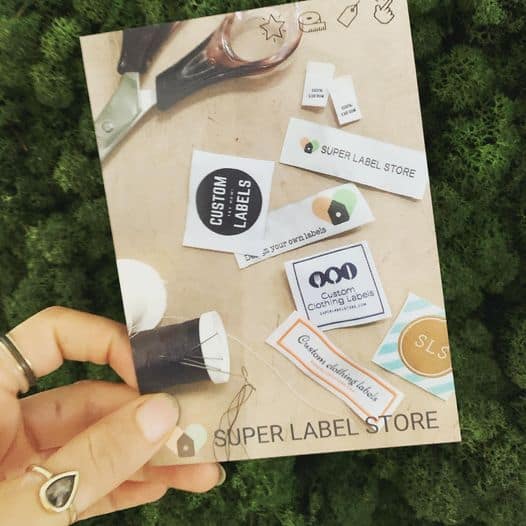 Image source: Facebook
Do you want to learn the basic techniques in knitting or advance your knitting 101 skills? If yes, Super Label Stores got almost everything you need. Whether you want to learn how to cast on knitting or change colors, this blog helps you do that!
What if you are interested in tutorials on how to finger knit? This blog has an exclusive piece on this technique and will take you through each step to get the hang of it. 
If you just dropped stitches, don't unravel your work to start over again; here is a guide on how to pick up stitches in knitting. With this blog, you fix mistakes with less struggle!
The Best Knitting Blogs for Intermediate and Advanced Knitters
After transitioning to intermediate or advanced knitting levels, most knitters look for a space where they can try new complex ideas or patterns. If you need such a place, then below are some of the best knitting blogs for intermediate and advanced knitters:

Image source: Modern Daily Knitting
The Modern Daily Knitting blog provides you with numerous resources and support. It fuses a global community of knitters and exceptional writers with one thing in common; the love for yarn.
With at least a single blog post every day, they challenge you to keep sharpening your skills to create stunning projects. The projects shared in this platform are a dare because they require high precision and a passion for knitting. For instance, The Norwegian Star mittens. 
There is more to that, like the numerous new patterns, advice, and comedy that you may love in your journey to becoming an expert in knitting!
Behind Petals to Picots is Kara Gunza, who has a Masters in Advanced Stitches and Techniques. Quite impressive, right? This means you get numerous ideas to try out often. 
What better could you learn if not for someone who has vast knowledge in this area? You can explore different free knitting patterns from her, like the Marina knit shawl or chunky knit mittens.

Image source: Knit Freedom
There's much to learn from Knit Freedom with Liat Gat as the blogger who is passionate about knitting continues to inspire and challenge you. The blog addresses practical issues like a combination of techniques or skills.
You get to pinpoint what holds you back and the available books that will help you try out advanced projects. If you love lace knitting, this blog also offers you resourceful information to help you master the skill.
Skill level 

The best blog

Intermediate and advanced 

Modern daily knitting

Knit freedom

Petal to picots

Beginner

Nimble needles

The spruce crafts

Sheep and Stitch

Super label stores

Mama in a stitch
Conclusion
Blogs and websites gather the necessary information you need to help you grow your knitting skills. They combine guides on how to knit specific garments and resources like YouTube videos, patterns, yarns, needles, among other things.
Without such a collection of information, it can be challenging to learn how to knit or advance your skills. Sometimes your WIP can pose many difficulties, but thanks to the communities in these platforms, you get credible advice from other experts.
When looking for a blog or website to follow, remember to choose one that matches your skill level for easy knitting!