In our search for the best sewing machine, at some point, you will come across antique sewing machines.
Here are a couple of reasons why: 
They represent ultimate durability. Many are very old yet still around, sometimes even working better than their innovative, plastic counterparts. 
Old antique sewing machines' adamant persistence to continue working—despite the rust and fractures happening over time—arouses respect.  
Moreover, what makes old sewing machines want is their utmost beauty. An average old-time sewing machine is a treasure compared to an average modern sewing device when it comes to design. 
Also, if you care about the aesthetic part of sewing, check out our sewing room ideas. 
Old sewing machine—what to look for?
There are several reasons to invest in an old-fashioned sewing machine. Yet, there are also a few things to keep in mind before going all in. 
Let's see what Oldest suggests before making a purchase:
keep an eye out for damage—while surface dings and scratches are inevitable, ensure that the mechanics function,

get to know the actual functionality of the machine; if a seller doesn't outline it outright, keep asking,

some parts of

old antique sewing machines

may be rusted, and it's ok—yet, will replacing the damaged parts be an issue? Is it doable, and how complex is that task?

antique sewing machines often have only one type of stitch—check if this is the case and if these circumstances work for you; 

Image source: Sews it All
Silver Bobbin addresses the same question, considering the following:
Does the needle bar rise and go down as you turn the handwheel? (explore

sewing machine needles

and

sewing supplies

)

Does the bobbin rotate as you turn the handwheel?

If you're going for a vintage electric sewing machine, plug it in for a test run.

Look closely at all the stains, chips, dings, or scratches—you'll notice them on the device (we're talking about an old sewing machine, remember?), but will you be fine with all of them in the long run? Before you buy, think twice if this sewing device's condition really works for you. 

Do your online research or ask a seller what accessories come with this machine and if they're included in your purchase.

The

sewing machine table

sometimes has a slot in it, which the sewing machine sits in. It's an expansive topic, but in the old days, seeing a set made of, for example, a dedicated Singer sewing machine and table was more common than it is now. So if you're considering an old sewing machine mounted to a table, examine the latter's condition as well; the same if you consider an old Singer sewing machine in the cabinet. Read "Everything You Need To Know About Sewing Machine Tables" on

Crafty Sewing Sew

. 

It's an excellent tip to pick a popular brand, especially if you're just starting in the antique sewing machines domain (looking for a

sewing machine for beginners

?). Think about a Singer old sewing machine—it's widely available, so you'll get lots of support and information if needed. Purchasing rare sewing machines means you can count only on yourself. 

Image source: Very Cozy Home
According to Curio By B-Spoke Designs, here are some other hints to think about when you're buying a vintage sewing machine:
The author explains that the most common models not only have easily accessible parts (in case you need a sewing machine repair or restoration) but are also cheaper. 
When it comes to Singer sewing machines, ‌go for models: 
Singer 15,

Singer 66, 

Singer 99;

Image source: We Sew Retro
Where to buy antique sewing machines?
Do you feel equipped with all the hacks and hints about buying an old sewing machine? So let's go for it! 
Where to go to make it happen? 
Believe it or not, it is possible to buy an old sewing machine for as little as £25 on eBay. 
To find your new sewing "jewel," check out:
Facebook Marketplace, Etsy, Craigslist, and 

brick-and-mortar local antique/pawn shops/yard sales/thrift stores/flea markets/estate sales;
You would never expect to find such treasures put out for sale. Sometimes, it's a matter of a seller getting a new machine or wanting to change the direction of their sewing interests. Whatever their reason is—you win!
Just look how glad Lilja Husmo is after getting her "1896 Vintage Singer Sewing Machine on eBay for £25" and think it can be you one sunny day:
Also, expect an old-fashioned sewing machine to need a good clean after you take it home!
Watch out! Sellers can unrightfully trade antique sewing machines under the name "industrial sewing machines," "semi-industrial," "heavy-duty," or "industrial-grade." 
Know that it's a popular sellers' marketing technique used to fetch prices. Remember that a typical industrial machine isn't versatile and will not be useful for home sewing at all. Instead, it's excellent in factories, perfect for performing a few specific tasks. 
Read more about it on the Vssmb Blog. 

Image source: Vssmb Blog
Is it better to buy an old-time sewing machine in person or online?
Here are the pros and cons of both options, outlined by Silver Bobbin:
Online
In-person
Pros

You may count on the safety net of a return policy,

You'll come across a wide range of machines;

You don't need to worry about shipping,

You can carefully examine the machine before paying for it and getting it home;

Cons

You can't give the machine a hands-on examination, and so you won't be sure that the device runs until you receive it home,

You have to pay a lot for shipping—old machines are cumbersome; 

If you buy at a random flea market, it's possible that, if things go wrong, you'll never meet the seller again, and you'll have no guarantee or return policy, 

It takes more time to drive from one thrift store to another, instead of just clicking on various websites; also, you'll likely not find what you're looking for right away;
Keep in mind the tips we shared to get the most out of buying a good-quality vintage model. 

Image source: Long Beach Antique Market
Where to sell vintage sewing machines?
Buying and selling are similar, but while it's pretty easy to buy a machine, getting the right amount of money for your good old Singer or other vintage treasure is more challenging. 
Krostrade describes in steps how to sell an old sewing machine:
Check the condition of your device and determine where to sell it—for instance, keep in mind that not all the online stores accept used items for trade,

If your sewing machine still functions smoothly, you have many options to resell it via 
ads—try in classified newspapers or in the local newspaper to reach more potential buyers within your location, 

websites such as Craigslist, Marketplace, and eBay, 

online posts, 

pawnshops, and flea markets, or 

by offering it to shops—propose to place a poster in sewing or antique stores, sewing repair services, etc.;

Image source: Oldest
If your device is disintegrated, consider disassembling it and selling each part separately,

Research your model to learn how to price it (also,

learn to sew

and

how to thread a sewing machine

with our

blog

),

Most antique sewing machines look valuable, but only if the manufacturer made your model before 1900, it is called "‌antique" for an expert audience. Novices will use the terms "vintage" and "antique" interchangeably.
As a rule of thumb, sewing machines made before 1900 are called "antique," and those from 1900 to 1970 are considered "vintage." 
In the 1980s, circuit boards and computerized features started to kick in, which most likely excludes these sewing machines from being called vintage and makes them look pretty modern.

Image source: The Graphics Fairy
When you put your sewing device on the market to sell, you'll have to indicate its brand, type (regular or handheld sewing machine), and other features. 
According to Sew Is Tall, here are a few things to do to assess the worth of your machine:
identify your machine (Is it Bernina, Elna, New Home,

Pfaff sewing machine

, White,

Singer sewing machine

, or another brand?), find the serial number to determine the value;

condition (we dwell on this feature below),

accessories—keep in mind that a machine with extras has an overall higher worth more and sells for a better price than just a stand-alone machine, 

documentation—if, by any chance, you have the original bill of sale or another piece of documentation belonging to your machine, you're fortunate! This paperwork will raise the price of your sewing device. Don't lose it, and watch out not to let it get dirty or oily. 
Apart from your personal assessment, ‌hire an appraiser to evaluate your machine and get it in writing if you're not a professional. It's an effort well worth its cost—for insurance purposes and to set a realistic selling price with all the boldness of your decision (so you can stand in front of the customer and announce your price without doubts!). Reach out to a local auction or antique house to inquire about appraisal services.
Let's watch "Selling used sewing machines on eBay, Amazon, Mercari – Elna, Bernina, Pfaff" by The Awkward Entrepreneur:
In the article "Treasure or trash? 10 ways to find out," Money CNN explains how to find out the actual value of your vintage sewing device. 
Now, how to assess your machine's condition accurately? Here's how to tell, according to Krostrade:
Condition
Description

Mint

new from the factory, 

in original packaging, 

never used; 

Side note: it's almost impossible to find an old sewing machine in mint condition.

Excellent

very few marks,

undamaged and complete decals,

polished and excellent metalwork;

Very good

lightly used with some needle marks,

looks attractive,

all parts complete and without rust;

Good

a few parts missing but functional as a whole,

some rust;

Fair

visibly used, 

can be restored,

some rust and missing parts;

Poor

worn down,

hard or impossible to repair;
Kim Jamieson-Hirst from Chatterbox Quilts notes that many people purchase vintage sewing machines for their attractive and unique appearance. That's why it's so essential to provide your online buyers with the best pictures possible. 
"Most purchasers will be "turned off" by pictures of dirty or neglected machines because it suggests that the previous owners have not taken care of them."
—explains Kim.
Yet, be honest with the unit's photos and descriptions—dishonorable maneuvers here won't take you anywhere. Present your offer in the best possible way, but play fair.
While being able to create quilts or garments is a base, it's the style and looks that make vintage machines lovers turn their heads in this direction and put additional effort, instead of simply going for a modern, easier-to-handle type of machine. After all, a new model has the same or, even more likely, better functions. 
Put some effort into understanding the inherent value of your machine. Learn about your model and accurately assess its condition. It will help you set a selling price and determine how much effort you want to put into selling it. 
For example, old Singer sewing machine tables and machines hold their value because there is still a high demand for them today. 
It's your job to ensure a potential buyer knows how to appreciate it!
Also, it's in fashion to refurbish and sell products for more money in mint condition these days. 

Image source: Throughout History
The best
antique sewing machines to buy
We went through the paragraphs about how to prepare, where to buy, and how to sell antique sewing machines. 
Wouldn't it be helpful to learn more about particular models? (learning how to sew and studying about sewing fabric may also come in handy at some point) 
Getting yourself an antique Singer sewing machine table and machine can be quite a joy!
Check out how Bernadette Banner explores every inch of her newly bought device and vintage Singer sewing machine table in her video "I bought a (Working!) Victorian Sewing Machine 😯 | 1892 Singer Treadle":
Which old-fashioned sewing machine models should we consider for purchase? Let's have a look at a few examples. 

Image source: Still Stitching
It's not a secret that there is an array of ‌choices on the market. 
The experts on the Vintage Sewing Machine Garage YouTube channel note ‌you're not obligated to pick the machine designed by one of the leading brands, such as Brother sewing machine or Janome sewing machine (the latter is hardly antique as the brand has existed only since 1950!).
From the video "NO SNOBS HERE: Awesome Vintage Machines Aren't Always the Most Famous in Name!! The Kenmore C877.50," you'll learn that rare sewing machines with an unknown origin can play out really well in your sewing room! Also, they typically cost less than their more famous competitors.
Do you know what else can play out exquisitely as part of your sewing efforts?
Check out these different types of woven labels by Super Label Store designed to let you customize your 
textile, 

clothing, 

towels, 

sheets, and

accessories;
So, if you're 
DIY/clothing crafter at home, 

textile/sewing fanatic,

(small/starting) clothing brand,

fashion designer,

hotel, bar, or hospitality business manager/owner,
make sure you know that custom care labels, hang tags, and woven labels are your way to go.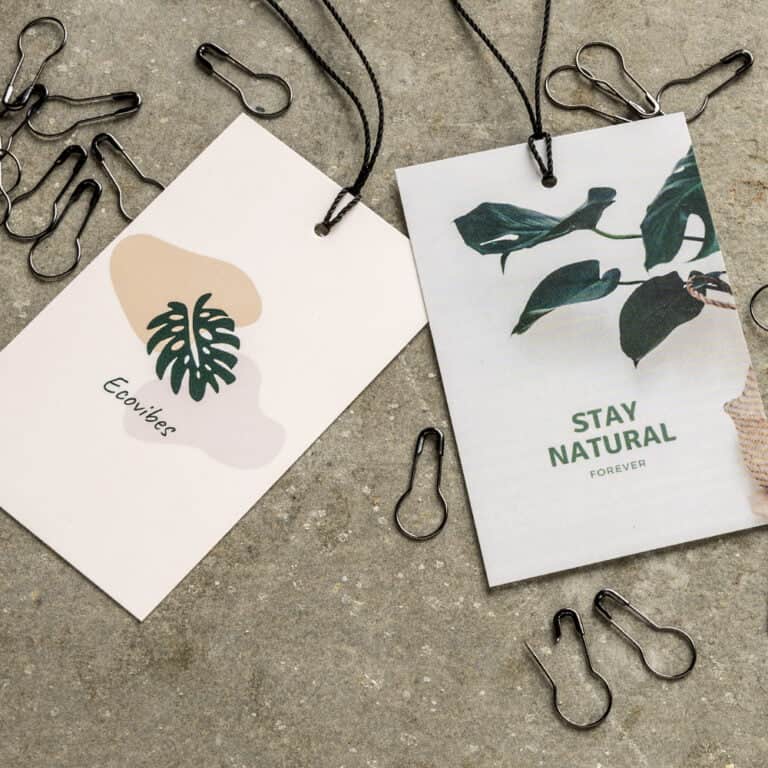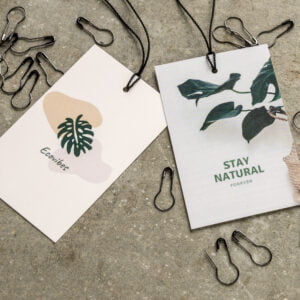 According to Oldest, there are three most popular sewing machine brands:
Singer sewing machine

—has been around since the beginning of the sewing machine industry and is still a leading brand. You'll find them for around $150-200, but some specialty models can arrive at $700.

Kenmore Sears (

Kenmore sewing machine

)—their first machine came out in 1913, and manufacturing dropped in 1919. Then, the new line came up in 1933, just to disappear again during the war and come back in the 50s. An average cost now? A whopping $200-400.

Brother sewing machine

—the company was founded in Japan in 1908 and emerged as a sewing machines manufacturer in the 1950s as their production spread to a global market. The initial Brother's activity was manufacturing machines of other brands, so it can be hard to trace the actual course of the history of particular devices produced by this company. An average

Brother sewing machine

goes for around $100-150.

Image source: Varage Sale
Based on the research by Silver Bobbin, in reference to the general popularity, 
Singer 201, 

Singer 401, 

Singer 403, and 

Kenmore 30 
rank as the best antique and vintage sewing machines today. 
We can also count Bernina 930 as one of the most fashionable, although this model is relatively costly.
Obviously, every model has its unique features. It's challenging to pick one that would objectively overshade all the others. 
Mind that old machines' technology and design used to change rapidly as technology advanced. An antique pedal sewing machine made in 1880 will look completely different than a sewing device designed hundred years later, in 1980.
Let's check some of the best sewing machine models for specific uses, such as straight stitch, zigzag, treadle, toy, leather (read about sewing leather and leather sewing machine), and industrial sewing machine.
Sewing type or option
The best old model for a specific task
Description

Leather, according to

Very Cozy Home

Brother Precision Syncro-Matic sewing machine

This machine model is reliable and durable. It looks great and offers top-notch quality. It's also easy to set up while being the best vintage sewing machine for leather. It's not a 

kids' sewing machine

, but you don't have to be an expert in using it. 

Leather, according to

Silver Bobbin

Singer 221, known as the "Featherweight"

First produced in 1933, it is portable (while many other old sewing machine models are extremely heavy), durable, and at a time it had the most innovative aluminum body. Its powerful, smooth motor will be much appreciated also by quilters. It only has straight stitch capabilities, but it remains famous for its precise mechanisms. Singer produced many of them, so you can easily find one for under $200.

Quilting

Singer Sewhandy model no 20 sewing machine

This 1950's model is not only an excellent sewing machine for general sewing but will also be perfect as a quilting device. This vintage Singer is pure quality and has a very appealing look—all in one machine. Setting this machine up is easy even for sewers with little experience. It's also affordable and is a real value for money.
How about a vintage embroidery sewing machine? There is so much more to discover, right?
What about the zigzag and straight stitch?
When it comes to the zigzag, 1960s Singer 401 or 403 or the Kenmore 30 Stitch are dependable options able to sew fancy stitching patterns instead of just a straight stitch.
Computerized machines offer hundreds or thousands of stitching patterns, but in earlier days, sewing machines used cams (small, flat rounds) to create stitching patterns. 
It's a dynamic in which each cam sends the needle bar in a specific pattern to create just one type of stitch. And guess what? Some older machines may contain only one cam. 
That's not the case with the Singer 401 and 403A. These machines use a slanting needle and offer a variety of decorative stitches as well as double-needle decorative stitches. They are called zig-zag machines (you can also hear them called "Slant-O-Matic"). 
This model sells for around $150 nowadays because of how any of them is still on the market. 
The Kenmore 30 stitch (or, more precisely, Kenmore 385 30 Stitch) is Janome's production that came out after 1965. It uses the hook system and offers as many as 30 stitching patterns! You're pretty lucky if you want to go for one. This model can cost even under a hundred dollars.

Image source: Chatterbox Quilts
The issue is simpler with the straight stitch as most antique machines only sew straight stitches. 
How to determine one that makes the most precise, straight stitches?
What's surprising is that there is an advantage these straight-stitch machines have over modern machines. They can quickly stitch through thicker fabrics, and they last longer.
Of all, Singer 66 features a straight stitching mastery. This model is recognized for its prevalence and precision. 
First sold in 1902, this attractive model remained in production until 1950. It features the cast-iron sewing machine body and usually comes mounted on a wooden antique sewing machine table value. At first treadle-operated, Singer 66 got updated with an electric motor after some time.
This Singer sewing machine model sells for around $200 nowadays. 
However, the rare "Red Eye" Singer 66 version costs over a thousand dollars!
Sewing type or option
The best old model for a specific task
Description

Toy

The National Sewing Machine Company's tiny Stitchwell model

These

kids sewing machine

toy models are cute, feature lovely decals, and can operate, but are definitely not good at the latter. This charming cast-iron sewing machine toy originally had an accessory, a clamp to hold it to a table. The Stitchwell model features a hand crank mechanism. It sells for around $200.

Industrial sewing machine

Singer 281

As the type suggests, they were typically first owned by a factory or company. These powerful machines can punch through multiple layers of leather or canvas. Like many other old machines, most sew only straight stitches and may not offer a reverse feature. However, this Singer has a sewing speed of a whopping 6,000 stitches per minute. With the precise engineering of the mechanisms, they operate smoothly for long, and the maintenance isn't even that necessary. These Singer models are easy to find and go for around $100.

Treadle sewing machine

Singer 15

Before sewing machines could run on electricity, they used a foot peddle (also known as a treadle) to turn a flywheel. This mechanism powered the components of the machine. Some antique machines use a hand crank instead—another external motion designed to power the machine. Singer 15 was first made in 1895 and was manufactured throughout the entire century; it introduced the kind of needle that we still use today, with one flat side of the shank, the bobbin case, and hook system. These days, it can sell for anywhere from $150-$1,500!
Also, don't expect to have a sewing light in the models from the pre-electric days! 

Image source: Pinterest
Silver Bobbin lists meaningful brands from the old-fashioned sewing machine department:
American Brands:
Singer,

White—intense competition to Singer during the early 20th century. The brand also promoted its furniture, such as, for instance, carefully crafted wooden tables. These machines are affordable, going for $50-$200 now.

Kenmore,

National Sewing Machine Company—Founded in 1890, the National Sewing Machine Company, just like Sears, would sell machines made by other manufacturers under their brand name. After the strain of World War II, the brand failed. Today, their models sell for $100-$500;
      2. European brands:
      3. Japanese brands:
Also, get a chronological perspective of old-fashioned sewing machine models with Oldest. 
Read about the old pedal sewing machine old foot pedal sewing machine and discover Anker sewing machine value on Blurtit. 
For more sewing knowledge, don't hesitate to head to our blogs, such as